2022 AHA Physician of the Year focuses on power of partnership to improve women's health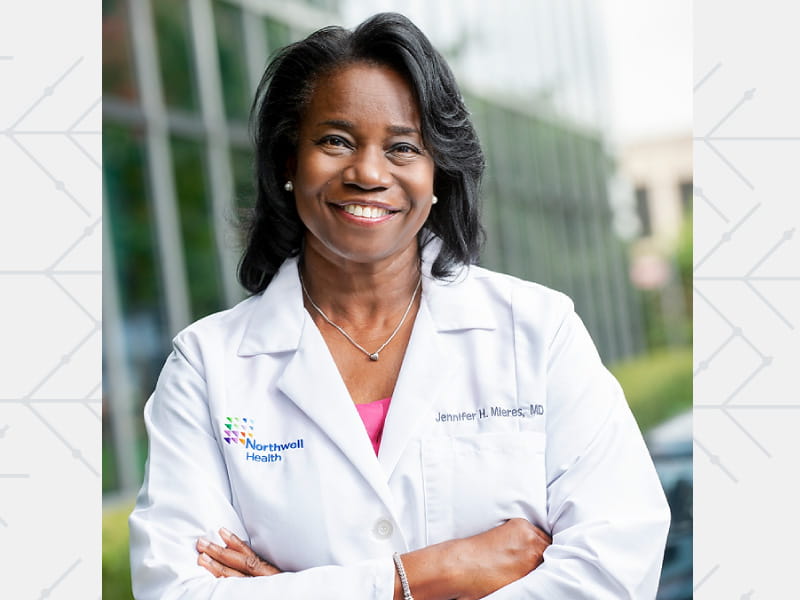 Dr. Jennifer Mieres grew up in Trinidad in the West Indies with two mantras for living.
Her parents taught her the first one: "See yourself as a citizen of the world."
The second was inspired by her grandmother: "Don't just be an observer — make a difference."
She took both to heart, especially after her grandfather died of a heart attack when she was 7.
"I was very attached to my beloved grandfather, and his death had a profound effect on my interest in science and medicine," she said. "I was determined to become a doctor."
But not just any doctor. Mieres is a professor of cardiology, award-winning author, documentary producer, storyteller and an internationally known advocate for women's heart health and diversity in health care.
As an American Heart Association dedicated volunteer for more than 20 years, Mieres is a national spokesperson for Go Red for Women, has served on the national Board of Directors and a wide variety of committees, and authored several AHA scientific publications.
For her exemplary efforts, Mieres will be honored as the 2022 Physician of the Year during the AHA's annual National Volunteer Awards virtual ceremony, streamed live for public viewing June 28.
In addition to her AHA work, Mieres leads Northwell Health's Center for Equity of Care in New York. She's also Northwell's first chief diversity and inclusion officer, focusing on creating equitable health for all.
"I'm really trying to be a contributor in the redesign of health care so as to integrate the components of culture, gender, race and ethnicity into how we deliver health care," she said. "But my ultimate goal is to have all people realize that their heart and their health are their most important assets."
Mieres found early inspiration from Dr. Alice Jacobs, a former AHA president who was her mentor in medical school at Boston University.
"Alice cemented my plan to become a cardiologist," Mieres said. "In a male-dominated field, she was making a difference and doing it with such grace and such passion. I really looked up to her as a great role model."
Year later, as Mieres was searching for new ways to spread the message of heart health to women and ethnic groups, she met a patient who was a documentary film producer. As the woman spoke about TV's power to cut across socioeconomic boundaries and educate everyone, the light bulb went off.
Today, in partnership with her Northwell colleagues at the Katz Institute for Women's Health, Mieres has co-produced four documentaries on health, including the Emmy-nominated PBS film "A Woman's Heart". She also has co-authored several books, including "Heart Smart for Black Women and Latinas" and the newly updated "Heart Smarter for Women: Six Weeks to a Healthier Heart".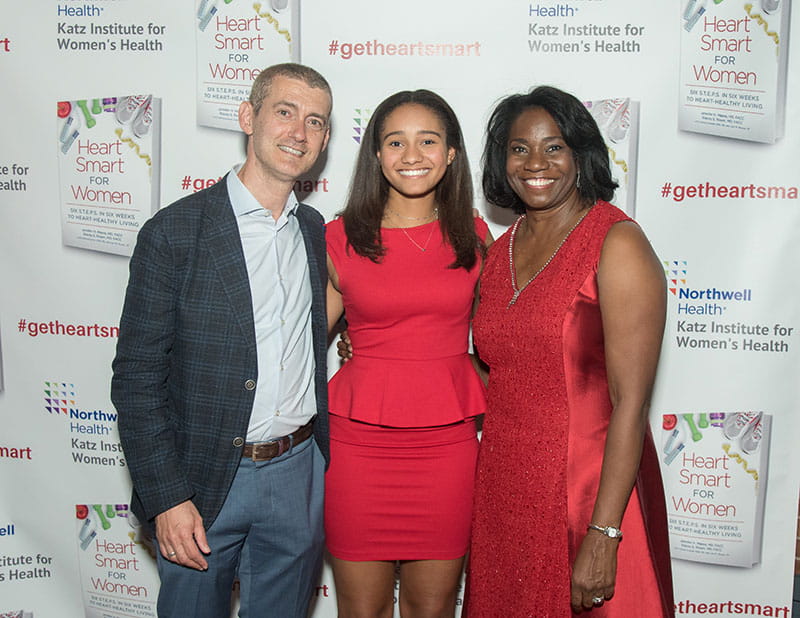 "I want to use storytelling to make scientific information more user-friendly and translatable into actionable steps, especially for women," she said.
"Eighty percent of heart disease is preventable. But there are a lot of misconceptions, like the all-or-nothing myth that you have to join a gym and exercise every day. And I think women struggle more than men with risk markers like stress and sleep, especially now with COVID," Mieres said.
Women, who often are the family caretakers, "need to put ourselves first and recognize that even 10 minutes of exercise/activity a day helps. We need to demystify what it means to be heart healthy and realize that small changes can translate into big gains."
Mieres tracks her health with a wearable device that reminds her when she's not moving her body enough. She said she sometimes struggles with getting enough sleep, but she feels better since she started using a 10-minute guided meditation app every day.
"Whether it's breathing or stress reduction or self-forgiveness, it definitely lifts my mood and sets the table for the day," she said.
Mieres said she's optimistic about the future of health care and women's heart health in particular.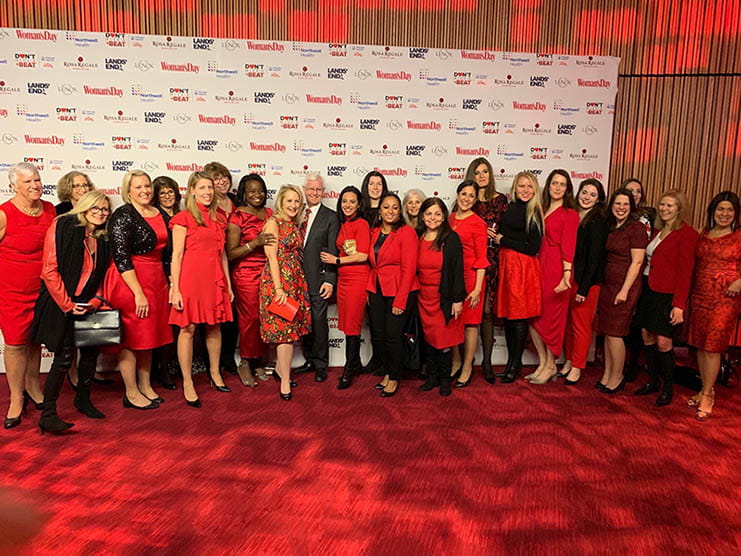 "Having traveled across the country as a spokesperson for the AHA, listening to groups of women tell their stories, I'm struck by how much women encourage each other in good times and bad," she said. "As they share their journey to heart-healthy living, I think more women will join in and translate this knowledge and it won't seem so daunting.
"If we can harness the power of these partnerships, all of us in health care can propel a new movement and conquer heart disease in women. And as the late Kofi Annan once said, 'When women thrive, all of society benefits.'"
---