American Heart Association
Central Valley and Kern County
Help us ensure that everyone in California has the opportunity to live a longer, healthier life.

A Culture of Health
Imagine a community where healthy choices are equitable and accessible. Where the healthy choice is the easy choice. We are fighting heart diseases and stroke, the No. 1 and No. 5 killers of all Americans, by making the places we live, learn, work, play, pray and heal healthier.

Show You Have Central Valley and Kern County at Heart
Your voice matters! You can make a difference by lending your support to help improve the long-term health of our community.
Local Events
Fight heart disease and stroke by joining an event in the Central Valley!
There are no upcoming events in your area at this time.
Making an Impact in Central Valley
Diabetes, high blood pressure and obesity are chronic conditions that make heart attacks and strokes more likely. In order to support the community with additional resources to prevent these chronic diseases, the American Heart Association, with support from Dignity Health Bakersfield, held a training opportunity for local community health workers as part of their annual Go Red Por Tu Corazon event.
Don't Die of Doubt
Prompt medical attention for both heart attacks and strokes can mean the difference between life and death. To address community concerns about the risk of contracting COVID-19 at the hospital during the pandemic, the American Heart Association, with the support of Dignity Health Bakersfield, launched the American Heart Association's Don't Die of Doubt campaign in Kern County. The campaign is designed to reassure community members that EMS and hospital services are safe, and patients shouldn't delay care.

Training the next generation of lifesavers in Kern County
Seventy percent of cardiac arrests happen in homes and friends and family members are often called on to save the life of someone they love. Through the support of Valley Strong Credit Union, the American Heart Association in Bakersfield donated fifteen CPR in Schools Training Kits™ to the Kern High School District which will enable school staff to train students on the skills of CPR (cardiopulmonary resuscitation), use of an automated external defibrillator (AED) and choking relief during an interactive session.
EmPowered To Serve
The American Heart Association and Adventist Health Bakersfield will be offering a free 12-week program for faith-based organizations in our community to raise awareness about heart disease and stroke and provide support to individuals interested in making lifestyle changes. Program will begin at the end of April 2021. If your organization is interested, please complete the interest form.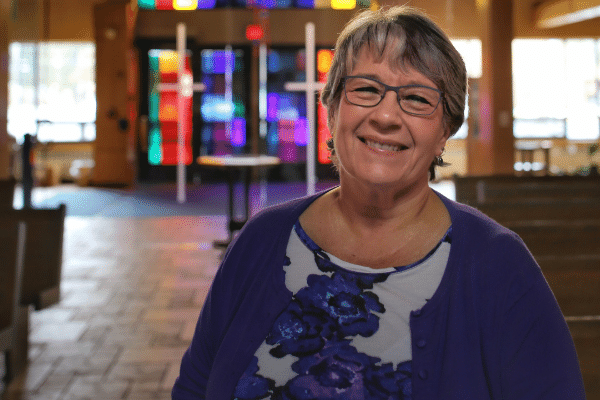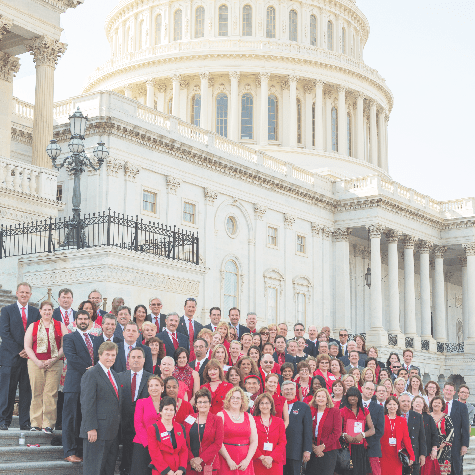 Your Voice Matters
We will only beat heart disease and stroke if we work together. We advocate for policies that prevent cardiovascular diseases, improve the quality of and access to care, increase research funding and expand rehabilitation services.
Contact Us
7425 N. Palm Bluffs Avenue
Suite 101
Fresno, CA 93711
(559) 650-4010
Find local contact info