---
Working too much could lead to high blood pressure
By American Heart Association News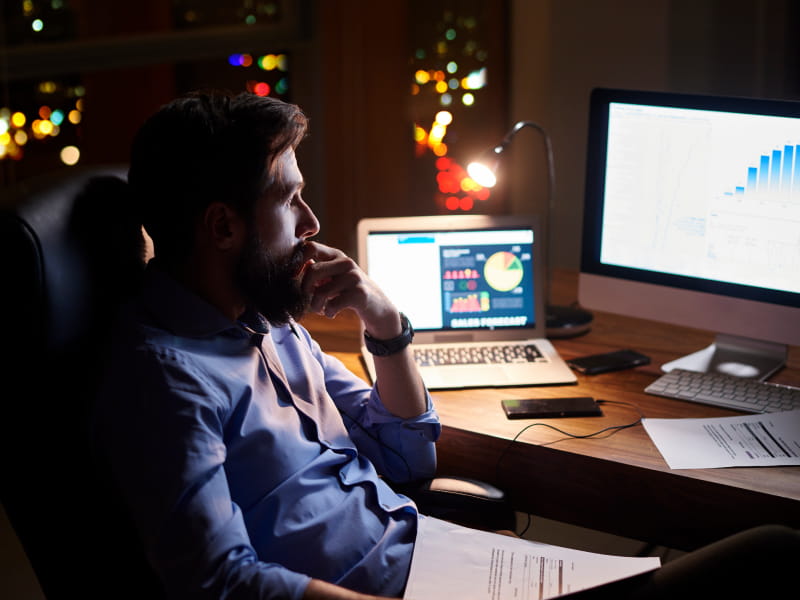 Being a workaholic may not just affect your social life. People who put in long hours at the office may be more likely to have high blood pressure, a new study shows.
But not all high blood pressure was easily detected. Study participants who worked more had both regular high blood pressure and hidden high blood pressure, called "masked hypertension," which doesn't appear during standard screening.
"People should be aware that long work hours might affect their heart health, and if they're working long hours, they should ask their doctors about checking their blood pressure over time with a wearable monitor," lead study author Xavier Trudel, said in a news release. He is assistant professor in the social and preventive medicine department at Laval University in Quebec City. "Masked hypertension can affect someone for a long period of time and is associated, in the long term, with an increased risk of developing cardiovascular disease."
Nearly half of American adults have high blood pressure, a primary factor in more than 82,000 deaths each year. About 15%-30% of U.S. adults have masked hypertension.
The study, published Thursday in the American Heart Association's journal Hypertension, examined more than 3,500 white-collar workers at three public institutions in Quebec over five years.
Participants were given wearable monitors to check resting blood pressure three times in one morning. For the rest of the workday, the device took readings every 15 minutes – average readings while at work that were at or above 135/85 were considered high.
The results show working 49 or more hours a week was linked to a 70% greater chance of having masked hypertension, and a 66% greater chance of having regular sustained hypertension.
Almost 19% of the workers had sustained hypertension, which included employees who were already taking high blood pressure medications. More than 13% of the workers had masked hypertension and were not receiving treatment for high blood pressure. The link between high blood pressure and overworking was the same for men and women.
The study only measured blood pressure during the daytime and did not include blue-collar workers, such as employees who work in construction, mining, manufacturing or hospitality.
The study also didn't factor in stressors outside of work, Trudel said.
"The observed associations accounted for job strain, a work stressor defined as a combination of high work demands and low decision-making authority. However, other related stressors might have an impact," he said. "Future research could examine whether family responsibilities – such as a worker's number of children, household duties and childcare role – might interact with work circumstances to explain high blood pressure."
If you have questions or comments about this story, please email [email protected].
---