---
Mobile stroke units might be the answer to quicker treatment
By American Heart Association News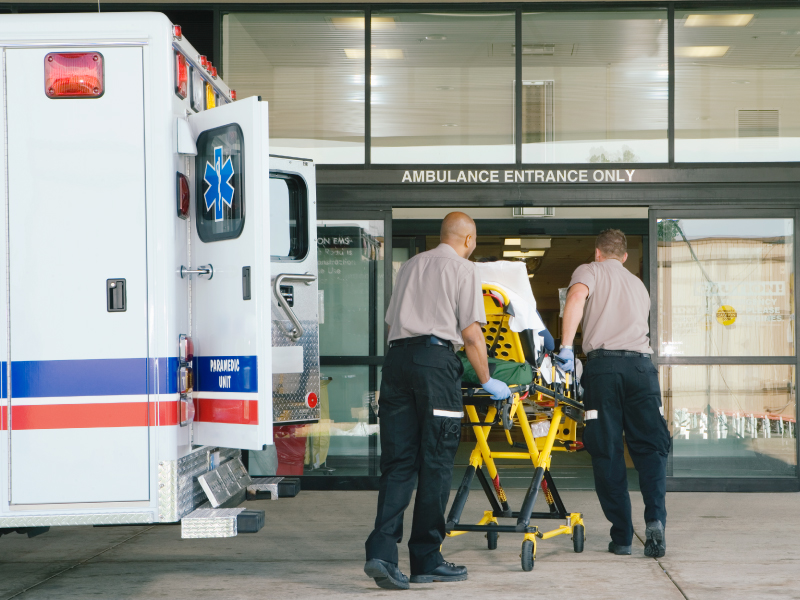 Mobile stroke units – vehicles equipped to provide stroke treatment before reaching a hospital – can give lifesaving care to stroke patients about 30 minutes faster than standard hospital treatment, according to a new study.
Researchers analyzed 66 patients with symptoms of stroke who were taken to the hospital by a mobile stroke unit, compared to 19 suspected stroke patients taken by a traditional ambulance in the Manhattan borough of New York City from October 2016 to September 2017. Neurologists in the mobile stroke unit diagnosed stroke in 29 of the patients and treated them immediately. Nine of the 19 patients transported by a traditional ambulance were diagnosed with stroke and received treatment at the hospital.
On average, the patients treated in the mobile stroke unit received care half an hour faster.
"When it comes to stroke treatment, 30 minutes can be the difference between making a full recovery from a stroke and living independently, or becoming disabled and needing help with the activities of daily living," said the study's lead author, Dr. Matthew E. Fink, chair of neurology and the Louis and Gertrude Feil Professor in Clinical Neurology at Weill Cornell Medicine in New York, and neurologist-in-chief at NewYork-Presbyterian/Weill Cornell Medical Center.
The study, published Wednesday in the Journal of the American Heart Association, used NewYork-Presbyterian Hospital's mobile units with portable CT scanners that allow neurologists on board to evaluate a patient for ischemic stroke – which occurs when a vessel supplying blood to the brain becomes blocked by a clot.
If a stroke is diagnosed, technicians can immediately administer alteplase, an injectable drug used to treat conditions caused by blood clots.
The ability to provide stroke treatment more quickly using mobile stroke units has been tested in previous studies in Cleveland, Houston, and Berlin and Hamburg, Germany. But this study is the first to assess whether they could be used to treat patients faster than conventional treatment in an area as crowded as New York City.
Though the results tell a story about the potential of mobile units, researchers concede there are limitations to this study. For example, it used a relatively small sample size and there were confounding factors such as traffic, the day of the week and the time of day when patients were transported.
There are other outside factors to consider as well, including the need for necessary funds to pay mobile unit staff.
"We know that faster treatment equals better outcomes," said Dr. Lee H. Schwamm, executive vice chairman of neurology and director of the MGH Comprehensive Stroke Center at Massachusetts General Hospital in Boston. He was not involved in the study.
"However, further research is needed to establish if mobile stroke units improve long-term health outcomes and are a cost-effective solution in stroke systems of care for large cities, as they reflect a significant financial investment for cities and EMS agencies."
If you have questions or comments about this story, please email [email protected].
---