How to Prep for Fast Family Weeknight Meals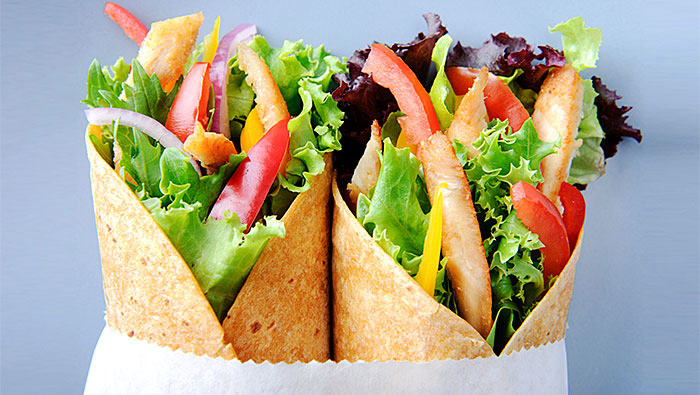 By Julia Rodack
After a long, exhausting day, the last thing you want to do is turn on the stove and cook dinner. Ordering a pizza just feels easier than taking the time to prep and cook for the entire family. But weeknight dinners don't have to be a chore. As long as you keep your pantry and fridge stocked with a few basics, you can make heart-healthy dinners for your family in a flash.
Before diving in, let's cover off on the number one rule. "Start with fresh and whole (unprocessed) food," says Dr. Janet Brill, nutrition expert and active volunteer for the American Heart Association. "I buy the pre-prepped produce, which saves time in the kitchen."
To get started with your own weeknight dinner routine, be sure you have these five basic ingredients:
Extra-virgin olive oil: Use this as your go-to cooking fat and be sure it's extra-virgin.
Salt and pepper: Even if you don't own a single other seasoning, these two will suffice. Use salt sparingly.
Lemon: A squeeze of a lemon is the perfect addition to salads, fish, chicken, hummus, and more.
Garlic: Perfect for just about everything, this heart-healthy bulb is a great staple.
Greek yogurt: Natural Greek yogurt is ideal for coating meat and poultry, creating creamy dips and as a substitute for sour cream.
When building your dinner plate, it's more important to focus on quality over quantity, explains Brill. To make sure you are getting a heart-healthy balance, she suggests comprising a plate that is a third complex carbs (like brown rice, quinoa or sweet potatoes), a third lean protein (think tuna, turkey or tofu), and a third vegetable (like broccoli, Brussels sprouts or carrots).
Having salad to start? Brill recommends one comprised of dark leafy greens, tomatoes and beans, like chickpeas or kidney beans. Dress it with healthy fats (like avocado or extra-virgin olive oil) and squeeze with fresh lemon.
Weeknight cooking can feel like a daunting task, but a little motivation can go a long way. "Make the time to eat healthy today so you will be here tomorrow," says Brill. "Eating heart-healthy doesn't take any more time than eating foods that harm your heart."
To help stay on track, create a roster of recipes you know how to cook by heart. They don't have to be complicated, overly fancy or even from a cookbook. Use what you have and do what you know. In fact, simple recipes often end up being healthier. (And remember, you can tweak recipes to suit your tastes.)
Here are a few ideas to get your creative juices flowing:
Baked Chicken and Sautéed Pepper Tacos. Season skinless, all-natural chicken breasts with salt and pepper, sear both sides, then bake for 30 minutes. (Time will vary based on oven and weight.) While the meat is cooking, sauté yellow, red and orange peppers in a splash of extra-virgin olive oil and minced garlic and warm a few whole-wheat or corn tortillas. When the chicken and peppers are finished, add them to your tortillas, wrap and top with a touch of Greek yogurt.
Poached Salmon with Roasted Eggplant. High in omega-3 fatty acids, salmon is an ideal weeknight dinner. To poach, fill a deep pan with about an inch of water and add a squeeze of lemon and sprinkle of fresh herbs. Then bring to a simmer. Add your fish, skin side down, and cook for at least five minutes – or until it's reached the level of doneness you desire. In the meantime, cube the eggplant, drizzle with olive oil and sprinkle with salt and pepper. Roast at 450 degrees for 30 minutes, or until the eggplant is tender.
Homemade Whole-Wheat Pizza. Fun for you and the family, homemade pizzas are easier than they sound. Simply buy pre-made dough from the grocery store or your local pizzeria, top with low-fat cheese, fresh vegetables, garlic and tomato sauce, and bake. You can also add lean protein, like chicken, to create a well-balanced plate.
Julia Rodack is NYC-based writer and editor. She loves food, fashion and alliteration. Her work has appeared in Time Out New York, The Brooklyn Downtown Star and various online publications.
---