Here's a movement to boost kids' health on the way to school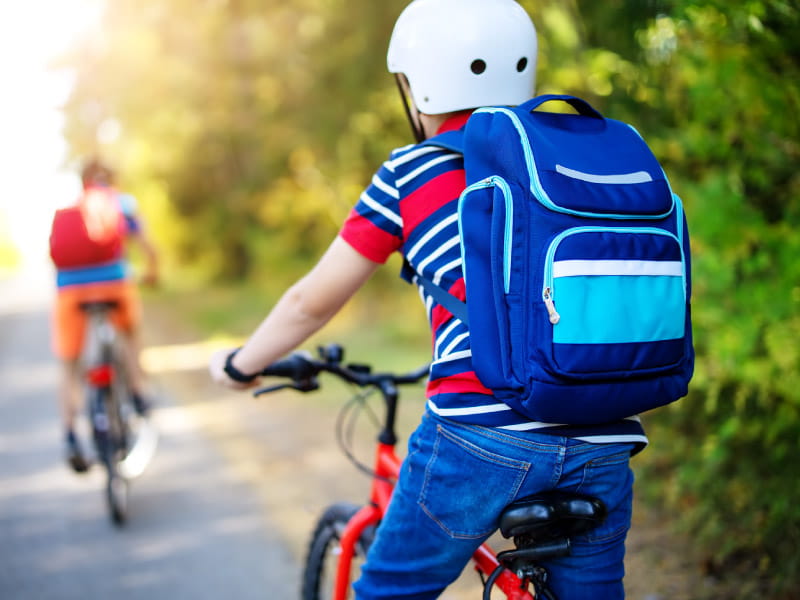 For most of the nearly 50 million schoolchildren in the U.S., getting in step with the school year doesn't mean walking — or even biking — to school.
In more than 60% of schools, 1 in 10 or fewer children walk to school on an average school day, according to a 2016 study by the Centers for Disease Control and Prevention. But there are a number of reasons that moving their bodies to get to school and back is good for kids.
The American Heart Association recommends that school-age children and teens get at least one hour of moderate- to vigorous-intensity physical activity a day. Physical activity can help prevent heart disease and diabetes, and walking or biking to school can help children build strong bones, muscles and joints.
Active kids are also better learners. Students who are physically active on a regular basis have better attendance, behave better in class and have higher test scores.
Finally, walking and biking to school helps establish lifelong healthy habits at an early age.
Live too far away from school to walk or bike? You could have bus riders dropped off before getting to school and let volunteers escort the kids the rest of the way, while car riders can be dropped off at a nearby park to take the last leg to school on foot. Or schedule a meet-up at a library, park or church and let the kids walk or bike to school from there.
National events to walk, bike and roll to school are held twice a year, in May and October. But there's no reason that kids, parents and school officials can't pursue year-round strategies to support movement, improve their health and even promote changes to the environment that create safer, more welcoming routes to school that kids and their parents can use every day, the National Center for Safe Routes to School says.
Read the AHA policy statement "Creating Built Environments That Expand Active Transportation and Active Living Across the United States" (PDF). For help in leading policy change in your community to make it easier and safer to walk and bike, submit a support request to the AHA's Active Living Support Team.
---