Survivor powers through 'hell,' thrives on the other side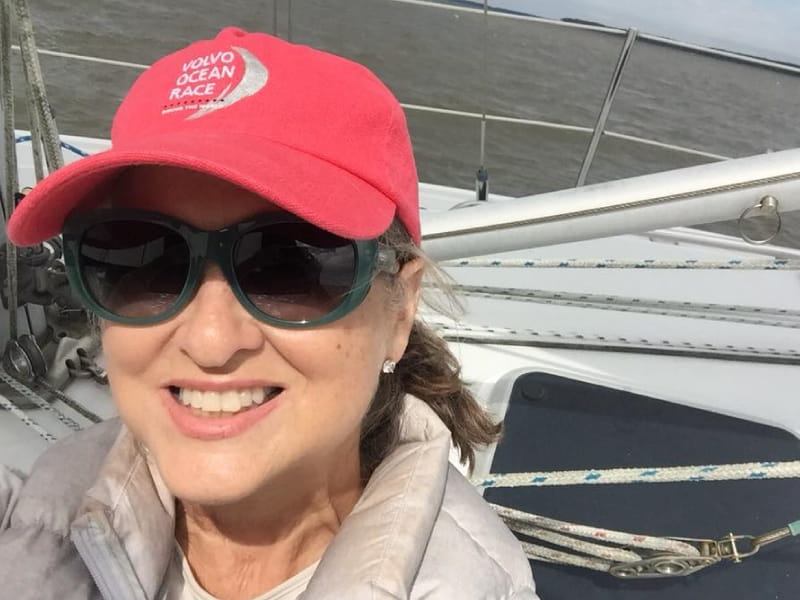 Born with a heart murmur, Gwen Mayes lived with a cloud of uncertainty from a young age.
She had heard about how her grandfather, great-grandfather and several other family members she never met died of heart disease.
Would she be next?
"I nearly fainted in third grade," she said. "I could never go hiking; I was always short of breath."
Yet, Mayes carried on as she grew up in rural Kentucky.
Later, she went into the medical field. While training to become a cardiothoracic physician's assistant in graduate school at Emory University in Atlanta, she ran an electrocardiogram, or EKG, on herself as an assignment. It's a test that measures the electrical activity of the heart.
"I knew right away that my EKG was abnormal, but I couldn't find anything like it in the textbook," she said. "I was flipping through the pages, adjusting the EKG, trying to find something normal. It was like every childhood premonition I had was coming true, but I was so unwilling to own it."
Terrified and puzzled, Mayes handed in the normal EKG reading she took of a janitor working late that night in 1980. She buried her fear and ignored symptoms that continued to haunt her.
"It was a difficult time, and I felt like I'd inherited a death wish," Mayes said.
All the while, she worked with a heart transplant and procurement program, helping patients waiting for hearts as well as donor families.
"I wasn't doing the best for myself, but in crisis, I had an empathy and composure that I was never taught," she said. "But I didn't have this empathy for myself."
She still recalls vividly when a young woman came to the hospital without brain activity due to an accident. Her age and taste in clothes and music made Mayes feel as though she was looking at herself. Even the woman's parents told her she reminded them of their daughter.
"I was so overwhelmed by the juxtaposition – she was dead with a healthy heart and I was alive with a sick heart," Mayes said. "Afterward, I went into the nurses' lounge and a doctor saw how distraught I looked and listened to my heart. She told me to see a cardiologist. I went to my car and lit a cigarette and never went."
Nearly a decade later, Mayes' heart suddenly started racing while riding the METRO in Washington, D.C., where she had moved to follow her career.
"I had severe palpitations," she said. "I knew that it was different and it felt ventricular – like a horse kicking my chest, like shoes in the dryer. I could see my blouse jumping."
Panicked, Gwen hid under a seat, telling a curious passenger she was looking for her glasses.
When she got off the train, she went to a restaurant to meet up with her date. He refused to go with her to the hospital. So she went alone.
"I sat there and realized I was now the patient," said Mayes, who was then misdiagnosed by doctors as having a heart attack or pulmonary embolism. "I was able to be discharged with a normal heart rhythm, but after years of hiding, I felt like the gig was finally up. I had to face this."
Turns out, she had to face hypertrophic cardiomyopathy, a condition in which the walls of the heart's main pumping chamber grow abnormally thick and stiffen, reducing blood flow into and out of the heart. In 1988, it was considered rare and terminal – with a short life expectancy.
"There were no support groups," Mayes said. "I was in my own hell and isolated myself because I didn't think anyone would want to be around me."
In her darkest time, she wrestled with anger. Her relationships suffered and she struggled to find a way to accept her condition.
"I just wanted to be like everyone else," she said. "I mean, who the hell wants to have heart disease at any age, much less when you're a young woman hoping to get married and have children?"
To compound things, she struggled to find a health care team that listened and cared for her as a whole person, that listened to the emotional struggle that came with the disease.
Over time, her personal and professional worlds began to meld. As she recognized the power that stories had over her life, she worked hard to move from the emotional legacy that led to so much fear and anger over her diagnosis of HCM. She began to coach other patients on moving past their own fear and anger and into a new story of empowerment. As an author and patient advocate, she now helps people share their stories with businesses and policymakers to inspire change.
She's also taken control of her care and found a health care team she trusts and that helps her control symptoms. She's focused on keeping a medical record of her experiences to better inform future care.
Today, Mayes is as active as ever, sailing, kayaking and traveling.
"Considering where I started, I'm living an amazing life," she said.
When Mayes was first told she had HCM, doctors saw it as a rare disease which could result in sudden death. Today, we know that HCM's progression can look different in each person. One may feel shortness of breath, fatigue and chest pain while another experiences few or even no symptoms. We also know that paying attention to those symptoms and discussing them with a doctor you trust can help people with HCM better understand the status of their condition and how to move forward.
If you have been experiencing shortness of breath, fainting, fatigue, heart palpitations and chest pain or if anyone in your family has been diagnosed with HCM, other heart diseases or have been told they have thick heart walls, be sure to share that information with your doctor.
---