Survey: Health concerns weigh heavier on Gen Z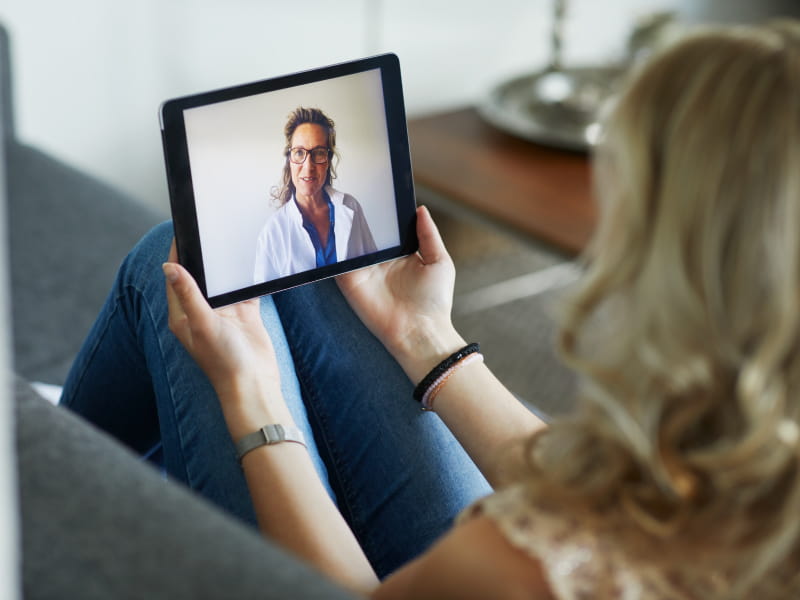 In this era of COVID-19, it's no surprise that many Americans worry about their health – the surprise is that Generation Z is most concerned.
Three-quarters of U.S. adults 18 to 23 fret that ill health will impinge on their life experiences, according to the American Heart Association and American Diabetes Association survey conducted by OnePoll. By contrast, only 63% of baby boomers (56 and older) are worried.
In the survey, 2,000 U.S. adults were asked about the role health plays in living to the fullest and how the pandemic has affected their relationships with family and friends. The latter revealed a bright spot: Eight in 10 respondents say the pandemic has made daily moments with their loved ones more special. Even more – 85% – say it's made them more grateful for the time they spend with friends and family.
"If there's a silver lining in all of this, perhaps it's a new appreciation for wellness and emphasis on controlling the controllable, the existing threats to our health that we know more about and have more tools to manage," said Dr. Eduardo Sanchez, AHA's chief medical officer for prevention.
The poll, done on behalf of Know Diabetes by Heart, also quizzed Americans across generations on specific health issues and asked them to reflect on various life benchmarks.
In the shadow of COVID-19, about 2 in 3 (65%) worried that their loved ones won't be healthy enough to enjoy those prized life moments.
Respondents with heart disease, type 2 diabetes or stroke are more concerned that health will limit their experiences – 90%, 89% and 87%, respectively – versus 58% who don't have those conditions.
Their pessimism about missing out on life's milestones bears out in statistics. Some 34 million people in the United States have type 2 diabetes and are at twice the risk for cardiovascular diseases such as heart attacks, heart failure and stroke compared to those without. And for adults at age 60, having type 2 diabetes and cardiovascular disease shortens life expectancy by an average 12 years.
New data also shows that people with type 2 diabetes and poorly controlled blood glucose are at much higher risk of death from COVID-19.
Dr. Robert H. Eckel, ADA's president of medicine and science and an endocrinologist at the University of Colorado School of Medicine, emphasized the need for routine medical care. He's concerned that many people are canceling or postponing doctor appointments during the pandemic.
"If you want to have the full life you are hoping for on the other side of COVID-19, then resume your doctor appointments and check your health numbers, like your blood glucose, cholesterol and blood pressure. If you have diabetes, check your hemoglobin A1c and get a plan for preventing heart disease and stroke," Eckel said. "Taking medications as prescribed is also an important thing you can do for yourself and the people you love."
Other survey results
Having children was the top life moment for millennials (ages 24-39) at 36%, Generation X (40-55) at 43% and baby boomers (56-plus) at 41%. But Generation Z (18-23) ranked traveling, earning a degree or certification and buying a house (all tied at 24%) higher than having children (22%).
For some, the COVID-19 pandemic has its upsides. Besides prizing family time more (28%), respondents reported they saved money (28%), ate healthier (25%), exercised more (21%) or learned a new skill (20%).
---