South Dakotan honored for helping expand Medicaid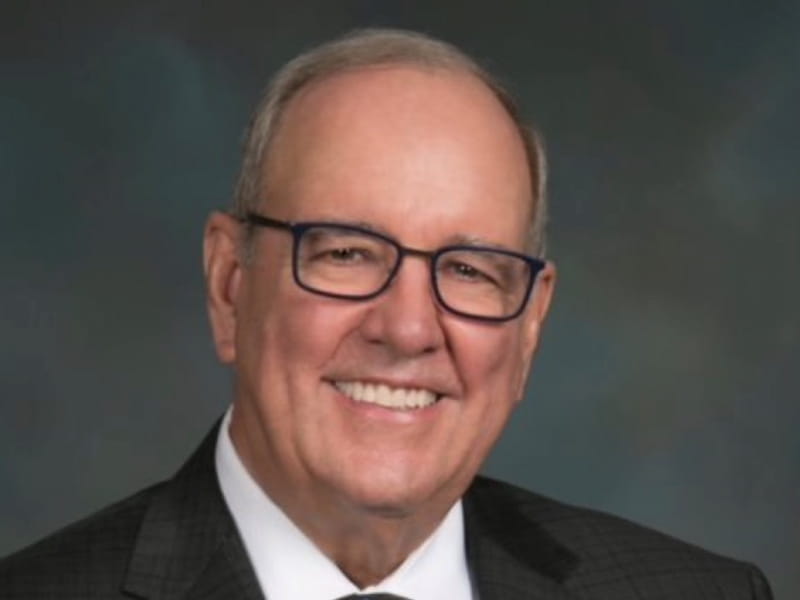 Whether Dr. Dave Kapaska is practicing medicine, running a hospital or leading a successful push to expand Medicaid in his home state of South Dakota, he is always laser-focused on the people needing care.
"The first question in my medical school interview was, "Is medical care a right or a privilege?" he said. "I answered that it was a right for everyone. But the way it works in our country, it's a privilege."
The American Heart Association tapped Kapaska to lead its efforts for Medicaid expansion in South Dakota. As co-chair of the organization's South Dakota Cabinet, Kapaska is committed to advancing health equity and access to care.
For his role in the Medicaid expansion, which will launch this summer, Kapaska will be honored June 14 during the AHA's National Volunteer Awards event, a virtual ceremony that begins at 6 p.m. Central and is open to the public. The award recognizes individuals or organizations for an important contribution to a national program.
Kapaska was no stranger to the struggle of Medicaid expansion. As regional president and CEO of Avera McKennan Hospital & University Health Center in Sioux Falls (he retired in 2017), he'd already fought in an earlier expansion push.
"We got nowhere," he said.
Still, he was determined to fight the injustice of over 42,000 uninsured South Dakota residents receiving inadequate care. "That was the fire in my belly, and everything I did was about that," he said.
In November 2022, South Dakota voters approved a constitutional amendment to expand Medicaid coverage to adults 19 to 64, effective July 1.
To Kapaska, the amendment's passage represented a victory in the battle of the haves vs. the have-nots, something he's been aware of since he became a doctor at age 36.
But Kapaska didn't start out wanting to study medicine. At 6-foot-5, growing up in a small Iowa town, he had hoped to secure a basketball scholarship to pay for college. Little did he expect that his ticket to college would come from the U.S. Air Force Academy — and he didn't know, when he signed on in 1968, that the Vietnam War would last long after his graduation.
Once he graduated, in 1972, Kapaska flew C-141 cargo jets around the world. It opened his mind to people of different cultures, customs and religions. He also took to heart the military tenet "service before self." He helped airlift refugees out of Saigon (now Ho Chi Minh City) in 1975 before it fell to the Viet Cong.
Although Kapaska earned an MBA while he was in the Air Force, a mentor who was a doctor suggested he go into medicine. With the encouragement of his wife, Mary Ann, he entered medical school when the eldest of their three children started kindergarten.
Kapaska, or "Dr. K," as he was known to patients, worked as a family doctor for a group practice outside of Des Moines, Iowa, for a decade. As a physician with an MBA, he was constantly sought out for big-picture advice.
In 1999, he was recruited to join Avera McKennan as chief medical officer.
"I transitioned to treating patients from one at a time to 100 at a time," he said. "We were about taking care of people, period."
After seeing how rural residents sometimes struggled to access medical care, Kapaska launched a telemedicine system to bring virtual ICU specialists and care to every hospital in Avera's network. The network later added emergency physicians, pharmacists, school nurses and long-term care support.
For the Medicaid expansion effort, Kapaska and a public health expert teamed up with five business and community leaders across the state. "I'm not a terribly political person, but I just started calling friends," Kapaska said. "I contacted heads of physical therapy, physician's assistants, pharmacists, and anyone I knew."
His list included the former secretary of agriculture, who helped spread the word among farmers and others working in agriculture, as well as business organizations he worked with while serving as president of the Greater Sioux Falls Chamber of Commerce.
The cabinet members advocated on behalf of not only the AHA but also the South Dakotans Decide Healthcare Coalition, the umbrella organization that led statewide efforts to pass the amendment. Instead of focusing on statistics, Kapaska and his group talked up the economic benefits of a healthy workforce and shared stories of residents who couldn't afford care.
"For me, it was always about the people," he said. "Despite the United States being among the most prosperous countries in the world, we rank low in population health outcomes, primarily due to a lack of access for all to the top quality medical care available in our country. That has always embarrassed me."
Kapaska said that helping to pass the Medicaid expansion amendment was a highlight of his career.
"When you can assist 40,000 to 50,000 people with health care security, where they previously had none, that is worthy of celebration."
---