Legislation spearheaded by AHA will ban most surprise medical bills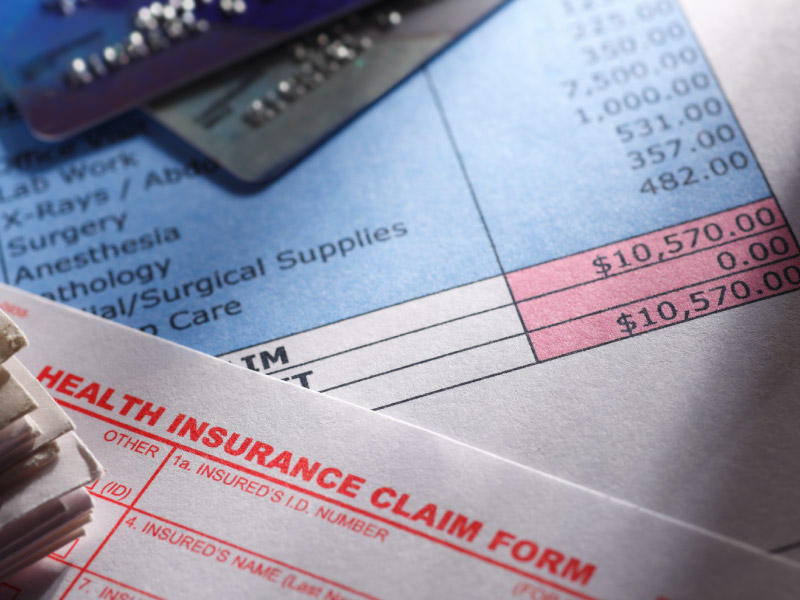 Melissa Overton was sure the medical bill for her son, Thomas, was a mistake. As a nurse who's familiar with the medical billing process, she was told her share of the cost would be $6,000. This bill was $42,000, so she dismissed it.
Months later, a collection agency contacted the North Carolina single mother, demanding $1,200 per month until she paid the overdue bill.
Overton called her insurer, who told her she had not gotten prior authorization for out-of-network care, despite seeing her in-network provider first. The in-network provider had directed her to the only pediatric neuro-ophthalmologist in the area with expertise to treat Thomas, 11. Without emergency injections in his eyes for a rare condition, he would have severe, irreversible damage to his vision for life, Overton said.
Like many, Overton had been stuck with a surprise medical bill. This occurs when a health care professional, medical supplier or lab bills patients directly for care their insurance company will not cover. These bills can be as much as 100 times higher than what Medicare pays for the same service.
A public opinion survey conducted by the Harris Poll for the American Heart Association showed that two-thirds of Americans with private health insurance have been stuck with surprise bills and nearly half of Americans don't seek health care because they worry they can't afford it.
About 1 in 5 patients who go to the ER or undergo elective surgery receive out-of-network bills from a clinician they had no opportunity to select, according to a study in Health Affairs. And more than 70% of ambulance rides are out-of-network because people under duress don't ask the status of lifesaving transport.
For the people
Due to the emergency nature of heart attacks, strokes and other cardiac events, heart patients are especially susceptible to receiving surprise bills. That's why the American Heart Association launched a campaign in 2019 to ban this practice.
The AHA encouraged Americans to share their surprise-billing stories using the hashtag #IWasBilled. As people came forward, the Association coordinated a grassroots network to contact members of Congress and White House staff. They mobilized other patient organizations to join the effort too.
In December 2020, following robust patient advocacy efforts led by the AHA, Congress passed the No Surprises Act as a provision of the COVID-19 relief package. The bill, which had rare bipartisan support, states that as of Jan. 1, 2022, patients will be protected from surprise bills from out-of-network providers and air ambulances. In such instances, patients will be responsible only for in-networking cost-sharing amounts. For any planned care, patients must be informed of out-of-pocket costs and provided with in-network alternatives three days before scheduled procedures.
"Patients will get an explanation of benefits statement in advance of planned care," said Josh Roll, American Heart Association government relations manager. "They are protected from billing disputes unless they choose to go out of the network on their own. The bill truly takes patients out of the middle."
A big win
The legislative victory after just two years is "a remarkable achievement," said Emily Holubowich, AHA vice president of federal advocacy.
Lawmakers compromised on setting benchmark fees for services based on geography. Instead, the bill requires a case-by-case arbitration process to determine how much the insurer will pay the medical provider. Still, the Congressional Budget Office estimates the bill, which will not be retroactive, will save the federal government $17 billion over 10 years.
Overton also told her story to congressional aides in Washington, D.C., as a volunteer with the association's You're the Cure grassroots network. After many months of calls and letters — plus encouragement from AHA staff to persevere — ­her $42,000 bill was erased in March 2020.
Although Overton's billing issue was resolved without the need for legislation, her experience shows how helpful the law will be for people struggling under the weight of surprise bills.
"It ripped my heart out when Thomas suggested we get a lottery ticket to pay off the bill," Overton said. "It was one of the best days of my life when I came home to tell him that we weren't in debt anymore. A boy of 11 shouldn't have to worry about financial devastation. This changed our lives."
---