Denise Bradley-Tyson to receive AHA honor for leading health equity mission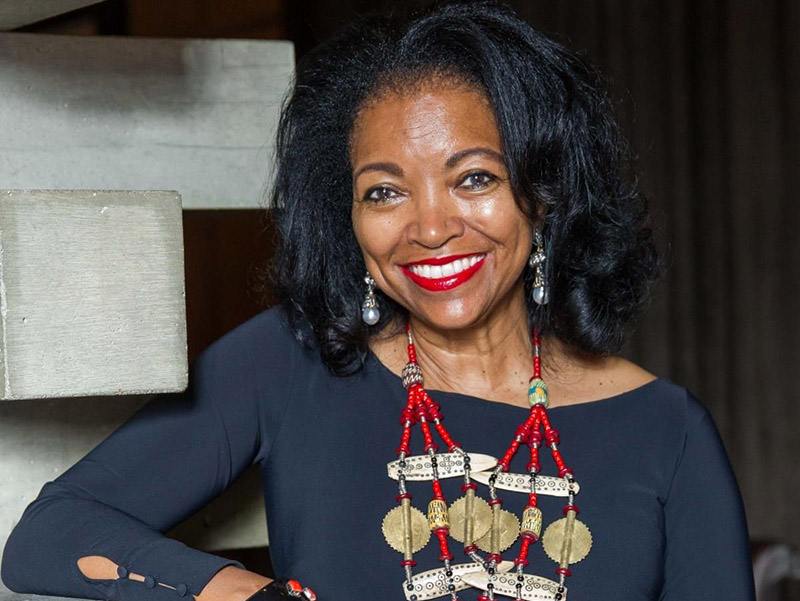 After Kaiser Permanente Chairman and CEO Bernard J. Tyson died unexpectedly at age 60 two years ago, his wife, Denise Bradley-Tyson, immediately set out to honor his life devoted to service.
"During 30 years of ascending leadership roles at Kaiser and over 10 years of service on the American Heart Association's national board and CEO Roundtable, Bernard committed himself to addressing the social causes of poor health," Bradley-Tyson said.
To continue the work that he started — to shatter barriers to affordable health care, shine a light on mental well-being and shake up social systems that imperil health in communities of color — she contacted AHA CEO Nancy Brown to establish a fund in his name.
"The Bernard J. Tyson Impact Fund became a reality in time for the first memorial service, thanks to the support of Nancy and the entire organization," said Bradley-Tyson, the fund's executive chairman. "I am so grateful."
As Tyson lay in state at City Hall in Oakland, California — a day ahead of his memorial at the Chase Center in San Francisco — donations to the fund were flooding in. Contributions support local solutions to issues such as nutrition, housing and economic insecurity.
"The COVID-19 pandemic has underscored the urgency of raising the money and getting it out as soon as possible to those who are leading change to address the social determinants of health," said Bradley-Tyson, who also serves on the advisory board of the World Economic Forum's new social determinants of health platform.
Bradley-Tyson has inspired $11.8 million in contributions to the fund, with 31 investments going to social entrepreneurs and organizations operating in the Bay Area, Philadelphia, New York, Chicago, Atlanta, Seattle and Washington, D.C. Walmart Foundation is the largest contributor, awarding a $5 million grant as part of its Center for Racial Equity. The fund will make another 20 investments by the end of the year.
For her accomplishments, Bradley-Tyson will receive the AHA's Award of Meritorious Achievement in a virtual ceremony June 22.
"I am both humbled and honored to be recognized by the organization that Bernard loved and devoted so much of his energy to," she said.
"I used to describe the fund as my love letter to Bernard, but he was so much bigger than our relationship. He touched everyone's life in a profound way, and I was blessed to have him as my partner in life and love."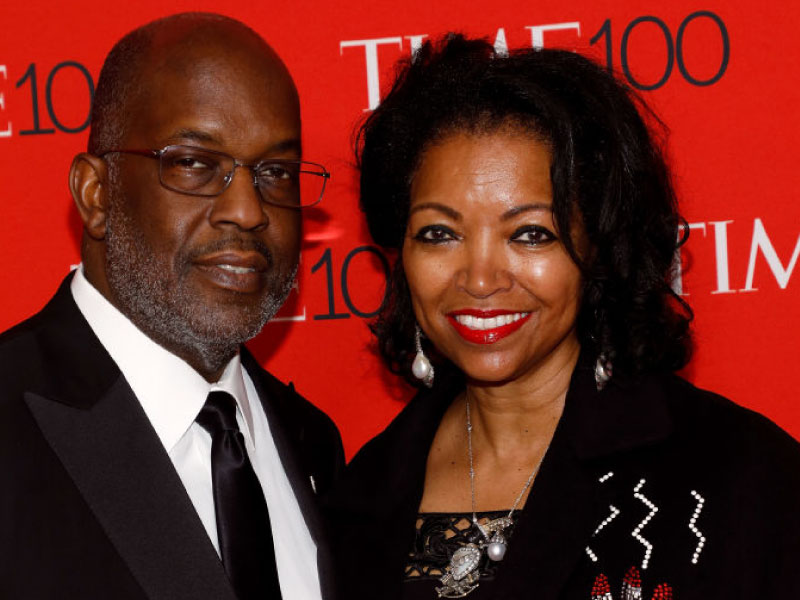 Kindred spirits
Their story began as many love stories do — a chance encounter, friendship, then more.
After earning degrees from Stanford University and Harvard Business School, Bradley-Tyson crisscrossed the globe as a marketing strategist and business development adviser. Her career included developing the licensing creative brief for Michael Jordan's movie debut in "Space Jam," serving on the steering committee of former United Kingdom Prime Minister Tony Blair's Africa '05 celebration, creating the first Black culture-inspired show on QVC, and launching the online marketplace Inspired Luxe to support artisans from the African diaspora.
When she met Tyson in 2005, she had been recruited to open and run the Museum of the African Diaspora in San Francisco.
Museum benefactor Dr. Ernest Bates invited Bradley-Tyson to make a fundraising presentation to his fraternity — the Boule chapter of Sigma Pi Phi. Tyson, also a Boule member, was present and so impressed that he persuaded then-CEO of Kaiser Permanente George Halvorson to have the company make a six-figure donation.
"The Kaiser-funded exhibition highlighted the relationship between health and food," she said. "From there, Bernard and I formed a friendship based on a shared desire to use culture to uplift, connect, heal and educate … and our love of sports."
Their similar values and upbringing further solidified their bond. Both were raised by working-class, devoutly Christian parents. Tyson and his two brothers and four sisters grew up in Vallejo, California, with a stay-at-home mom and a dad who worked as a carpenter and pastor. Bradley-Tyson — the only girl and the middle child in a family of five children — was born in Chicago and grew up in a small town in Ohio.
"Bernard and I were both raised to value faith, family and our community, to pursue education and to believe in possibilities," Bradley-Tyson said. "We both grew up respecting humanity and having compassion for all people."
In the predominantly Black communities they called home, they also witnessed disparities that would inform their future work in pursuit of health and cultural equity and social justice.
"My father died of lung cancer when I was 13. After he died, my mother — my original shero — battled breast cancer, diabetes and hypertension while raising five children alone," Bradley-Tyson said. "It wasn't until I was older that I realized a number of people on my side of town had some form of cancer and that it might have been linked to pollution from a nearby plant. We also had only one grocery store, which sold the worst cuts of meat, less-than-fresh produce and lots of processed foods."
Beyond structural inequities, she said racial injustices in policing also permeated community life.
Fast forward to today, and variations on the same themes still play out in communities of color across the nation. Bradley-Tyson said the reality of disparities literally kept her husband up at night.
"He would often get up in the middle of the night and go to his office — he was on a mission from the moment I met him," she said.
"I can't turn back the clock, but I can help ensure Bernard's legacy lives on. I see the Bernard J. Tyson Impact Fund as a way to continue the work he so passionately led but left unfinished."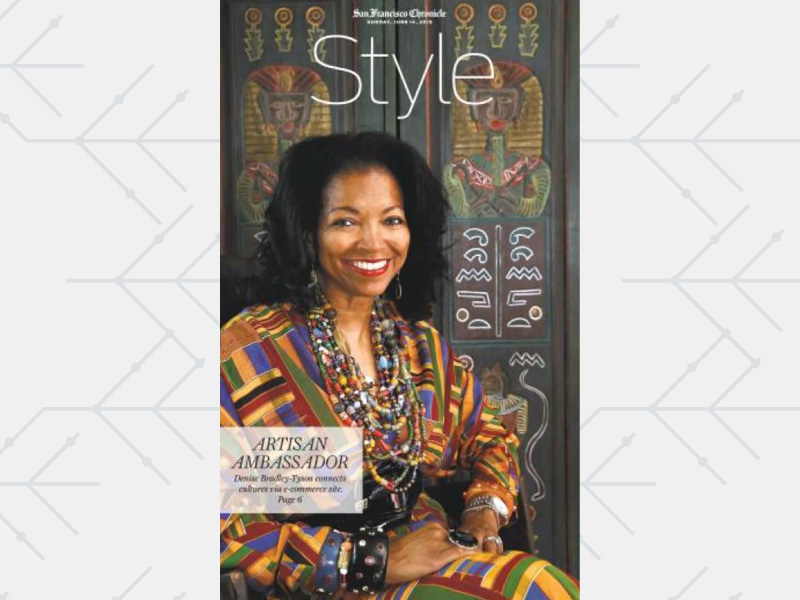 ---