Honoree committed to preventing strokes around the globe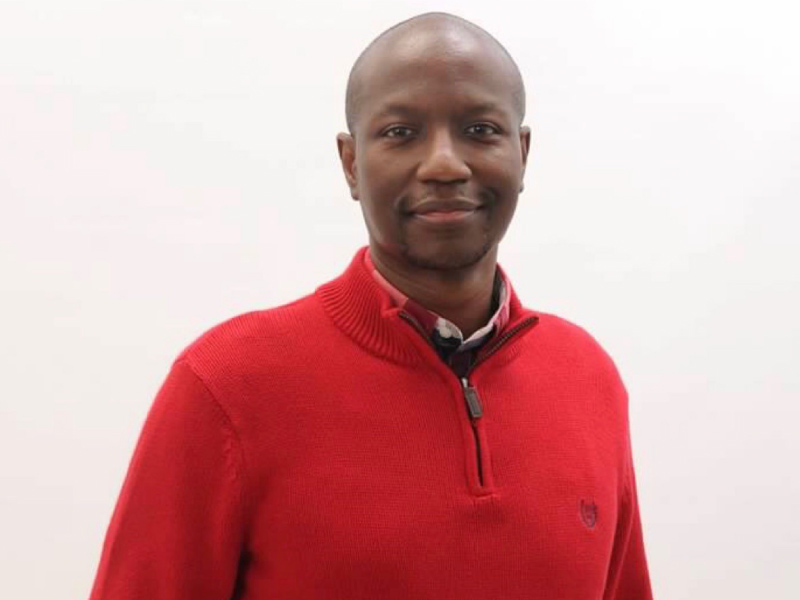 Dr. Bruce Ovbiagele's path to becoming an international neurologist started as a child in Lagos, Nigeria.
He witnessed the effects of tribalism, medical care inequities and the stigma of brain-related conditions that people endured. At 9, he questioned Africa's outdated treatments and folk remedies after a friend with epilepsy died.
"There were many things I observed growing up that made me feel like something was amiss," Ovbiagele said. "Those experiences are what fostered my desire to find better ways to educate people in Africa on health care. They also led me to wanting to pay it forward and mentor other medical workers."
As a result, Ovbiagele made stroke awareness and prevention worldwide his life's mission. And for his exemplary efforts, he's the 2021 recipient of the American Heart Association's Ron Haddock International Impact Award. He'll be honored during the association's annual National Volunteer Awards ceremony livestreamed on June 22 at 6-7:30 p.m. CT.
The award is named for an exceptional volunteer who was a member and chairman of the AHA's board of directors. It's presented to an individual or group for outstanding contributions to the AHA's global efforts.
Stroke, the No. 2 killer worldwide, disproportionately kills people in low- and middle-income countries, compared with high-income countries. Yet, it's highly preventable.
So, Ovbiagele became part of the solution.
He engaged in work that has led to policy changes targeting health disparities around the world. He oversees multiple research programs focused on improving outcomes for those with or at risk for stroke, including the largest stroke study in sub-Saharan Africa. Many of his research projects have been funded by the National Institutes of Health.
Ovbiagele credits his career success partly to his more than 18-year relationship with the AHA, for which he initially served as a local volunteer. Then, the organization was the first to grant him fellowship status; invite him to serve as a research grant reviewer; invite him to chair a major subcommittee; and appoint him as chair of its International Stroke Conference.
"The AHA has made a leader out of me," said Ovbiagele, associate dean at the University of California San Francisco and chief of staff at the San Francisco VA Health Care System. "They entrusted me with responsibilities that, at the time, I didn't know I could do. Each time it led to bigger roles, which gave me more confidence in myself. It was almost as if someone at the AHA has always been looking out for me."
He said winning the AHA award is humbling, and he is eager to share the praise with his collaborators from multiple countries. Winning also motivates him to do more.
"Getting any kind of recognition helps me a great deal," he said. "It gives me credibility with politicians and policymakers in Africa."
That's important because a lot more efforts are needed to reduce the risk of stroke across the continent, where medical interventions are sometimes lacking, he said.
Plus, Nigeria and other countries have a high incidence of hemorrhagic stroke, the deadliest type, which occurs when a weakened blood vessel ruptures and bleeds into the brain. Stroke is prevalent because a high percent of the population has hypertension — partly caused by the country's traditional salty cuisine. Also, other cultural barriers exist.
"Even when I've gone back there, I get told I'm too skinny," Ovbiagele said. "Being overweight is a sign of affluence in these countries. They see being heavier as a positive, when we know the risks associated with being overweight. That's why the programs we've started there are aimed at educating them about healthier lifestyles."
Addressing racial, regional and socioeconomic inequities has been woven into his entire career — even in ways he didn't expect.
Soon after he finished school in the U.S., Ovbiagele planned to return to Africa. But the plan was delayed after a job opened up at a Los Angeles county hospital that served predominantly poor Latinos.
"At the time, I was eager to get back to Africa, but what I realized was here is this underserved community right here under my nose," he said. "Yes, it was the U.S., but I was struck by the similarities with what I saw growing up. It made me realize that pockets of underserved populations are everywhere."
---