Honoree committed to improving cardiovascular health for children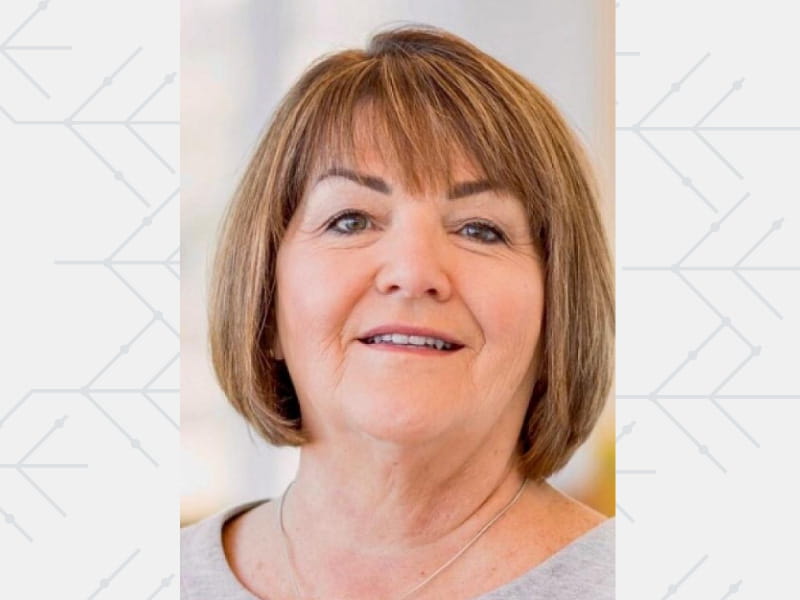 Linda Lambert's career in health care began from a moment of tragedy. She was just 20 when her husband died, leaving her the sole breadwinner for her family.
"With two babies, I needed to get the fastest degree I could get to support my family, so I applied to Weber State University's nursing program," said Lambert, who is now an advanced practice registered nurse. "I've been so lucky since then to have mentors and peers who supported and believed in me. It was the start of this amazing career."
In addition to her role at University of Utah Health as a nurse practitioner, Lambert is a nurse researcher and a longtime volunteer for the American Heart Association.
A leader in the Council on Cardiovascular and Stroke Nursing, she's been a driving force for nursing involvement at the AHA as a current member and past chair of the Pediatric Cardiovascular Nursing Committee. Lambert also served on the nursing council's awards committee and Scientific Sessions planning committee. And she represents the nursing perspective on the Young Hearts Council's Nominating Committee and strategic planning subcommittee. (Young Hearts is the shortened name of the AHA Council on Lifelong Congenital Heart Disease and Heart Health in the Young.)
For her outstanding contributions to improving cardiovascular care and delivery, Lambert is this year's recipient of the American Heart Association Healthcare Volunteer of the Year Award, which will be presented June 14 in the AHA's virtual National Volunteer Awards ceremony. The ceremony begins at 6 p.m. Central and is open for public viewing.
"I'm extremely honored that the American Heart Association would find me worthy of this award," she said. "My involvement with American Heart really opened doors for me in terms of collaboration with nurses, cardiologists and surgeons. It's helped me have a successful career and has given me a much broader understanding of the pediatric cardiovascular population."
Looking back to the early days of her career in the 1980s, Lambert said she owes a huge debt to the late John Hawkins, who was chief of pediatric cardiothoracic surgery at Primary Children's Medical Center in Salt Lake City. Lambert worked with Dr. Hawkins in the operating room, and he encouraged her to further her education. She conducted research with him on the longevity of pulmonary valves in children undergoing surgery for congenital heart disease.
"I was so fortunate that he pushed me to publish my first paper at a time when I didn't feel qualified," she said. "He really laid the foundation for my research career and gave me the opportunities to build it."
Lambert has authored or co-authored more than 70 peer-reviewed research papers on pediatric cardiovascular health and has been a co-author on AHA scientific statements including on COVID-19's cardiovascular complications in children and young adults. Today, she mentors young nurses to follow in her path.
"Nurses can really have a long-term impact on outcomes through research, but right now, they're underserved in terms of research opportunities," she said.
"I think research can seem overwhelming to someone who is focused on bedside nursing. But I've tried to foster an interest in getting nurses to start with small feasibility studies and then grow their research. I think research can actually lead to greater job satisfaction."
Today, Lambert is an investigator for TEAM 4 Growth clinical trial, funded by the National Heart, Lung, and Blood Institute, Pediatric Heart Network, with the goal of helping infants with single ventricle heart defects improve growth and neurodevelopment. She's also administrative director of research at Primary Children's Hospital Heart Center in Salt Lake City, where she manages the research of dozens of fellows and faculty members.
Pediatric cardiovascular health has come a long way since Lambert started her career. But she said there's still a long way to go, particularly when it comes to congenital heart disease.
"Awareness is better than it was 30 years ago, but in terms of funding, there still isn't nearly as much recognition as there needs to be," she said.
"Babies often need multiple surgeries, which affects not only their growth, but their ability to function in school and into adulthood. We need more resources and better access to care and opportunities so this population can continue to thrive."
---