Food access, nutrition on the table in food industry awards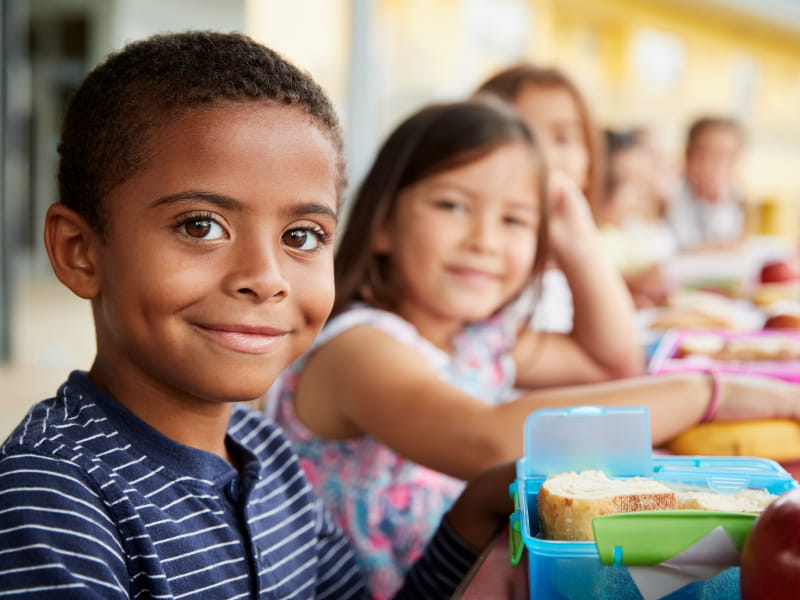 Making nutritious food more accessible and affordable is critical to cardiovascular health. But that won't happen without sweeping efforts to transform the food system, according to the American Heart Association.
That's why the organization is committed to nutrition security – meaning everyone can afford and access the right amounts and the right kinds of healthy food for a longer, healthier life, said the AHA's Chief Medical Officer for Prevention Dr. Eduardo Sanchez.
The association's Foodscape Innovation Awards spotlight companies that are making changes in how they do business, showing that "healthy, lasting systems change is possible," Sanchez said.
More than 10% of U.S. households, about 37 million people, experienced food insecurity in 2018, lacking adequate food for active, healthy living, according to the U.S. Department of Agriculture. Increased unemployment, underemployment and school closures resulting from the COVID-19 pandemic are rapidly and drastically increasing these numbers.
Innovation at all levels of the food system is needed for a sustainable food system that builds good health, according to the AHA. That means fostering approaches that strengthen industry and community efforts, changing behaviors such as purchasing and eating practices, and aligning policies with evidence-based recommendations.
"This will take a concerted, multicomponent effort. That's why our Foodscape Innovation Awards honor and promote healthy innovations in the foodscape," Sanchez said. "We want to inspire leaders in every area of the food industry – from pre-production to consumption – to challenge the status quo and discover new ways to improve our nation's health."
Foodscape refers to the food ecosystem – the places and spaces where food is grown, manufactured, marketed, acquired, prepared, consumed or discussed, according to the AHA.
The awards are open to U.S. companies and organizations from all sectors of the food and beverage industry, including technology, logistics and other service industry providers. Eligible innovations might lead to:
A shift toward better nutrition quality;
Improved availability, accessibility or affordability of healthier products;
Increased demand or desirability of healthier products;
Promotion of healthy eating practices; or
Integration of nutrition with sustainability efforts and/or communication.
The Foodscape Innovation Awards were launched following the release of a science advisory highlighting the value of voluntary change by the food industry in support of public health. Last year, an enhanced mobile app to help improve use of a federal food assistance program claimed top honors. Companies can apply through August 17, 2020.
---