Ending inequities in cardiac care is a passion for 2021 Physician of the Year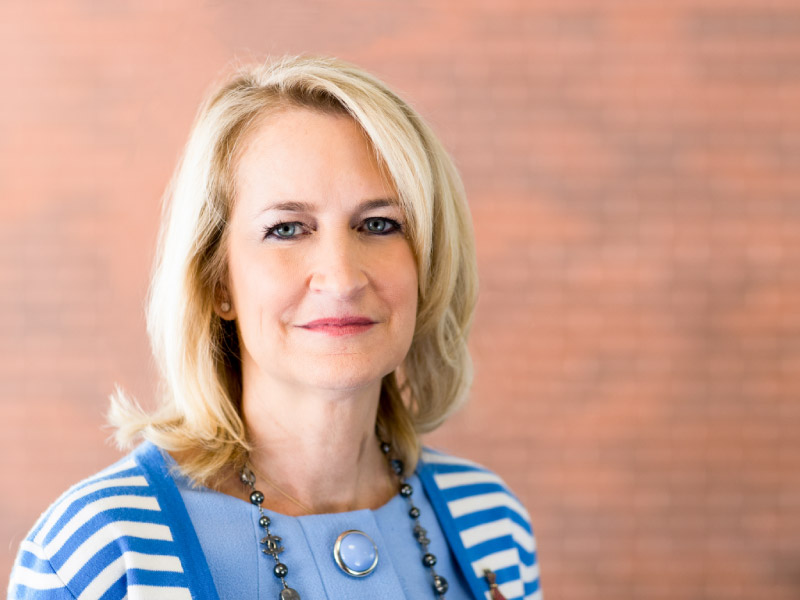 Powerfully influenced by her parents, who taught in New York City's underserved communities, Dr. Stacey Rosen learned early in life the importance of giving back.
Embracing that lesson, the Long Island, New York-based cardiologist has used her voice to raise awareness about disparities in health care. Such disparities have resulted in poorer outcomes for women and those in lower-income and historically excluded communities, especially in the area of heart disease. For the past decade and a half, Rosen has provided steadfast leadership at a local, regional and national level for the American Heart Association and has played a vital role during the COVID-19 pandemic.
For those efforts, Rosen is the American Heart Association's 2021 Physician of the Year. She will be honored at a virtual awards ceremony June 22 at 6 p.m. Central.
The AHA has long been a champion of health equity, addressing inequities in health care as a result of social determinants of health — the conditions in which people are born and live — which particularly resonates with Rosen. On the flip side, she's equally concerned by the relatively low number of Black and female medical students going into cardiology.
"There's no better field, and I don't know why every medical student doesn't choose cardiology," said Rosen, who is a professor of cardiology at the Zucker School of Medicine at Hofstra/Northwell and senior vice president for women's health at the Katz Institute for Women's Health at Northwell Health.
Cardiology involves building close relationships between doctor and patient much like the ones established in primary care, Rosen said. In fact, some of her patients have been with her for decades. In medicine, it's important that doctors and other health care professionals represent both genders, as well as different cultures and backgrounds, she said, to bring their unique perspectives to better manage and treat patients.
The field has also experienced monumental scientific and technologic achievements, which include significant advances in the prevention, diagnosis and treatment of all forms of cardiac conditions.
"Now we are so much better able to prevent disease, minimize damage, to get individuals back to health and wellness," she said. "Equally important, we now focus on ways to ensure longer and healthier lives for all, with a focus on health equity."
Such advances in scientific discovery are due in no small part to the fundraising efforts of organizations like the AHA.
Rosen is in her second year as the president of the AHA Eastern States board of directors, which serves more than 74 million people in 13 states and the District of Columbia. She was instrumental in helping streamline the Eastern States region, which was formerly three separate regions.
As a result, the Eastern States region achieved the vast majority of its strategic goals for fiscal year 2019-20, including 51 policy, systems and environmental changes.
"People with heart disease or heart disease risks are harder hit by COVID-19, so we knew how important our work was," Rosen said. "As difficult as the time was for the organization, the AHA pivoted brilliantly under previously unimaginable challenges."
Always ready to step up for heart health, Rosen shared the story of her and her family's personal experiences with COVID-19 in a Thrive Global article by AHA CEO Nancy Brown.
Appreciating the need for self-care, she walks regularly and enjoys spending time with her husband, Dr. Mark Silverman, and whenever possible, their three grown children and daughter-in-law.
However, the mission is always forefront in her mind. In her downtime, for example, she co-authored a book about heart health for women, which was published in 2017, and released a Spanish-language edition in 2019. She also served as an executive producer of the documentary "Ms. Diagnosed," which addresses the gaps in research and treatment associated with women and heart disease.
"I'm passionate about women's heart health, and my whole career has been focused on eliminating those disparities," Rosen said. "All of that has become a key part of our mission at the American Heart Association, and that's quite inspiring."
---