El Paso man pushes for smoke-free apartments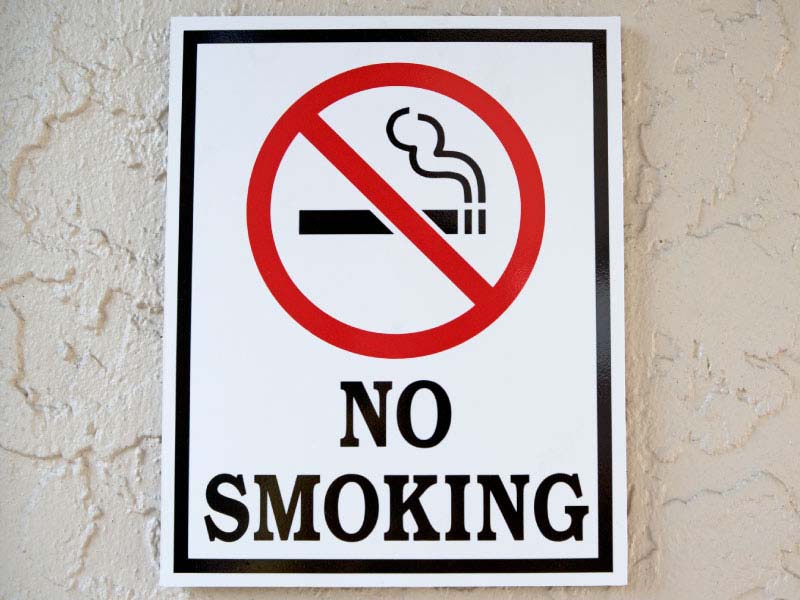 Each time he walked through the breezeway at his apartment complex in El Paso, Texas, Nelson Bank would be greeted with a cloud of smoke.
"It used to stink up the whole first level and the whole second level with cigarette smoke," Bank said.
The smell was the least of his worries. Bank, 71, is one of the 16 million Americans with trouble breathing due to chronic obstructive pulmonary disease, or COPD, a condition made worse by tobacco smoke.
Research shows heating, ventilation and air conditioning systems can distribute secondhand smoke throughout a building.
Bank's downstairs neighbor would frequently smoke after returning home from his evening shift, lighting up around midnight and smoking until the wee hours.
"It would wake me up in the middle of the night," he said. "It was giving me burning lungs and burning breathing passages."
For Bank, the secondhand smoke impaired his breathing, ultimately leading to congestion and illness. Tenants regularly smoked inside their apartments and in the common outdoor areas. He contacted his landlord and tenant association along with public health officials, but without an official policy written into a lease, there was no enforcement.
"I would get sick from the secondhand smoke," he said. "The smoke was just becoming unbearable."
About 58 million nonsmokers in the U.S. are exposed to secondhand smoke in one year. Children, non-Hispanic black people, people living in poverty and those who rent their housing experience the greatest exposure. Nonsmokers who are exposed to secondhand smoke increase their risk of developing heart disease by 25-30%.
About 12% of El Paso County residents were current smokers in 2018, and nearly 67% of them tried to quit smoking within the previous year, government data shows.
Bank is part of the American Heart Association's Smoke-Free Multi-Unit Housing Workgroup, which comprises members of the Tobacco Clean Air Coalition and community members who advocate for smoke-free apartments. The workgroup provides tools and resources for apartment owners, managers and residents to help adopt and implement smoke-free policies in their buildings.
"I think everyone should be able to voice their discomfort from others' actions," Bank said. "Smoking is not a necessary activity in life, and should be done, if at all, with others' health in mind."
---