Despite hypertrophic cardiomyopathy, 'you can still be you'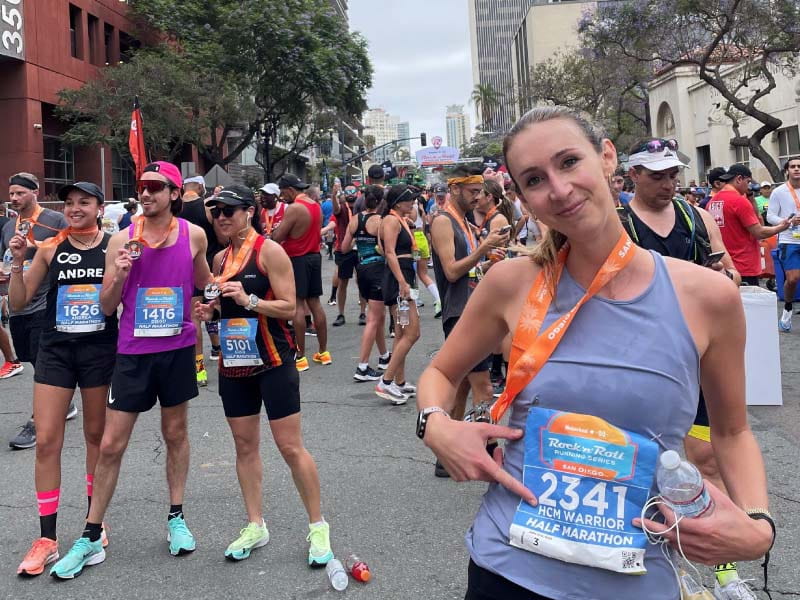 Growing up, the outdoors was Ava Van der Meer's happy place. Whether running, hiking, swimming or playing lacrosse, being active was what made her feel good and where she found community.
But when she was diagnosed with hypertrophic cardiomyopathy, Ava, who was 23, thought her world was crashing down.
"I didn't believe it (the diagnosis) because I felt completely fine," recalls Ava, now 27 and attending graduate school at the University of California, Berkeley. "I had just run a marathon and I had no prior health issues or symptoms other than a heart murmur I had been monitoring since I was 16. I thought it was some mistake."
Hypertrophic cardiomyopathy is a hereditary disease in which the heart muscle becomes thickened and stiffened, making it more difficult for the heart to pump blood. An estimated 1 in 500 people in the U.S. live with hypertrophic cardiomyopathy, but the disease is often underdiagnosed. It can affect people at any age.
Symptoms include shortness of breath, chest pain, heart palpitations, fatigue or fainting. People living with HCM also carry a higher risk of stroke and sudden death. In fact, the disease is among the top causes of sudden death in young athletes.
Five months after receiving her life-altering diagnosis, Ava developed ventricular tachycardia, a condition that causes the heart to beat irregularly fast and which can lead to cardiac arrest. By this time, Ava was being treated at the University of California, San Francisco's HCM Center for Excellence, where she was told that unless she did something, she had a 5% chance of dying in the next two years.
"That got me thinking about what mattered to me and the risks I was willing to take in my life," she says. "Being active was nonnegotiable."
Ava began researching the condition and sought out other young people living with HCM. In her quest for answers, she turned to social media to connect and found inspiration from other young women who had the condition and were leading active lives.
"For many young people with HCM, it can be difficult to find role models," says Ava. "But what I found gave me a hope that I could still continue being me."
Because of Ava's quickened heartbeat, her doctors at UCSF recommended that she undergo a procedure to place an implantable cardioverter defibrillator into her chest. The small, battery-powered device continuously monitors the heartbeat and delivers electric shocks, when needed, to restore a regular heart rhythm and prevent cardiac arrest. Ava underwent the procedure in 2020, spending just one night in the hospital.
"I'm grateful to have it; it gives me a peace of mind that if I do go into cardiac arrest, it will save me," she says.
Despite having an ICD, Ava is worried that her condition may continue to progress. There is no cure for hypertrophic cardiomyopathy, although medications such as beta-blockers, calcium channel blockers and an antiarrhythmic drug called disopyramide can reduce the vigorous contractions of the heart. This year, the Food and Drug Administration approved a medication called mavacamten, although it's recommended for patients with advanced HCM.
To manage her condition, Ava makes sure she stays hydrated and moderates her activity level, although she continues to run and play sports. Her advice to newly diagnosed patients is to seek out one of more than 40 HCM Centers of Excellence around the country and have a frank discussion with a doctor about ways to manage the disease without compromising quality of life.
"I want to let other young people know that they can still be active, even with HCM," says Ava. "It's definitely scary, but there's ways to make it work. You can still be you."
The Hypertrophic Cardiomyopathy Association participates in the American Heart Association's Hypertrophic Cardiomyopathy initiative to improve HCM awareness and care.
---