Creating a positive impact for people is a key goal for AHA honoree Aramark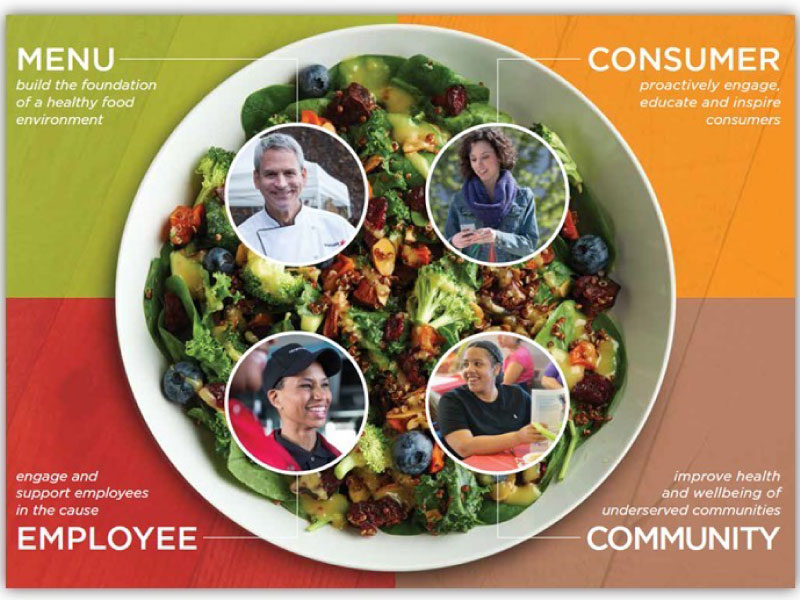 As the largest U.S.-based food service company serving clients around the world, Aramark influences what millions of people eat every day.
In an ambitious and unprecedented effort to improve the health of Americans through better nutrition and lifestyle, in 2015, the company and the American Heart Association created the Healthy for Life® initiative.
The focus of Healthy for Life was a commitment by Aramark to achieve a 20% reduction in calories, saturated fat and sodium, and a 20% increase in fruits, veggies and whole grains, by the end of 2020. To meet those goals, Aramark created programming and experiences to engage consumers, communities and its employees.
Touching the lives of millions and exceeding expectations, the initiative has resulted in:
A 12% reduction in the use of red meat in recipes
A 20% average reduction in saturated fat, sodium and calories on menus
A nearly 20% increase in fruits, vegetables and whole grains on menus served in workplaces, hospital cafes and university dining halls
34% of main dishes on menus are now vegetarian or vegan
In recognition of Aramark's achievements, the American Heart Association will honor the company with its Award of Meritorious Achievement in a virtual ceremony June 22.
"Aramark is committed to building healthy communities and protecting our planet," said Aramark CEO John Zillmer. "Through our work with the American Heart Association, we are breaking new ground, impacting the food environment, engaging consumers, supporting underserved communities, and improving the health and well-being of Aramark's own employees, their families, and those in the communities where we live and work."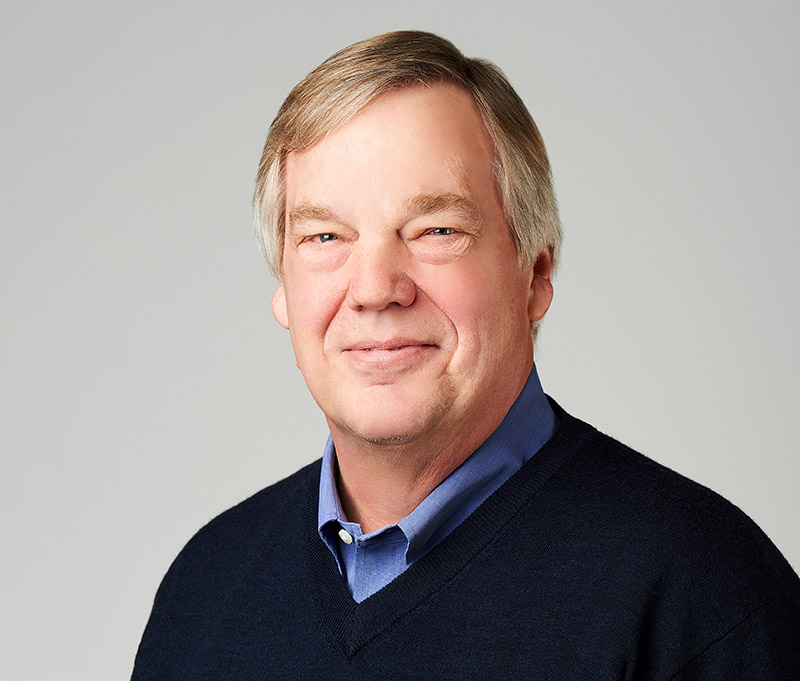 Engaging consumers
Aramark trained its chefs in plant-forward cooking, resulting in the creation of 300 new healthy menu items introduced in workplaces, hospitals, colleges and universities. The company's low-sodium marinara, for example, is now used in hundreds of recipes.
To entice people to check out the new offerings, Aramark launched the Feed Your Potential 365 consumer engagement campaign, which included a consumer-facing website with nutrition news you can use, healthy chef tips, healthy lifestyle inspiration, recipes and a strong push to promote plant-forward dining options.
Those efforts paid off. About 60% of people who became aware of a Feed Your Potential Veg Out promotion reported selecting one of the recommended plant-based options.
"The most rewarding aspect of the work over six years is that we are inspiring people to take an active role in making healthy lifestyle decisions," said Dan Wainfan, vice president of health and wellness.
Supporting underserved communities
For families in under-resourced communities, Aramark developed nutrition and cooking educational programs to help people discover, select and prepare healthy food.
Since its inception, more than 800 community organizations have taken advantage of the Healthy for Life educational curriculum, and educational experiences have taken place in nearly 90 U.S. cities.
Participants in Minneapolis, for example, planted a community garden and used the Healthy for Life resources to learn how to prepare nutritious meals with the produce and herbs they harvested.
"The over 800 community organizations that have leveraged the free nutrition curriculum online report enthusiastic feedback and deep engagement, with many participants engaging in five or more activities, and increased consumption of fruits, vegetables and whole grains," said Jami Leveen, vice president of community partnerships. "Participants were also more confident in their ability to select and prepare healthy meals at home."
Improving the well-being of employees and families
Aramark provides a wide array of award-winning employee health programs recognizing the importance of nutrition and healthy eating.
This approach includes health assessments, free biometric screenings, nutritional counseling, access to online courses and coaches, wellness fairs and more.
The company is also part of the AHA's CEO Roundtable, which uses evidence-based approaches to build a corporate culture of health.
More than two-thirds of Aramark employees surveyed believe the company encourages them to live a healthier life.
"People are at the cornerstone of everything we do, from running our business and engaging our employees, to empowering healthy consumers, building local communities and sourcing in an ethical and inclusive way," Zillmer said. "We are proud of our longstanding commitment to enable the well-being of all the people we connect with around the world."
---