CEO empowers Black men to manage blood pressure, engage with health care system through barbershops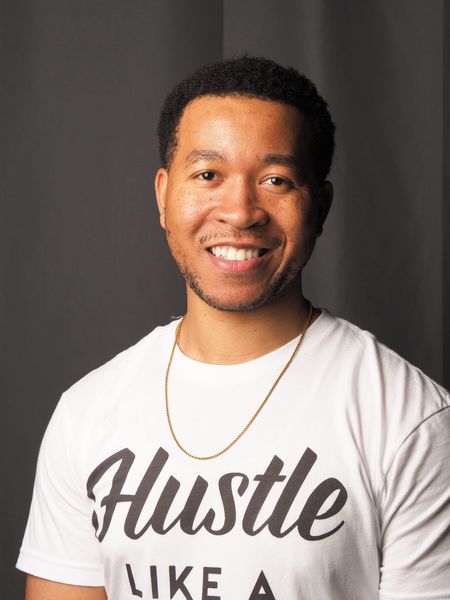 Andrew Suggs co-founded Live Chair in 2017 to help Black barbers manage their clients' appointments.
Two years into his venture – when his father had congestive heart failure and three cardiac arrests – Suggs transformed his customer relationship management product into a tool that empowers Black men to manage their high blood pressure through their trusted barbers and to engage with the health care system.
"It definitely has emboldened me and allowed me to galvanize the team around this mission even more because I think our model allows us to help other men who look like my father, and myself, from dying too soon," said Suggs, whose father died in June from chronic conditions that plague many in under-resourced communities.
"Black Health Matters" has become his motto.
"Black people are dying from chronic heart conditions because of the systemic injustices we face in this country – they need to be tackled in tandem," Suggs said.
Black barbershops are an ideal setting to overcome health inequities because "there's a lot of trust … but there's not a lot of trust between this population and the health care ecosystem," he said.
"My co-founder and I realized that health disparities in this community were very alarming, and we thought about how this community is under-engaged, or disengaged altogether, with the health care system," said Suggs, CEO of the Baltimore company. "But they're not under-engaged or disengaged at the barbershop."
Because of his efforts with Live Chair, Suggs was a nominee for the American Heart Association's EmPOWERED to Serve Business Accelerator, a program that invests in entrepreneurs combating social determinants of health that affect where people live, learn, work, play and worship.
Through Live Chair, barbers are trained and equipped with cuffs to measure blood pressure, scales to check body mass index, or BMI, and health risk assessments to detect clients' likelihood of developing hypertension.
When assessments reveal that a client is at risk, he gets heart health education resources and recommendations for a local clinic or culturally sensitive doctors in Live Chair's network.
The need for Live Chair's services was underscored in a study published recently in the AHA journal Hypertension that found an association between African Americans in Mississippi experiencing systemic discrimination and developing high blood pressure. Those in the study who reported medium and high levels of lifetime discrimination had a higher risk for high blood pressure, compared to those who reported low lifetime discrimination.
During the pandemic, Suggs is asking clients to fill out a survey of COVID-19-related questions and barbers to check temperatures with infrared thermometers. Those who don't have symptoms of the virus can receive their services in the chair. But those whose answers raise concerns are asked to contact one of Live Chair's health care partners to get tested.
Live Chair's services are even more critical during the pandemic, because Black, Indigenous and Latinx communities have been hit hardest by the coronavirus, according to the Centers for Disease Control and Prevention. And Black Americans are 2.5 times more likely to die from COVID-19 compared to their white counterparts.
After COVID-19 subsides, Suggs will expand his mission to tackle heart disease among minority groups in salons that cater to Black women, as well as barbershops and hair salons in other communities that face health inequities.
"I believe that barbershops and hair salons will be one of the alternative methods of delivering health care," Suggs said. "We're not trying to medicalize the barbershops, we're just trying to use them as an engagement mechanism. I think we're on the frontier of having this environment as the new engagement mechanism by which health care can be delivered."
---