Cardiologist searches for smarter, more cost-effective ways to treat patients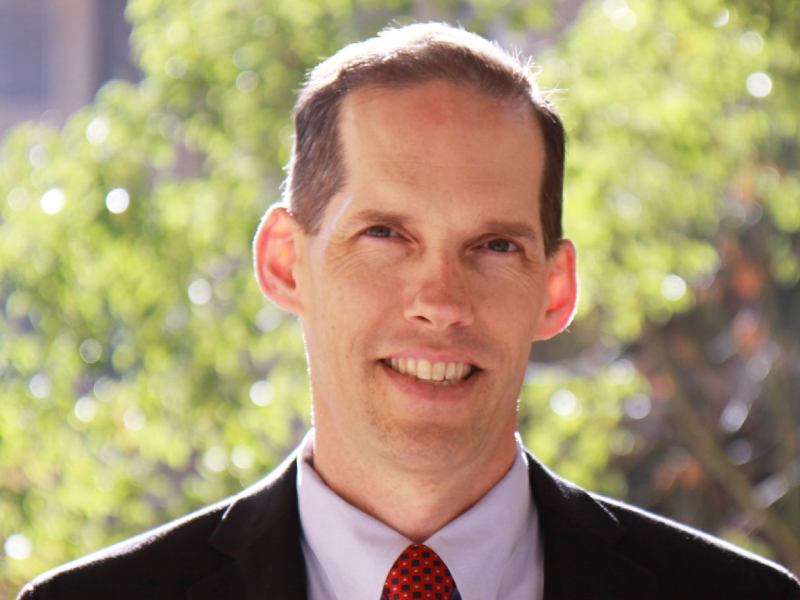 First jobs often involve flipping hamburgers, bagging groceries or taking tickets at a movie theater.
But Dr. Paul Heidenreich landed his first job as a hospital phlebotomist – drawing blood from patients and asking cardiologists to explain how to insert a catheter into a heart.
He was 16.
"That job definitely made an impression," said Heidenreich, professor of medicine and health research and policy at Stanford University in California. "I was fortunate to get that early experience where I could see the combination of scientific rigor and the ability to benefit others. It's what made medicine and cardiology so appealing to me."
Decades later, Heidenreich is carrying on his mission to help others and improve science.
A cardiologist, policy advisor and one of the country's leading researchers on the economics of heart disease, Heidenreich will receive the American Heart Association's Award of Meritorious Achievement in Dallas in a live event on Oct. 27.
He's chaired the AHA's Council on Quality of Care and Outcomes Research, the Steering Committee of its Get With The Guidelines Program and the American College of Cardiology/AHA Task Force on Performance Measurement. He's also held ACC/AHA leadership positions in committees on atrial fibrillation (a quivering or irregular heartbeat) and cost/value methodology.
Drive and ambition aside, Heidenreich said he wouldn't be where he is today if it weren't for enlightened mentors who steered him in the right direction. As a student at the University of Chicago, he learned from Dr. Steven Feinstein, a cardiologist with "an incredible passion for doing whatever it took to advance the science of his field."
Later, while working at the San Francisco VA Medical Center, Heidenreich collaborated with Dr. Warren Browner, who inspired him to think deeply about off-the-beaten-path topics such as the cost-effectiveness of health care. "He really shifted my focus," Heidenreich said.
In 2013, Heidenreich's devotion to improving health services led him to chair the AHA policy statement, "Forecasting the Impact of Heart Failure in the United States." Cited more than 1,000 times, the in-depth statement has influenced public policy on the ever-growing problem of heart failure, when the heart doesn't pump as well as it should.
Heart failure costs Americans about $30 billion each year, with costs expected to rise to almost $70 billion by 2030, according to the AHA.
"I think the statement was important because, for the first time, we were able to break down the incremental costs due to heart disease in a fair, unbiased way," he said. "Previous studies just found everyone with heart disease and added up the costs. But we took into account other medical conditions, such as cancer, which made our analysis more specific and powerful."
In recent years, Heidenreich has studied new ways economic modeling can more accurately predict health care costs and help experts get optimal medical results with limited dollars.
"We have to be wise stewards of the health care money we have," he said. "We, as a society, have to consider the value of a therapy and ask, 'Is this where we should be spending our money? Should we be given multiple alternatives?'
"We have to work within limitations, but we also have to have an ethical system that provides the best care to each patient."
As technology evolves, so will patient care, he said. He's particularly interested in innovations that allow doctors to use computer-assisted analysis of imaging and other medical data.
"It could speed up the process substantially," he said. "It's an area with a lot of promise."
He also wants to research new ways to use artificial intelligence to catch undetected disease or identify illnesses early on – sometimes, before patients even know they have a problem.
"We don't have to wait for patients to come in," he said. "We can look at a whole population of people and reach out and say, 'There are some issues we'd like to explore.'
"I don't ever see A.I. as replacing physicians. But I do think it would allow physicians to take care of patients more efficiently and quickly and improve the quality of care."
---