California company helps 'safety net' clinics rise to pandemic challenges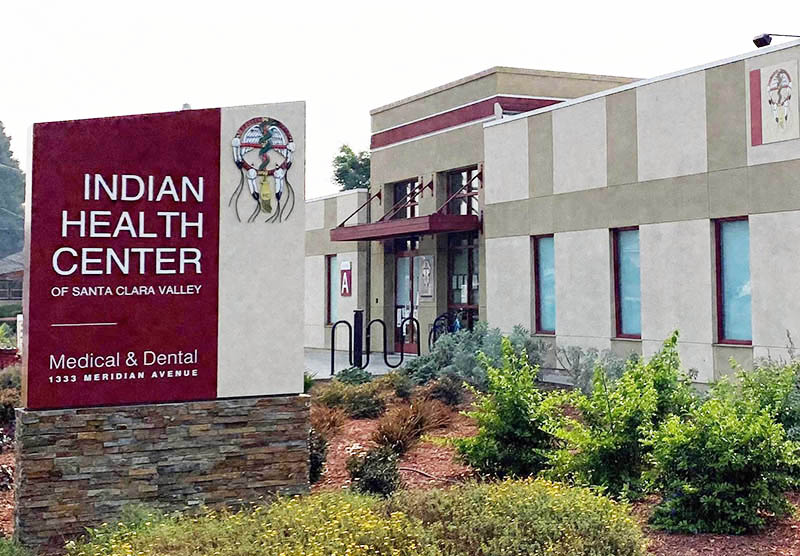 Even before the pandemic, the patients served by Indian Health Center of Santa Clara Valley were often hard to reach with important public health messages.
Geographic, cultural, linguistic and other challenges contribute to the health inequities faced by patients of the Indian Health Center, a Federally Qualified Health Center providing primary care to the entire community. But it prioritizes the unique health care needs of American Indians and Alaskan Natives, whose life expectancy is 5.5 years shorter than the population as a whole.
As the pandemic took hold in early 2020, the challenges in connecting with patients grew. When the center started offering telehealth visits, how would it get the word out that this technology-based approach to care was available?
That's the kind of dilemma that touched the heart of the late Bernard J. Tyson, chairman and CEO of Kaiser Permanente and a longstanding member of the American Heart Association's board of directors. In its first round of funding in September, the Bernard J. Tyson Impact Fund helped the Indian Health Center overcome communication hurdles by investing in ConsejoSano, one of 10 minority and women-led investees addressing health inequities exacerbated by the pandemic.
ConsejoSano generated more than 50,000 telehealth visits for the Indian Health Center and other health centers during the pandemic. Through education and engagement campaigns, ConsejoSano's team explained to patients how telehealth worked, that it was available to them and how they could schedule appointments. In some cases, ConsejoSano team members made appointments directly for patients, and are now helping get out the word about vaccine safety and appointments.
"Throughout the pandemic, communication has been critical, especially for the hard-to-reach patients that we serve," said Sonya M. Tetnowski, chief executive officer of the Indian Health Center. "Without the support of ConsejoSano, we could not have effectively kept our 22,000-plus members — representing the most heavily impacted communities in Santa Clara County — abreast of the constantly and quickly changing information related to all things COVID, such as safety measures, relief resources and most importantly, testing and vaccine availability."
Translated from Spanish, consejo sano means "healthy advice."
"We had to educate patients, and many with low health literacy, to use telehealth, practically overnight," said ConsejoSano CEO Abner Mason. "Neither the patients nor the centers had done this before. Most Americans had not done telehealth visits before, and they had to try it during COVID-19."
Santa Clara County is the most populous county in the San Francisco Bay Area, one of several communities targeted since the Tyson fund's launch in June 2020. The Indian Health Center was established there in 1977.
The Tyson funding has been critical to ConsejoSano, which crafts strategies, such as culturally specific text messages, to create trust between health care providers and multicultural, low-income patients. ConsejoSano is using the funding to provide services for up to two more Federally Qualified Health Centers in the Bay Area, increasing technological bandwidth and hiring care coordinators with relevant language and cultural skills. The funding is expected to help reach and energize up to 75,000 people to become proactive about their health.
"Without this grant, we wouldn't have been able to provide our services to these safety net providers and help keep their doors open," Mason said. "Clinics like Indian Health Center need a volume of appointments to stay open, and telehealth was the way of getting patients to their health care visits without putting them at risk of COVID-19.
"The funding through this grant made that telehealth connection happen."
Bernard Tyson inspired Mason. "I admire his willingness to try innovative solutions," Mason said. "Receiving this investment, which is a part of his legacy, makes it even more meaningful."
The Tyson Impact Fund invests in local social entrepreneurs, small businesses and organizations in under-resourced communities to build solutions that reduce barriers to health equity. The investments aim to address social determinants of health — the environmental and social conditions in which people are born, grow, live, work and age that directly impact life expectancy.
COVID-19's disproportionate effect on Americans with low incomes and other health challenges is a call for the U.S. to close longstanding health care gaps, Mason said. ConsejoSano, a for-profit company, also works with employers and insurance plans to improve health care outcomes for populations in need.
"The pandemic reinforced what we know is true: The health care system really doesn't work for low-income people and multicultural people," Mason said.
"Every person needs to know they are not just a number, and regardless of their history with the health care system or their social determinants of health, that they are a real person who matters. They belong."
---