AHA staffers honored for innovations engaging kids in heart health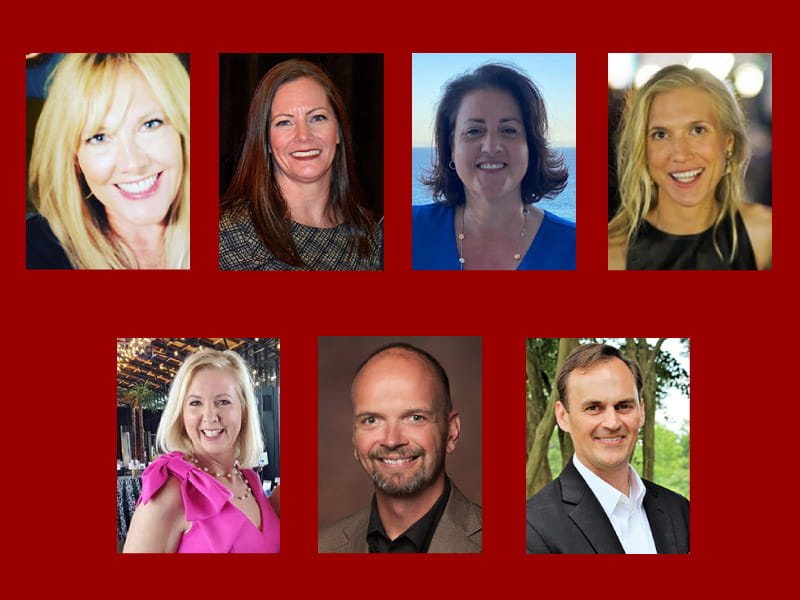 Public schools are a bedrock partner to the American Heart Association. Habits start at a young age and increasing awareness about heart health among young people will help the next generation live longer, healthier lives.
The AHA's youth market program is a flagship platform that raises much-needed revenue to fund the organization's mission.
Historically, in-person events such as school assemblies have played an important part in spreading the message of heart health. So, when schools shut down during the pandemic, the AHA's youth market leadership team needed to act fast.
National leaders Dawn Allenbaugh and Paisley Payton, and field executives Kim Adams, Kyle Bright, Abby Bartley, Bill Repke and Jason Shields, retooled content, created new remote wellness programming and introduced exciting technology innovations designed to engage and educate kids.
As a result, in fiscal year 2021-22, the team produced the single largest revenue increase in the organization's history — a significant turnaround after three years of decreases.
"One of the things that made us incredibly successful was that all of us moved as a team together," Allenbaugh said.
For their contributions, the AHA's youth market leadership team will receive the 2022 Earl B. Beagle Award for Staff Excellence during the organization's annual National Volunteer Awards virtual event on June 28 from 6 to 8 p.m. Central. The event is open for the public to view on YouTube.
"I'm so inspired by the Youth Market Leadership team," said American Heart Association CEO Nancy Brown. "This team reimagined school engagement beyond our wildest dreams, lifting up students, teachers, parents and coordinators, especially during a time when they needed it most. The result has been a record number of schools having their best year ever."
Changing times call for changing strategies
Many of the strategies the team executed during the pandemic initially took shape when the team revamped the youth market program and launched Kids Heart Challenge in 2018.
"We moved from the gym out to the entire school, focusing not only on physical activity but also the social, emotional and mental well-being of the students and their families," Payton said, noting the AHA has reached 10 million families via their school-based programs.
Those programs include:
Exploring the World of STEAM (Science, Technology, Engineering, Arts and Mathematics)
The online portal includes detailed three-dimensional models of the heart and brain, where users tour the organs virtually. "We've built the program to meet the kids where they are and how they learn," Allenbaugh said.
In addition, illustrating the importance of learning such skills, the portal includes a page displaying STEAM jobs open throughout the country. "We're giving students the ability to see things they may never have seen before in an innovative way that engages their curiosity," Payton said.
Kick Cabin Fever to the Curb
Designed to stimulate children during the early days of shelter-in-place, this 10-day online program centered on heart-healthy educational content, including word games, recipes and tips for parents. "We met them where they were at the moment, and that was so valued by the superintendents and principals," Payton said.
Finn's Mission
Named for an inspiring young heart warrior, Finn Blumenthal, the online program lets students earn badges through a multi-step mission that includes learning hands-only CPR and recognizing the warning signs of stroke.
Additional educational resources include mindfulness lessons, dance routines, lesson plans, games and a new wave of cartoon Heart Heroes with positive messages such as staying active and saying no to smoking or vaping. (Picture colorful animals, real and fantastical, dressed in superhero garb.) Heart Hero toys and trinkets are also given as thank-you gifts for young fundraisers.
"Each one of them has their own personality, and they bring the message to life," Payton said. "We're able to educate kids to make lifestyle changes before their habits are already formed. It sets them up for life."
A bright future
The team's ability to step up in trying times has yielded significant benefits, including a stronger relationship with their existing educational partners, the addition of 3,500 new schools and a nearly $22 million year-over-year increase in revenue — the single largest uptick in AHA history.
"Our school-based programs are often kids' first experience with the American Heart Association," Allenbaugh said. "Our hope is that they'll continue on with us through life in supporting our mission. We're building that kind of legacy for the next 100 years."
---