A quarter-century of fainting episodes – then a diagnosis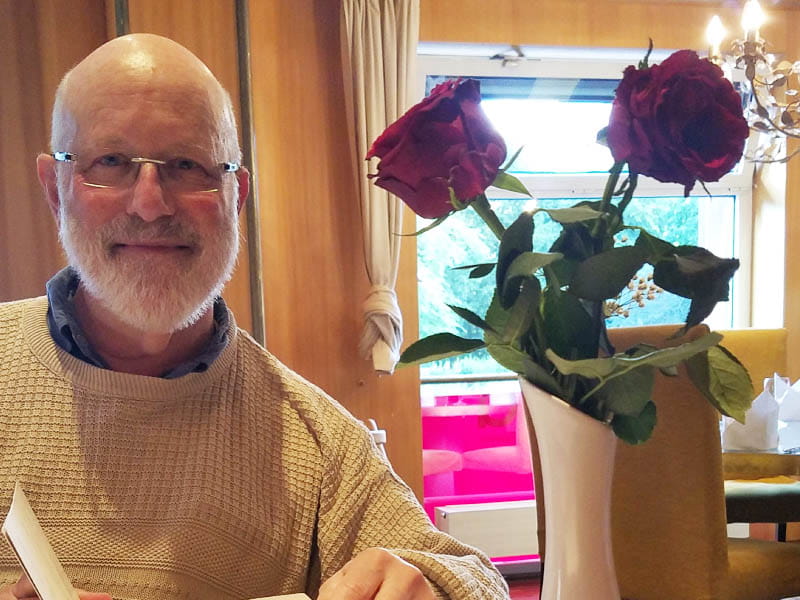 When Gordon Fox fainted for the first time, he was too busy with his academic pursuits in college to dwell on it.
The fainting episodes continued every couple of years — while at home, at work and on vacation. He also struggled with endurance during his regular runs or hikes.
"I couldn't keep up on hikes," said Fox, who lives in Albuquerque, New Mexico. "Six or seven miles would do me in. It was a source of frustration."
Yet, when Fox asked doctors about his symptoms, they couldn't find anything wrong with his heart.
Fox learned to live with his symptoms, always wondering when the next fainting spell might occur. Then, when he was 47 years old and teaching biology at the University of South Florida, an internist heard a heart murmur and referred him to a cardiologist.
Finally, 26 years after his first fainting episode, Fox found out why he had been feeling less than optimal all these years: hypertrophic cardiomyopathy, a condition he had never heard of before.
Hypertrophic cardiomyopathy, or HCM, can be caused by abnormal genes that make the septum, the wall of the heart's main pumping chamber, thicken and stiffen, reducing blood flow into and out of the heart. It's the most common form of inherited heart disease and can affect people at any age. The prevalence of HCM ranges from 1 in 200 to 1 in 500 people living in the U.S., but a large percentage of people are undiagnosed. Symptoms can include shortness of breath, chest pain, heart palpitations, fatigue or fainting.
After Fox's diagnosis, he was put on a beta blocker. He felt somewhat better, but several years later he fainted four times in one night while on vacation in Argentina. There, a cardiologist administered an echocardiogram, then recommended that he cut his trip short and undergo a myectomy, an open-heart surgery in which the thickened heart muscle is removed.
Several weeks later, Fox underwent the surgery at Cleveland Clinic, one of about 40 Centers of Excellence recommended by the Hypertrophic Cardiomyopathy Association (HCMA), a leading support, education and advocacy group for the disease.
"The myectomy changed my life, but it wasn't a piece of cake," Fox said. "I had plenty of surgical complications and the next six or eight weeks were pretty hard for me. And then I started to feel really well."
Six weeks after surgery, Fox began cardiac rehabilitation, engaging in light aerobic exercise. Within weeks, he was hiking, biking and swimming without feeling out of breath. And now he travels without worrying when the next fainting spell might occur.
Fox has also had to get treatment for arrhythmia, a condition in which the heart beats with an irregular or abnormal rhythm.
"Those issues don't dominate my life at all," he said.
Fox is now involved with the HCMA, whose community of patients and doctors has taught him a lot about the still little-known disease. He's a discussion moderator on the group's Facebook page, chair of the patient education committee and on the board of directors.
Fox advises newly diagnosed HCM patients and those who have symptoms but haven't been diagnosed to learn as much as possible about the disease and rely on reputable sources such as the HCMA and American Heart Association. He also suggests getting evaluated at a Center of Excellence by doctors who have experience treating HCM.
"Most doctors and even many cardiologists are not familiar with HCM," Fox said. "It's not a common disease. (As a result,) a lot of people are walking around with HCM and don't even know they have it."
The Hypertrophic Cardiomyopathy Association participates in the American Heart Association's hypertrophic cardiomyopathy initiative to improve HCM awareness and care.
---