American Heart Association
Stockton and Modesto
Help us ensure that everyone in Stockton and Modesto has the opportunity to live a longer, healthier life.

A Culture of Health
Imagine a Stockton and Modesto where healthy choices are equitable and accessible. Where the healthy choice is the easy choice. We are fighting heart diseases and stroke, the No. 1 and No. 5 killers of all Americans, by making the places we live, learn, work, play, pray and heal healthier.

Show You Have Stockton and Modesto at Heart
Your voice matters! You can make a difference by lending your support to help improve the long-term health of San Joaquin and Stanislaus counties.
Help save lives!
You can help fight heart disease by making a gift to help improve patient outcomes, fund breakthrough research, prevention, and more.
Local Events
Help end heart disease and stroke by joining an event in Stockton or Modesto!
There are no upcoming events in your area at this time.
Craftworkers are disproportionately affected by cardiovascular disease
Careers in the construction industry are physically and mentally demanding, requiring early start times, long hours, strenuous activity and often, eating what's on hand rather than what's healthy.
Kyle Ensminger a foreman with our local Hard Hats with Heart sponsor Collins Electrical Company, Inc. speaks with Heather Tate, Stroke Coordinator and Quality Management Services Review RN with our local Healthy for Good sponsor Adventist Health Lodi Memorial about how craftworkers can improve their heart health.
Local Go Red for Women Ambassadors
We work with local women who are survivors of heart disease and stroke and health experts to raise awareness about cardiovascular health in our community. These women's stories, knowledge and experiences fuel our Go Red for Women movement to support women's cardiovascular health and work to overcome gender disparities in research and care. Each woman is on a unique journey and is passionate about giving back to help their peers stay healthy.
American Heart Month 2021
The COVID-19 pandemic couldn't stop American Heart Month! To protect the health and safety of our community, many of our activities went digital this year, but the message and meaning remained the same – losing even one woman to cardiovascular disease is too many.
Go Red for Women Conversations from the Heart
The Stockton-Modesto Division's local Go Red for Women ambassadors are made up of heart disease and stroke survivors, nurses, and cardiologists who share their stories and expertise to help raise awareness about cardiovascular disease in women. In 2021, the ambassadors launched a series of video interviews with local health experts called "Conversations from the Heart." The conversations focus on different cardiovascular issues and the impacts they have on women. To date, the conversations have covered women's heart health, the connection between heart disease and Down syndrome, congenital heart defects, stroke education, and the importance of self-care. Thank you to our local Go Red for Women sponsor Sutter Health Heart & Vascular Institute for their support.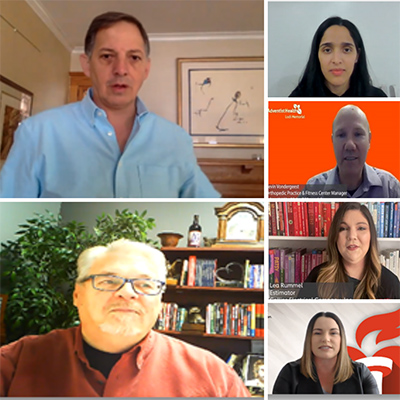 209 Worksite Wellness Symposium
Almost every organization has faced a transition during the COVID-19 pandemic, and it has taken a toll on the health and wellness of employees. To help combat this troubling trend, we held a free digital Worksite Wellness Symposium on February 24th, 2021. The Symposium's presentations and resources aimed to help employers elevate the health of their employees, reduce absenteeism, and improve a company's bottom line. Presenters at the Symposium included keynote speaker Nick Buettner, Vice President of Product for Blue Zones, Kat Gonzales, Community Well-being Manager and Kevin Vondergeest Orthopedic Practice and Fitness Center Manager for Adventist Health Lodi Memorial, Melissa Flores, Marketing Manager for Collins Electrical Company, Inc., and Kristen Velarde, Program Manager for the Child Abuse Prevention Council of San Joaquin County. The event was moderated by Lodi Chamber of Commerce President and CEO Pat Patrick.
Join Our Agriculture Health Roundtable
With support from stakeholders in the agriculture industry, the American Heart Association Stockton and Modesto Division is working to break the silence about the devastating impact heart disease has on employees, families, our communities, and specifically for the most vulnerable. The Harvest with Heart Roundtable will bring together leaders from the top local companies in the industry to make a tangible impact on the biggest health concerns and disparities. This first-ever industry specific health initiative from the AHA is focused on integrating policy, system and environmental changes that can yield positive health outcomes for overall healthier workforces.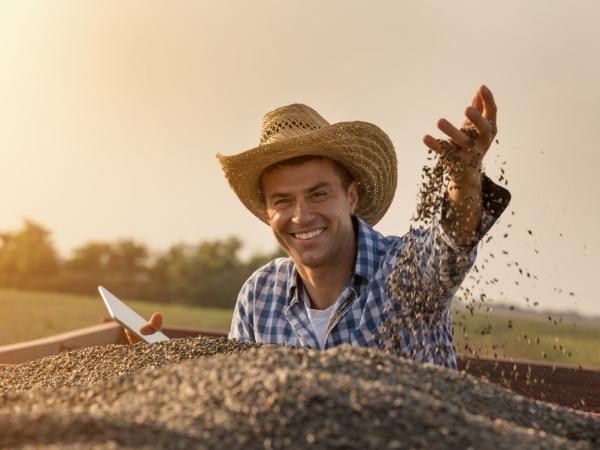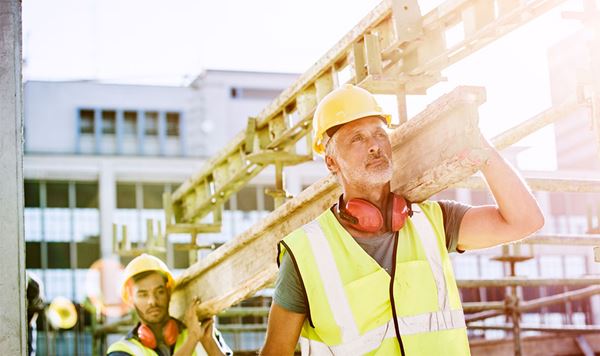 Join our 2021 Greater Sacramento and Central Valley Hard Hats with Heart Roundtable
Hard Hats with Heart is the American Heart Association's first ever, industry-specific health initiative for the Central Valley and Sacramento area that will convene local construction industry stakeholders for quarterly discussions to collectively identify workplace challenges, dominant behaviors impacting health, and key health risk factors causing craftworkers to be disproportionately affected by heart disease and stroke. This initiative aims to integrate policy, system, and environmental changes that can yield positive health outcomes. Together, the AHA and leaders within the construction industry will work together to address health concerns for some of the area's top employers.
Contact Us
Mailing Address Only
2007 O Street
Sacramento, CA 95811
(209) 477-2683
Contact our Stockton and Modesto team