American Heart Association
Sacramento
Help us ensure that everyone in Sacramento has the opportunity to live a longer, healthier life.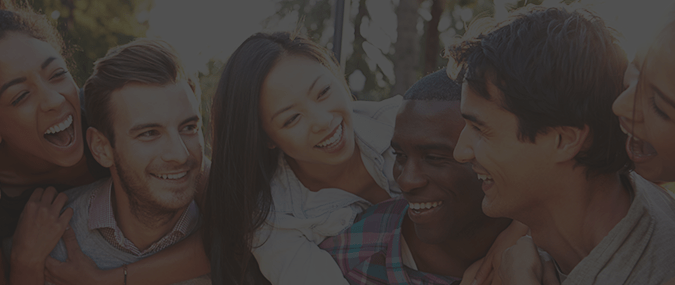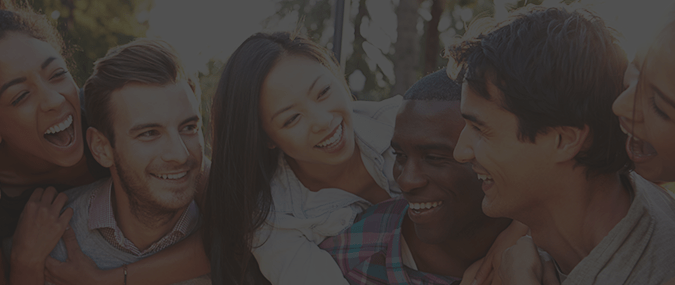 A Culture of Health
Imagine a Sacramento where healthy choices are equitable and accessible. Where the healthy choice is the easy choice. We are fighting heart diseases and stroke, the No. 1 and No. 5 killers of all Americans, by making the places we live, learn, work, play, pray and heal healthier.
Show You Have Sacramento at Heart
Your voice matters! As a Sacramentan, you can make a difference by lending your support to help improve the long-term health of our city.
Give a Gift of More Moments that Matter
Heart disease is still the leading cause of death in America —– more than all cancers combined —– and we're counting on your support to make this a moment that matters. Your holiday gift will help fund lifesaving research and medical breakthroughs - and help families enjoy more holidays together. Donate today and receive the Heart-Happy Holiday Guide as our thanks.
Local Events
Help fight heart disease and stroke by joining a Sacramento event!
There are no upcoming events in your area at this time.
Nearly half of the 1.5 million residents in the Sacramento region are hypertensive also known as having high blood pressure.
People with high blood pressure and heart disease are at increased risk for serious complications, even death. Black, Indigenous and other people of color have among the highest rates of high blood pressure and they develop it earlier in life.

Watch this video to see how the American Heart Association provided Sacramento Native American Health Center with 130 at-home blood pressure monitors.
2021 American Heart Month
The COVID-19 pandemic couldn't stop American Heart Month! To protect health and safety many of our activities went digital this year, but the message and meaning remained the same – losing even one woman to cardiovascular disease is too many.
Local Go Red for Women Ambassadors
We work with local women who are survivors of heart disease and stroke and health experts to raise awareness about cardiovascular health in our community. These women's stories, knowledge and experiences fuel our Go Red for Women movement to support women's cardiovascular health and work to overcome gender disparities in research and care. Each woman is on a unique journey and is passionate about giving back to help their peers stay healthy.
Supporting Frontline Workers with Stress Management Resources during COVID-19
The COVID-19 pandemic has taken an extraordinary toll on frontline workers in healthcare and service industries. Our teams worked to provide mental and emotional well-being resources to frontline workers with Sacramento Covered in the form of videos featuring local health experts discussing different topics related to managing stress including compassion fatigue, breathing techniques, the science behind stress, and yoga.
Sacramento Division Teaches the Community how to Keep the Beat with Hands-Only CPR Digital Training
Each year, more than 350,000 out-of-hospital cardiac arrests occur in the United States. About 90 percent of people who suffer out of hospital cardiac arrest die. Research shows that CPR, especially if performed immediately, can double, or triple a cardiac arrest victim's chance of survival.
In October 2020, the American Heart Association's Sacramento Division hosted a free Hands-Only CPR digital training in honor of Sudden Cardiac Arrest Awareness Month, on Zoom. The training was made possible thanks to support from local sponsors Clark Pacific and Pacific Coast Building Products. During the training, Clark Pacific Chief Executive Officer Bob Clark shared his story of being saved by bystander CPR after he collapsed due to a cardiac event while running in his neighborhood. AHA volunteer Manny Medina conducting the training and Anu Locricchio, Director of Cardiovascular Services for Dignity Health's Greater Sacramento Division was on hand to answer questions from participants.
Sacramento Board of Supervisors Approves Get with the Guidelines – Coronary Artery Disease for Sacramento County EMS Agency
On February 9th, the Sacramento Board of Supervisors approved the AHA's Get with the Guidelines – Coronary Artery Disease oversight program for Sacramento County EMS Agency, a regulatory body that oversees regional hospitals including Sutter Health Medical Center, UC Davis Health, Dignity Health Mercy General and San Juan, and Kaiser Permanente Sacramento and South Sacramento. This regional care program will improve heart attack systems of care further improving health outcomes for the communities they serve.
Nutrition and Heart Health
Good nutrition is critical to supporting cardiovascular health. The AHA recognizes the importance of "food as medicine" and supports activities and programs that provide nutrition education and increase access to healthy food across the care continuum. We teamed up with local Heart of Sacramento sponsor Trifecta Nutrition to create a series of educational videos on the power of good nutrition. The videos cover nutrition basics, cholesterol, sugar, sodium, and easy healthy swaps people can make to improve their diet.