About Us
American Heart Association (AHA) Center for Telehealth
The Future of Telehealth Begins Here
Organizations that take a structured, organized approach to telehealth education have a higher likelihood of developing more effective, efficient, and all-around satisfactory remote care options.
Healthcare is complex; delivering optimal telehealth care doesn't have to be. The AHA Center for Telehealth leads connected care, keeping people at the center.
As telehealth services become more common and accessible to patients, we offer providers standardized training to teach them how to appropriately and effectively provide telehealth services.
The American Board of Telehealth was established in 2019 through funding from the Leona M. and Harry B. Helmsley Charitable Trust to develop a first-of-its-kind national telehealth certificate program. In 2021, ABT management transitioned to the American Heart Association, a leading provider of healthcare professional education and training in the U.S. and globally. The American Board of Telehealth is now the AHA Center for Telehealth.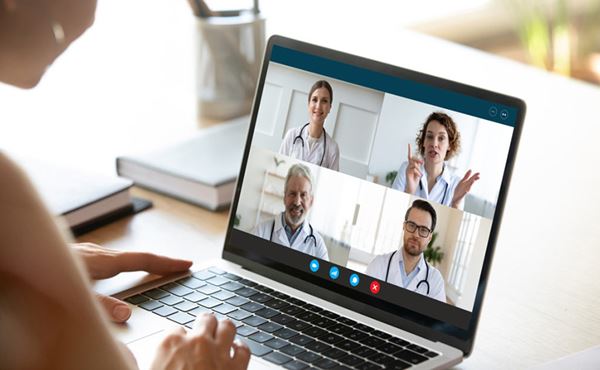 Mission
Accelerate excellence in telehealth through education and leadership.
Vision
A world equipped for the power of telehealth.
Values
Collaboration. Excellence. Inclusivity.