2019 Early Career Investigator Awardees
The American Heart Association's® Get With The Guidelines® (GWTG) Early Career Investigator (ECI) Database Research Seed Grants recognize promising and outstanding investigators in the early stages of their careers and stimulate research using the GWTG Atrial Fibrillation, Coronary Artery Disease, Heart Failure, Resuscitation, and Stroke registries. For many professionals, these ECI grants serve as stepping stones to future opportunities in research, collaboration, and scientific advancement. For the AHA, these ECI grants provide a step forward in our mission to be a relentless force for a world of longer, healthier lives.
Congratulations to our Fall 2021 winners!
2021 Early Career Investigator Awardees
---

Name: Jacob B. Pierce, MD, MPH
Institution: Duke University
"Despite major advances in the clinical management of heart failure, there are persistent disparities in heart failure outcomes between rural and urban patients. Our project using GWTG-Heart Failure will inform targeted public health interventions to help ensure equitable heart failure care for patients in both rural and urban settings.
Jacob Pierce, MD, MPH is a first-year internal medicine resident at Duke University. He completed his undergraduate education at Hendrix College in Conway, Arkansas, and he received his medical and public health degrees from Northwestern University Feinberg School of Medicine. During his undergraduate medical education, he was awarded a Sarnoff Cardiovascular Research Fellowship that he completed at Brigham and Women's Hospital in Boston. His research primarily focuses on epidemiology, clinical management, and outcomes in heart failure and cardiogenic shock. Following internal medicine residency, he plans to pursue fellowship in cardiovascular disease.
---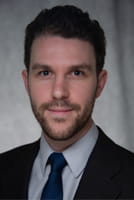 Name: Colten Stewart, MD, BSN
Institution: University of Iowa Hospitals and Clinics
"Although survival in the setting of cardiac arrest has greatly improved over the past few decades, there is still much to be learned. Using GWTG-Resuscitation data we hope to study hospital-level variation with respect to delivery of CPR/ACLS and look to identify areas for improvement."
Colten Stewart is a second-year internal medicine resident at University of Iowa Hospitals and Clinics. He received his medical degree from Wright State University and his nursing degree from University of Toledo. Colten's work as a nurse was primarily in the field of critical care and cardiology. His research interests focus on quality improvement and finding better ways to optimize healthcare delivery through a multidisciplinary approach. He is working under the mentorship of Dr. Saket Girotra, Associate Professor of Internal Medicine and Cardiovascular Medicine at University of Iowa Hospitals and Clinics..
---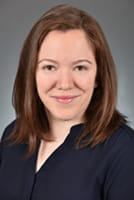 Name: Amanda O'Halloran, MD
Institution: University of Pennsylvania School of Medicine and The Children's Hospital of Philadelphia
"We know that some children survive cardiac arrest after prolonged CPR, but little is known about the impact of patient and hospital factors on the duration of CPR that a child receives. GWTG—Resuscitation provides insight into pediatric CPR that will help inform duration of resuscitation efforts for children."
Dr. Amanda O'Halloran is an Assistant Professor of Clinical Anesthesiology and Critical Care in the Perelman School of Medicine at the University of Pennsylvania (Penn). She is also an Attending Physician in Pediatric Critical Care at The Children's Hospital of Philadelphia and an Associate Fellow of Penn's Leonard Davis Institute of Health Economics. Dr. O'Halloran completed her undergraduate education at Villanova University and received her medical degree from the University of Massachusetts Medical School. She completed her pediatric residency training at The Johns Hopkins Hospital and her pediatric critical care fellowship at Boston Children's Hospital and Harvard Medical School. Dr. O'Halloran's research focuses on pediatric in-hospital cardiac arrest, including leveraging the principles of implementation science to improve cardiac arrest care. She is indebted to her mentors throughout her training and career for their support and leadership that has motivated her to work to improve the care of critically ill children.
---

Name: Shumei Man, MD, PhD
Institution: Cleveland Clinic
"Racial disparities in stroke treatment may negatively affect functional outcomes and quality of life among minority stroke survivors. We aim to determine the actionable reasons underlying the lower thrombolytic utilization among minority stroke patients. The results may guide further interventions to reduce the disparities in stroke care."
I am a stroke neurologist, researcher, and director of the Thrombectomy-capable Stroke Center at Cleveland Clinic Fairview Hospital. My clinical practice is dedicated to providing the best evidence-based stroke care for our community, along with my outstanding team. My health-services research is focused on studying the factors, processes, and structures in health care that may affect care access and patient outcomes. In addition, I am also deeply involved in stroke clinical research and machine-learning based imaging analyses.
My research have benefited from team work and the generous support from the American Heart Association/American Stroke Association (AHA/ASA), Get With The Guidelines (GWTG) -Stroke, and Cleveland Clinic. We generate high quality real-world evidence to address important questions that may not be answered by randomized clinical trials. With the support from AHA/ASA Mentored Clinical And Population Research Award, we studied "The Impact of Stroke Center Certification and State Stroke Legislation on the Quality and Outcome of Stroke Care". Using the linked GWTG-Stroke and Medicare data, we demonstrated that shorter door-to-needle times were associated with lower 1-year mortality and readmission after stroke (Man et al, JAMA 2020;323:2170). These results support further effort to provide timely thrombolytic therapy for all stroke patients.
---