2019 Early Career Investigator Awardees
The American Heart Association's® Get With The Guidelines® (GWTG) Early Career Investigator (ECI) Database Research Seed Grants recognize promising and outstanding investigators in the early stages of their careers and stimulate research using the GWTG Atrial Fibrillation, Coronary Artery Disease, Heart Failure, Resuscitation, and Stroke registries. For many professionals, these ECI grants serve as stepping stones to future opportunities in research, collaboration, and scientific advancement. For the AHA, these ECI grants provide a step forward in our mission to be a relentless force for a world of longer, healthier lives.
Congratulations to our Fall 2020 winners!
2020 Early Career Investigator Awardees
---

Name: Vishal N. Rao, MD, MPH
Institution: Duke University Medical Center
"Atrial fibrillation (AFib) and heart failure (HF) are prevalent comorbid conditions. While real-world data exist on outpatient outcomes for patients with AFib and HF, we know little about in-hospital management among these overlapping conditions. Our project will examine patient characteristics and treatment outcomes across an in-hospital AFib and HF population."
Vishal N. Rao, MD, MPH is a cardiovascular disease research fellow at Duke University School of Medicine and Duke Clinical Research Institute. Dr. Rao received his medical degree from the University of North Carolina and his masters of public health degree from the UNC Gillings School of Global Public Health. He completed his residency training in the Osler Medical Residency Training Program at Johns Hopkins Hospital, where he also received teaching and research awards. Dr. Rao's research focuses on the overlap between metabolic diseases, heart failure, and atrial arrhythmias. He is excited for the opportunity to work with the Get With The Guidelines®-Atrial Fibrillation database to study the trends in hospitalizations for both atrial fibrillation and heart failure, and to explore differences in patient characteristics, quality metrics, and associated in-hospital outcomes by primary admission diagnoses.
---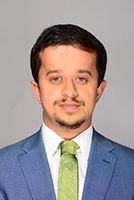 Name: Marcelo Fernandes, MD, MPH
Institution: Emory University
"The burden of cardiovascular disease in America is substantial, with disparities in cardiovascular health being particularly pronounced among certain population subgroups, including racial/ethnic minorities. This motivated me to investigate factors in the cardiovascular health care delivery continuum, specifically STEMI care, that may be contributing to disparities in cardiovascular disease."
Marcelo Fernandes is a current second year cardiology fellow at Emory University. He attended medical school at Duke University and earned an MPH at Yale School of Public Health. He trained at the University of Miami for internal medicine residency, subsequently completing a Chief Residency year at the Miami VA Healthcare System. He has a specific interest in outcomes research, working under the mentorship of Dr. Abhinav Goyal, Professor of Medicine at Emory, Division of Cardiology.
---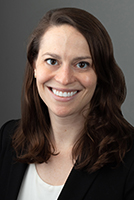 Name: Jamie Diamond, MD, MPH
Institution: Beth Israel Deaconess Medical Center
"Racial disparities in heart failure have been well established and eliminating them remains a national priority. There is a critical need to elucidate the causes contributing to this ongoing issue in order to improve quality of patient care and heart failure patient outcomes."
Jamie E. Diamond, MD, MPH is a second-year cardiovascular medicine fellow at Beth Israel Deaconess Medical Center. She received her medical and public health degrees from the University of Miami Miller School of Medicine. Jamie completed her internal medicine training at New York Presbyterian-Columbia University where she received research awards for her work involving revascularization strategy outcomes. She is interested in researching the impact of national health policies on heart failure.
---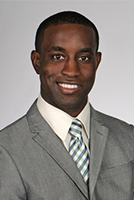 Name: Cody-Aaron L. Gathers, MD
Institution: Children's Hospital of Philadelphia
"Racial disparities in activating a medical emergency team prior to in-hospital cardiac arrest are unknown. GWTG-Resuscitation research can potentially identify racial disparities in the utilization of medical emergency teams. Identification of these disparities is necessary for designing systems that ensures equitable, high-quality care is delivered to hospitalized patients."
Cody Gathers, MD is currently a first-year pediatric critical care medicine fellow at the Children's Hospital of Philadelphia. He received his medical degree from the Medical University of South Carolina and completed his residency in pediatrics at Boston Children's Hospital/Boston Medical Center. Dr. Gathers is focused on analyzing racial and ethnic disparities in pediatric cardiac arrest and designing interventions to provide equitable care to patients. For his efforts in combating racial disparities and the lack of racial diversity in healthcare, Dr. Gathers has received numerous awards and recognitions throughout medical school and residency including membership in the Gold Humanism Honors Society, and is a recipient of the Darryl Powell, Jr. Social Justice Award. During fellowship, he plans to pursue further training in health policy and health services research to strengthen his understanding of how systemic racism contributes to racial and ethnic disparities in pediatric critical care.
---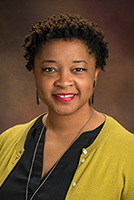 Name: Jessica Fowler, MD, MPH
Institution: Children's Hospital of Philadelphia
Perelman School of Medicine, University of Pennsylvania
"In pediatric post-arrest care, clinicians manage challenging physiology while supporting often fearful and overwhelmed family/friends unsure of what will happen next. Incredible strides have been made to impact survival and neurologic outcomes through improving CPR and I hope that improving the care we provide after CPR can add further impact."
Dr. Jessica Fowler is an Assistant Professor of Clinical Anesthesiology and Critical Care in the Perelman School of Medicine at the University of Pennsylvania. She is also an Attending Physician in Pediatric Critical Care at Children's Hospital of Philadelphia (CHOP). Dr. Fowler completed her undergraduate education at the University of Virginia, and received her medical doctorate from Duke University School of Medicine during which time she also received her MPH from the Gillings School of Public Health at the University of North Carolina – Chapel Hill. She completed her pediatric residency training and a chief residency at CHOP, as well as her fellowship in pediatric critical care. Dr. Fowler's research focuses on quality improvement and implementation initiatives around pediatric post-arrest care, as well as multidisciplinary team coordination around a variety of patient care arenas. She is also very active in program development around physician diversity recruitment and retention and workforce equity. Dr. Fowler credits her parents' devotion to serving others and her late grandmother's selfless commitment to the betterment of those in her community as motivations for her current and future work.
---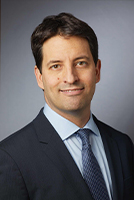 Name: Guido J. Falcone, MD, ScD, MPH
Institution: Yale School of Medicine
"Ischemic stroke is a known complication of COVID-19. However, data on hemorrhagic stroke in the setting of COVID-19 remains limited. The proposed research will address this knowledge gap by leveraging data from GWTG to examine the incidence, risk factors and outcome of intracerebral hemorrhage, the most frequent type of hemorrhagic stroke, in COVID-19 patients."
Dr. Falcone is a Neurologist with subspecialty training in Neurocritical Care and Stroke, and an Epidemiologist with expertise in Population Genetics. He received his MD magna cum laude from the University of Buenos Aires and completed his clinical training at FLENI (Buenos Aires, Argentina) and Massachusetts General Hospital/Brigham and Women's Hospital/Harvard Medical School (Boston, United States). He also completed a Doctorate in Epidemiology at the Harvard School of Public Health. Dr. Falcone leads a research group that works at the interphase of clinical neurology, neuroimaging, population genetics, and genomic medicine. The group's goal is to identify novel therapeutic targets in stroke and develop genomic-based precision medicine strategies aimed at identifying high-risk persons who may benefit from tailored diagnostic, preventive or therapeutic interventions. Three areas of specific research interest are the differences in stroke pathophysiology across race/ethnic groups, the role of stroke-related genetic risk factors in cognitive decline and disability in older adults, and the implementation of genetic analysis to emulate clinical trials. Dr. Falcone is the recipient of the AHA Robert G. Siekert New Investigator Award in Stroke, the AHA Bernard J. Tyson Career Development Award, and the American Society for Clinical Investigation Young Physician-Scientist Award. To learn more, please visit www.FalconeLab.org.
---

Name: Hanzhang Xu, PhD, RN
Institution: Duke University
"While the global variation in stroke burden has been widely reported, we know little about the disease presentation, prevalence of modifiable risk factors, stroke care patterns, and outcomes across the countries. Our project will use 4 national stroke registries including GWTG-Stroke to examine the differences in patient characteristics, treatment pattern, quality of care and outcomes."
Hanzhang Xu, PhD, RN is an Assistant Professor at Duke University. She received her PhD from Duke University and completed her doctoral certificate work in Global Health at the same institution in 2018. As a geriatric nursing scientist and a health services researcher, Dr. Xu's research focuses on leveraging existing data sources to address disparities in cardiovascular care delivery in diverse older adult populations. She currently holds a Career Development Award funded through the National Institute on Minority Health and Health Disparities. Dr. Xu has received several awards and honors including induction in the Sigma Theta Tau Honor Society and the NIA AGING Initiative Multiple Chronic Conditions Scholar award.
---