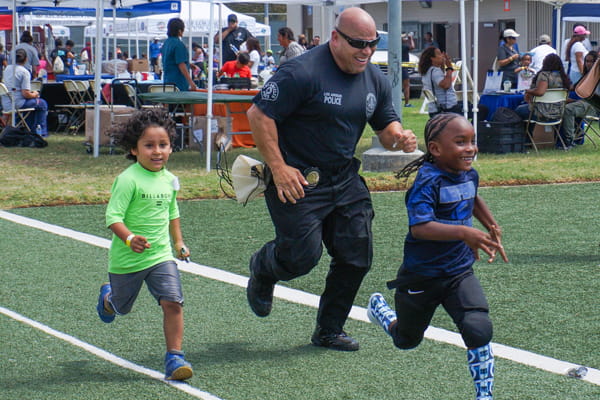 Efforts to mitigate impact of social, economic inequities
Aug 8, 2018
Initiatives nationwide are confronting health inequities at the community level.
Study: 3 in 4 black adults have high blood pressure by their mid-50s
Jul 11, 2018
Black adults are substantially more likely than white adults to develop high blood pressure by age 55, found a study that followed nearly 4,000 people for 30 years.
Aging LGBT seniors a 'major public health issue'
Jun 27, 2018
LGBT people of all ages have experienced health inequalities, but researchers have begun to delve into the consequences of a lifetime of that inequity – and what happens to their health as they grow older.
Efforts underway to increase diversity in the medical field
May 21, 2018
Experts say increasing cultural diversity in the medical profession, cardiology in particular, could help reduce higher rates of cardiovascular disease seen in minority populations.
Investing in community-based entrepreneurs to overcome health disparities
May 17, 2018
Community environments play an important role in health outcomes. People living just 5 miles apart can in some cases have a difference in life expectancy of more than 20 years due to factors such as economic stability, education, societal influences and health care.
Understanding The State of Obesity in America
Sep 5, 2014
The State of Obesity: Better Policies for a Healthier America breaks down the numbers across the country, based on statistics from the Centers for Disease Control and Prevention. Latinos and African-Americans are disproportionately affected.
Guidelines & Scientific Statements
The American Heart Association regularly releases guidelines and scientific statements for preventing and treating heart disease and stroke.
What do these guidelines mean for you? Should you change your medications? Should you see a doctor for treatment? How do you know if you're healthy? You'll find answers here in the Guidelines Resource Center.