American Heart Association
Ohio
Help us ensure everyone in Ohio has the opportunity to live longer, healthier lives.
Cleveland Ends Targeting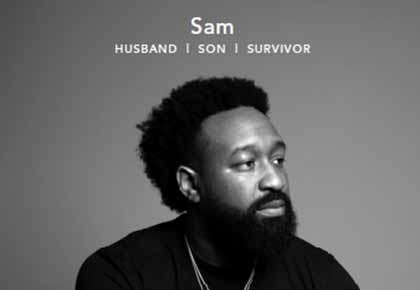 In Cleveland, we are leading the fight against big tobacco's predatory marketing of flavored products. For decades, the industry has targeted communities of color with menthol cigarettes and flavored cigars developed to mask the harsh taste of tobacco, allowing more frequent use and resulting in higher addiction rates.
Fighting Disparities in Healthcare through HBCU Scholar Program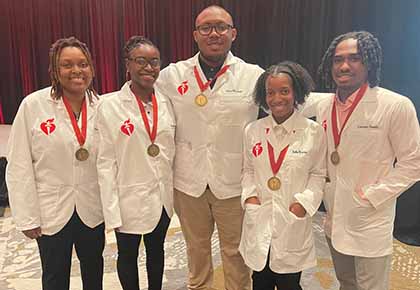 In an effort to address disparities in healthcare, the American Heart Association, with the support of CareSource, sponsored five undergraduate students through the Scholars Program at Historically Black Colleges and Universities.
Franklin County Hypertension Network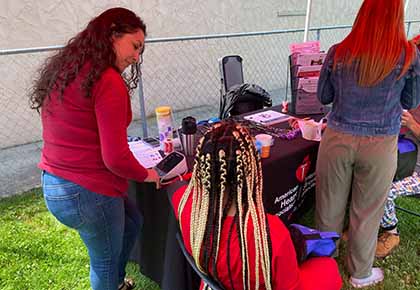 The Central Ohio American Heart Association, in collaboration with Franklin County Public Health, launched the Franklin County Hypertension Network in 2018. Since then, this collective group of over 30 community-based and health care organizations have worked together to address high blood pressure by providing resources and funding in support of evidence-based strategies to improve blood pressure control across the community.
CPR Opioid Response Program Saves lives in Akron
The Northeast Ohio American Heart Association in collaboration with the City of Akron Fire Department and Summit County Public Health has launched a CPR and opioid response program which improves bystander response in the event of an overdose that is often accompanied by cardiac arrest. This program offers bystander CPR training, education, access to CPR equipment and opioid learning to increase the number of trained lifesavers in the community. This is a crucial tool for Akron because the city has been hard-hit by the opioid epidemic.
Learn more about opioid abuse
Heart Champion Leads the Fight
Tonia, a healthy mother of 3, suffered a massive heart attack and had to be resuscitated with CPR five times. After months of hard work, Tonia made a full recovery and even ran the Heart Mini- Marathon 15k in 2022. Now Tonia is a passionate advocate for the American Heart Association and shared her story at the Go Red for Women Experience in May 2023.
Hear Tonia's incredible story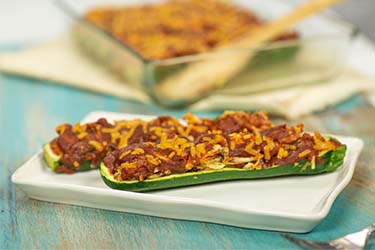 Chicken Zucchini Enchiladas
Try hollowed-out zucchini instead of a tortilla for the base of this delicious enchilada to get in some extra vegetables for dinner tonight. A thick, creamy, and spicy sauce bathes a garlicky, cheesy chicken mixture.
Try our other recipes
Give and GET MATCHED during the Fall Supporter Drive
Your lifesaving gift against heart disease DOUBLES — but only until October 10. Help protect the hearts you love from America's No. 1 killer with a gift today.
The American Heart Association is committed to driving equitable health impact in Ohio through five key priority areas: women, readiness, tobacco and vaping, patients, and healthy living. Equity is always at the center of our work, and it will continue to guide all that we do.
Through our focus on these key impact areas, and with collaboration among local organizations, sponsors, businesses, and others that serve the community, we are working to improve the health and well-being of Ohio citizens while saving and improving countless lives.
Throughout the state of Ohio, we've seen our community impact work grow, including efforts around creating avenues for greater access to care, expanding healthy food access and education, building a network of first responders through CPR kits in schools, supporting blood pressure screenings and education, and educating on the dangers of tobacco and vaping.
People are counting on us as never before. We at the American Heart Association, along with our supporters, will drive change, and we will be relentless. Thank you for your continued support.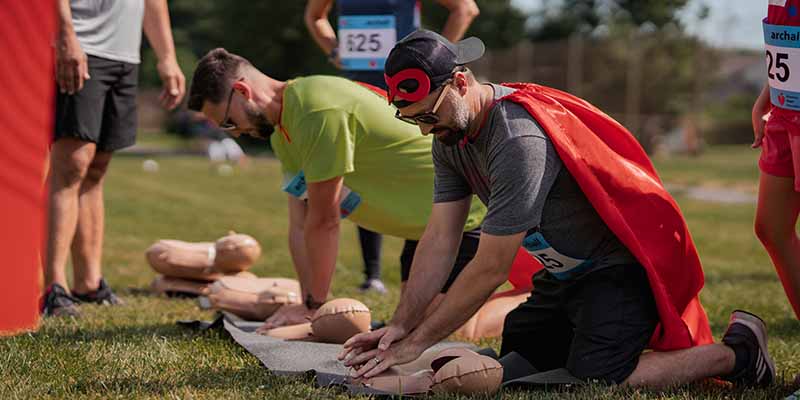 For more than 40 years, Advocacy has had a mission-critical role in the American Heart Association's work. Our legislative and regulatory priorities help to mitigate risk factors and protect survivors in communities across the country. We support the enactment of evidence-based public policies that lead to longer, healthier lives.
Public policy advocacy is an essential strategy used by the Association to affect necessary and sustainable policy, system and environmental changes that help Ohio citizens build healthier lives free of cardiovascular disease and stroke.
Our efforts in Ohio and its communities are focused on the following policy areas: Tobacco and Vaping, Access to Care, Medicaid Expansion, and Hypertension Prevention and Control.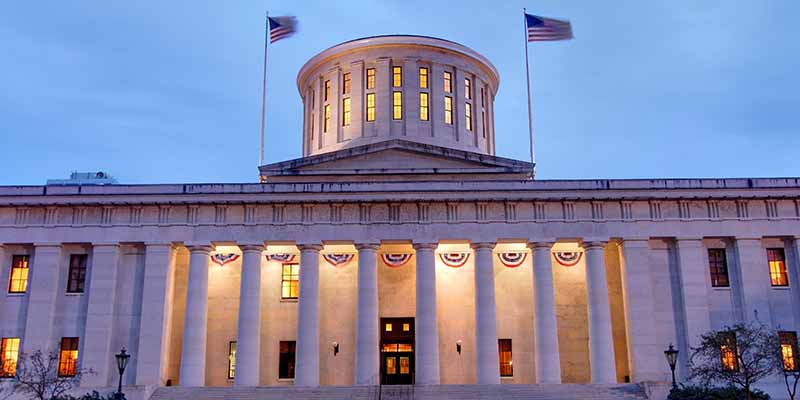 Board Chair
Kevin Jones
Community Volunteer
Board President
Evie Alessandrini, MD
Cincinnati Children's Hospital Medical Center
Leadership Development Chair
Tim Steigerwald
Messer Construction
Members
Costa Andreou, MD
The Christ Hospital Health Network
Gary Blank
St. Elizabeth healthcare
Steve Berke
Community Volunteer
Mark Carter
Cintas Corporation
Sue Erhart
Great American Insurance Group
Terri Hanlon-Bremer
TriHealth
Beverly A Grant
Community Volunteer
Deborah Hayes
The Christ Hospital Health Network
Michelle Hudgens
Cincinnati Children's Hospital Medical Center
Nadine Kasparian, PhD
Cincinnati Childrens Hospital medical Center
Colleen Lindholz
Kroger Health
JoAnne Noyes
Noyes Knee Institute
Sam Privitera
Atricure
Sakthivel Sadayappan, PhD
University of Cincinnati College of Medicine
Creighton Wright, MD
Community Volunteer
Mike Uhl
Deloitte
Midwest Board Members
Delores Hargrove-Young
d.e. Foxx & Associates
John Mongelluzzo
Calfee, Halter & Griswold LLP
Board Chair
Rob Durham
HKM Direct Marketing Communications
Board President, Healthy Kids Meals Physician Champion
Janine Arruda, MD, FAAP
University Hospitals Rainbow Babies & Children's Hospital
Immediate Past Board Chair
Nick Liberatore, MBA
Parker Hannifin, Aerospace Group
Immediate Past Board President
K. Kelly Hancock, DNP, RN, NE-BC, FAAN
Cleveland Clinic
Vice Chair, Ohio Advocacy Coordinating Committee, Honorary Lifetime Member
Fred DeGrandis, JD
NorthCoast Healthcare LLC
Leadership Development Co-Chair
Lee Ann Howard
Howard & O'Brien Associates
Leadership Development Co-Chair
Giving Societies Ambassador
Thomas Hablitzel
The Sherwin-Williams Company
Young Professionals Board Chair
Cory Cottrill

Midwest Region Board Liaison, Healthy Kids Meals, Physician Champion
Bradley Marino, MD, MPP, MSCE, MBA
Cleveland Clinic Children's
Anti-Tobacco Physician Champion
Charles Modlin, MD, MBA
The MetroHealth System
National Marketing Communications Committee
Sam Prewitt
Radio One
Executive Director
Valerie Hillow Gates
Members
Lindsay Domingo
Swagelok
Lorraine Dodero
The Sam J. Frankino Foundation & The Corinne L. Dodero Foundation for Arts & Sciences
Jim Farley
The J.P. Farley Corporation
Thomas Ferkovic, RPM, MS
Medic Management Group
Neal Grode
UnitedHealthcare
Jeremy Halford
GrafTech International
Domonic Hopson, MPH, FACHE
Neighborhood Family Practice
Carrie Jankowski, MBA
Allen Hospital, Mercy Health
Claude Jones, DO
Care Alliance Health Center
Meera Kondapaneni, MD, FACC, FSCAI
The MetroHealth System
Michael Loeffler
Delta Dental of Ohio
Frances Mills, ABD, MA
Cleveland Department of Public Health
Phyllis Nsiah-Kumi, MD, MPH
US Military Entrance Processing Command
Theresa Polachek, APR
Federal Reserve Bank of Cleveland
Monique Robinson, MD, PHD, FACC, FHFSA
University Hospitals Harrington Heart & Vascular Institute
Mouris Saghir, PhD
Quest Diagnostics
Beth Sak
The Sherwin-Williams Company
Rob Schimmelpfennig
HAVE, Inc.
Mehdi Shishehbor, DO, MPH, PhD
University Hospitals Harrington Heart & Vascular Institute
Anthony Siracusa
STERIS
George Sullivan
Equity Trust Company
Greg Teed
Vitamix
Midwest Board Members
Bradley Marino, MD, MPP, MSCE, MBA
Cleveland Clinic Children's
Cathy O'Malley Kearney, JD
KeyBank
Board Chair
Devray Kirkland
Cardinal Health
Board President
Laura Gravelin, MD, FHRS
Mount Carmel Heart & Vascular Specialists
President-Elect
Joshua J. Joseph, MD, MPH, FAHA, ASCI
The Ohio State University Wexner Medical Center
Leadership Development Chair
Angelo Mazzocco
Avaap
Members
Jenny Barnes
Quantum Health
Donald Beckman
Fifth Third Commercial Bank
Chris Boynton
Battelle
Rob Cercek
OhioHealth Riverside Methodist Hospital
Lamont Clay, MD
OhioHealth Pickerington Methodist Hospital
Mark Conselyea
The Ohio State University
Ursula Cottone
Huntington Bank
Vidu Garg, MD
Nationwide Children's Hospital
Peter George, MD, MBA
OhioHealth
Catherine Krawczeski, MD
Nationwide Children's Hospital
Linda Lynch
Greif Inc.
Joe Mazzola
Franklin County Public Health
Nahush Mokadam, MD
The Ohio State Wexner Medical Center
Michael J Moran
Mount Carmel Health System
Tim Schiffer
Grange Insurance
Frank Willson
AEP
Midwest Board President
William (B.J.) Hicks II, MD
OhioHealth Riverside Methodist Hospital
Board Chair
Kimberly Rex, MHA
Wright State Physicians
Board President
Clintoria Williams, Ph.D.
Wright State University
Chair-Elect
Matthew Wendel
Shook Construction
Members
Beth Blank
Premier Health
Tonya Casey
Premier Health
Kim Freeman, MPH, MCHES
Public Health – Dayton & Montgomery County
Katy Jacomet
USI
Jessica Jones
Universal One Credit Union
Alina Joseph
Kettering Health
Capt. Sarah Marshall
City of Dayton Fire Department
Jay Nigro
Liftoff Entertainment
Martina Poet
Messer Construction
John Theobald
Day-Air Credit Union
Marquita Turner
Premier Health
Trustees
Dr. Harvey Hahn
Kettering Health
Michelle Lovely
The Dayton Foundation
Lawrence Prochaska, PhD
Wright State University (retired)
Dr. Vijai Tivakaran
Kettering Health
Board Chair
Sandra Reid
The Davey Tree Expert Company
Board President
Dr. David Custodio
Summa Health System
President-Elect
Brian Adams
UH Portage Medical Center
Past Board Chair
Christopher Richardson
CHC Addiction
Past Board President
Dr. Justin Dunn
Summa Health
Members
Andre Campbell
United Way Summit County
Dr. Christina Dacsenzo, PharmD, RPh
Family Drug & Village Pharmacies
Beka Eisenbarth
H-P Products
Gregory Ensley
Farmers Bank
Dr. Ellen Glickman
Kent State University
Amador Gonzalez
Hasenstab Architects
Zach Goodson
Dominion Energy Ohio
Dr. Anjan Gupta
University Hospitals Portage County
Jim Hewitt
GPD Group
Jim LaRocca
Westfield Bank
Dr. Nicolette Powe
Youngstown State University
Tamiyka Rose
City of Akron
Joseph Salman
First National Bank
Lorrie Shaffer
Huntington Bank
Marlene Toot
Community Volunteer
Trustees
Cynthia Annen
Aultman
Rachel Barber
VEC

David Blasko
HBK
Barb Frustaci
Cleveland Clinic Mercy Hospital
Dr. Jeff Hallam
Kent State University
Dr. Nancy Landgraff
Youngstown State University
Buffy Phillips
Community Volunteer
Carol Risaliti
Beacon Pharmacy
Jody Victor
MarkerMan
Jody Wolf
Community Volunteer
Board Chair
Vincent DiPofi
SSOE Group
Board President
Dr. Syed Zaidi
ProMedica Vascular Neurology
Members
Gregory Braylock
ProMedica
Beth Courtright
Encompass Health
Dr. Brian Dolsey
ProMedica
Shawnterra Glasglow
Health Partners of Western Ohio
Emma Helvey
Mosser Construction
Shannon Jones
Lucas County Health Dept
Peggy Lucio
Encompass Health
Scott Osborn
Whirlpool Corporation
Tina Rochowiak
Heidtman Steel
Juli Seiwert
William Vaughan Company
Rhonda Young
First Solar
Contact Us
Cincinnati, Ohio
9820 Kenwood Rd, Ste. 104
Blue Ash, OH 45242

(513) 699-4220
Cleveland, Ohio
375 E. 9th Street, Suite 600
Cleveland, OH 44114
Phone: (216) 791-7500
Columbus, Ohio
1650 Lake Shore Dr, Suite 350
Columbus, OH 43204
Phone: (614) 848-6676
Dayton, Ohio
1313 W. Dorothy Lane
Kettering, OH 45409
Phone: (937) 401-4860
Northeast Ohio
1575 Corporate Woods Parkway, Suite 150
Uniontown, OH 44685
Phone: (330) 396-5800
Toledo, Ohio
MAIL ONLY: 1650 Lake Shore Dr, Suite 350
Columbus, OH 43204
Phone: (419) 740-6180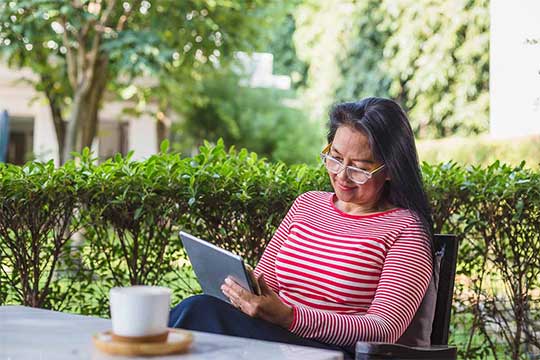 Heart and Stroke News
Find science-based stories about heart and brain health and inspiring survivor profiles from American Heart Association News.