---
Exposure to metals may increase heart failure risk among American Indians
By Laura Williamson, American Heart Association News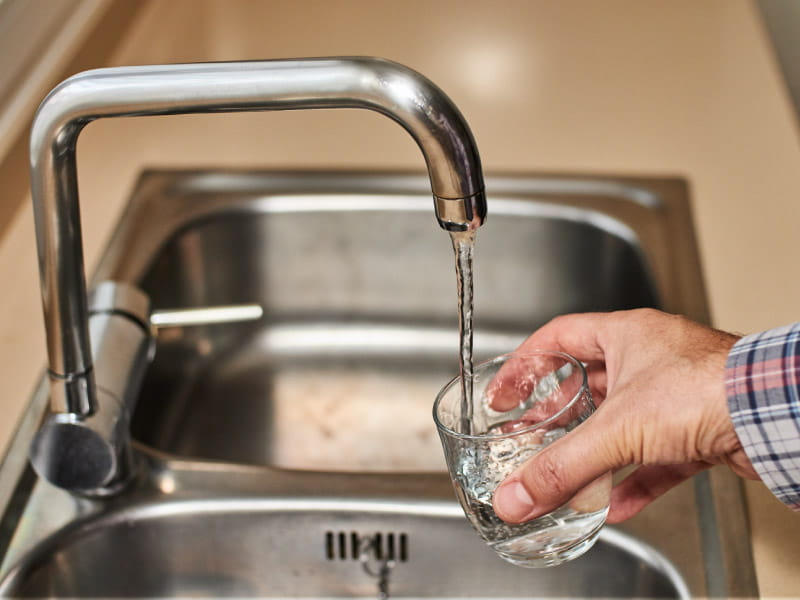 Exposure to metals in the environment may increase the risk for heart failure among American Indians, a group disproportionately affected by heart disease, new research suggests.
The study found American Indians with higher levels of several metals in their urine were at higher risk for heart failure than those with lower levels. The analysis is part of the Strong Heart Study, the largest study of cardiovascular disease and its risk factors in American Indians.
"The good thing is that these exposures are preventable," said lead researcher Dr. Irene Martinez-Morata, a doctoral candidate in the department of environmental health sciences at Columbia University's Mailman School of Public Health in New York City.
Chronic exposure to environmental metals is a known risk factor for cardiovascular disease, but little is understood about how these exposures affect the risk for heart failure, a condition that occurs when the heart isn't pumping as well as it should. American Indians have historically been exposed to high levels of environmental metals, which often contaminate the areas in which they live.
Abandoned mines in the southwestern U.S., where many tribal reservations are located, have contaminated the drinking water and soil in which tribes grow their food, Martinez-Morata said. Air pollution and high rates of smoking also contribute to exposures.
The new study included 2,706 American Indian adults who were 56 years old on average and living in Arizona, Oklahoma, North Dakota and South Dakota. The researchers looked at the participants' risk for heart failure and the link to levels of essential and nonessential metals found in urine.
"Essential metals are naturally present in food as these metals have essential functions in the body," Martinez-Morata said. But high levels can be harmful. "Excess exposure to essential metals usually comes from contamination of the air and water as a result of industrial mining or other activities. Natural foods are mostly not a source of excess exposure."
Nonessential metals, meanwhile, have no function in the body and are harmful at any level.
Researchers measured exposures to the essential metals zinc, an element so common it is found in all foods and in air, soil and water; selenium, found in food, soil and air, especially in the western U.S.; and molybdenum, found in food and in the air near industries such as mining.
They also measured the nonessential metals inorganic arsenic, found in drinking water and food, such as rice; cadmium, found in tobacco smoke, plants that grow in contaminated soil and animals that people eat; and tungsten, found in contaminated soil and drinking water. The study did not investigate how or where people were exposed to the metals.
Levels of urinary metals were measured at the beginning of the study, between 1989 and 1991. By 2019, 477 participants had developed heart failure. They also had the highest levels of metals in their urine. Overall, higher levels of urinary cadmium, molybdenum and zinc were most associated with a higher risk for heart failure.
The strongest links to heart failure were among participants with an ejection fraction – the percentage of blood the heart can pump with each beat – of less than 50% and higher levels of urinary molybdenum or zinc.
"Uncovering the role of metal exposures on the development of heart failure may offer new opportunities for early prevention at the individual and community levels," Martinez-Morata said.
The findings were presented this week at the American Heart Association's Scientific Sessions conference in Philadelphia and are considered preliminary until full results are published in a peer-reviewed journal.
While much research has focused on lifestyle behaviors that contribute to cardiovascular risk, such as poor eating habits, weight gain and physical inactivity, these findings highlight the effect involuntary exposures can have on heart health, said Dr. Aruni Bhatnagar, chief of the division of environmental medicine at the University of Louisville School of Medicine in Kentucky.
"We've increasingly come to realize there are environmental exposures that may contribute to cardiovascular risks," he said.
Bhatnagar, who was not involved in the study, co-authored an AHA scientific statement published earlier this year about the link between exposure to metals in the environment and an increased risk for cardiovascular disease.
Filtering drinking water and not smoking are steps individuals can take to reduce exposures, Bhatnagar said. "But these issues need to be addressed societally."
Find more news from Scientific Sessions.
---