---
Día de los Muertos celebrates the life of the deceased while easing the grief of the living
By Lourdes Medrano, American Heart Association News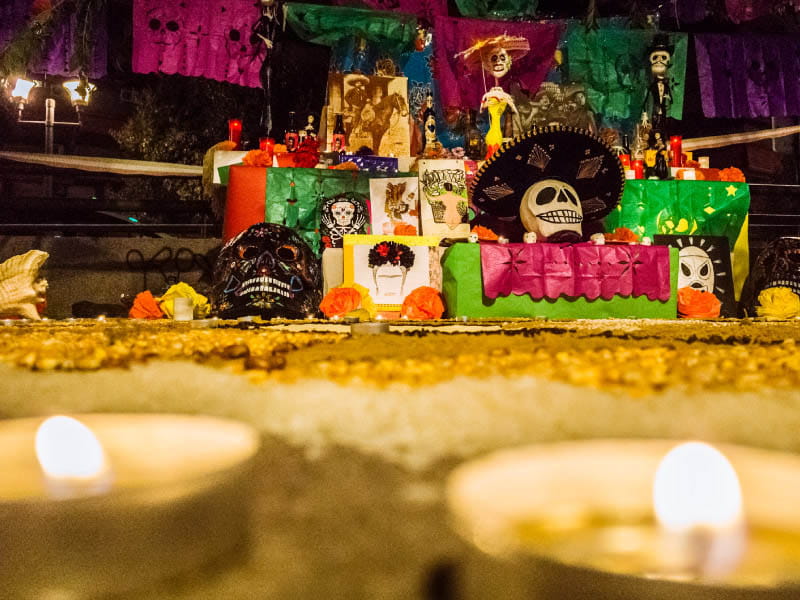 When his father died about two decades ago, Dr. Mathew Sandoval built a colorful altar in his honor and decorated it with flowers, candles and personal items. The altar, part of the ancient Día de los Muertos tradition, helped the then-21-year-old cope with grief.
"Essentially, it gave me tools with which to deal with this loss," said Sandoval, a cultural scholar in Arizona. "It was very impactful."
The Mexican holiday of Día de los Muertos, or Day of the Dead, is a time for people to remember those who have departed. Each Nov. 1-2, the holiday celebrates their lives with ofrendas, or altars, comical skeletons, music, dance and plenty of sweets and food. And although the tradition is filled with joy, it also comes with the mental anguish of confronting death.
"That's the duality of Día de los Muertos," said Sandoval, who teaches at Barrett, The Honors College at Arizona State University in Phoenix. "That's what makes some people hesitant about it or makes people feel like it might be morbid, because simultaneously, you have death and life situated right next to each other. You have grief situated right next to laughter; you have sadness situated right next to joy. We're not used to those things being so close together – it's either sad or it's joyful."
Día de los Muertos celebrations have become omnipresent in mass media in the United States as Hispanic and Latino communities have grown, Sandoval said. More than half of the nearly 64 million Hispanic people in the U.S. are of Mexican heritage, according to 2022 census data.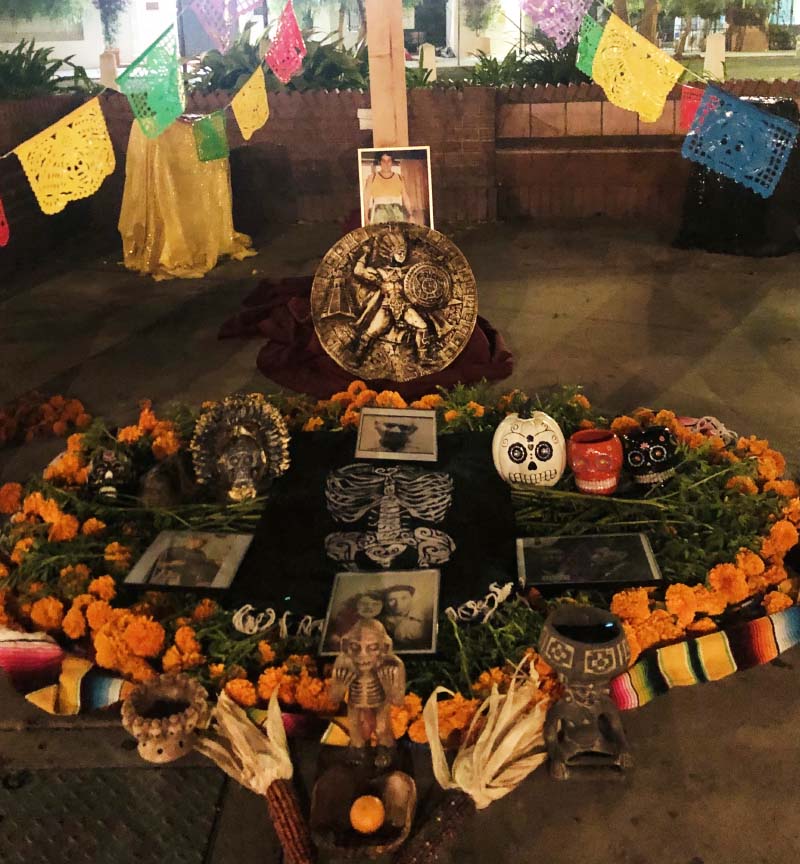 Michelle Saenz, a mental health clinician at Texas Tech University Health Sciences Center in Lubbock, said cultural traditions like Día de los Muertos can help anyone, regardless of race or ethnicity, with the grieving process after the death of a loved one.
"Sometimes people are not taught a healthy way of grieving, so they grieve the best way they can," she said. "When other family members or other people see that, they're not sure how to help."
Grief can have various health implications. Research has linked grief to disrupted sleep, heart issues, and changes in the immune system and blood pressure.
Día de los Muertos is not meant to replace grief, Saenz said. Rather, it can offer a healthy way "to express your feelings and let other people know it's OK to still be sad and upset, to cry and still be happy for those memories of people who have passed on."
The death of a loved one can elicit overwhelming feelings of loss, particularly for children who might not understand the concept of death and may be confused when first exposed to Día de los Muertos, Saenz said. When explaining the celebration, it's a good idea to use concrete language that is age-appropriate. Adults, for example, should say the holiday remembers people who have died instead of phrasing it as people who are no longer with us, she said.
"We want to make sure to reassure and comfort them, identify their fears and misconceptions, and just really normalize the grieving process and the emotions that come with it," Saenz said.
The celebration also is an opportunity to ease fears about death for adults, she said. "It's just that part of life that we're all going to have to go through, and the more we talk about it, the more we normalize it, the more we take that fear away from people."
In Mexico, where the celebration is deeply rooted in pre-Hispanic rituals among Indigenous people fused with Christian customs after the arrival of Spaniards, Día de los Muertos is part of childhood. Mexicans "have a strong tradition that develops from a very early age," said Sandoval, who has done extensive research on the celebration. During the festivities, children munch on candy skulls that are often adorned with their names.
Children learn that death is a part of life, he said. "It's not something that (adults) shield kids from. It's something that they kind of invite them into thinking about, that there's a broader sense of life."
Although grief is a major component of Día de los Muertos, Sandoval said, celebrating it gives people a chance to revisit happier times with the departed. Some traditional Indigenous societies believe that the spirits of the dead return during the celebration to interact with the living in some form, he said. "Not everybody believes that, but at the very least, it's an opportunity to remember those who we've loved."
People gather around altars or at gravesites to share memorable – even funny – stories about those who have died. It may be sad in an existential sense because relatives and friends are gone, Sandoval said, but it's joyful because the deceased are being remembered for traits people loved about them.
Saenz said there is no right or wrong way to celebrate Día de los Muertos, which also is celebrated in other Latin American countries. Someone who is grieving can turn to a local community celebration for support, she said.
"You don't have to have an altar like other people have in their homes," Saenz said. "You should do what is best for you in your healing process."
---