---
More physical activity may help cut racial disparities in heart health, report says
By American Heart Association News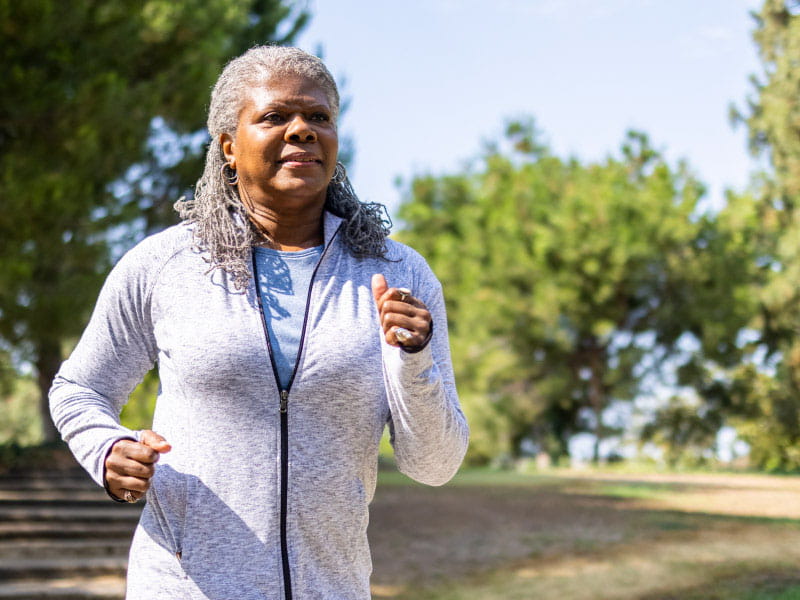 Increasing physical activity levels, especially among people at higher risk for cardiovascular disease, can greatly improve heart health and could help reduce racial disparities in heart disease, according to a new science report.
The scientific statement from the American Heart Association, published Wednesday in the journal Circulation, highlights the need to remove barriers to physical activity among groups at higher risk for cardiovascular disease, including adults who are older, female, Black, have depression, disabilities or lower socioeconomic status, or live in rural areas.
Physical activity levels are often lower in these groups and increasing levels could help lower cardiovascular risks, the report found. It looked at individual and community-level physical activity and provided suggestions for how to increase it.
"Helping everybody improve their heart health is important," statement writing committee chair Gerald J. Jerome said in a news release. Jerome is a professor in the department of kinesiology at Towson University in Maryland.
"We know regular physical activity is a key component of optimal heart health," he said. "These findings provide an opportunity to focus our efforts on physical activity programs in places where people need them the most."
Fewer than 1 in 4 U.S. adults meet federal guidelines for physical activity levels. These guidelines call for adults to get at least 150 minutes of moderate-intensity physical activity each week – achievable with activities as simple as a 20-minute daily walk.
The statement offers suggestions for how to increase physical activity in communities that need it most. For example, it recommends seeking community input, engagement and leadership when developing strategies to remove barriers such as cost, lack of access or time. It emphasizes the need to engage community members in the design of programs to increase participation and ensure cultural appropriateness. And it addresses the need for a team approach that includes input from health care professionals.
"Unfortunately, many groups that have a higher risk of developing heart disease also on average report lower amounts of physical activity," Jerome said. "There is good news since some programs are focused on collaborating with communities to increase physical activity levels among high-risk groups."
But Jerome noted that more needs to be done. "More research funding is needed to support communities and researchers working together to develop engaging and sustainable ways that help residents increase their physical activity levels," he said. "Lawmakers should expand coverage for preventive care and support, such as assessment and programs that promote physical activity in the clinical setting."
---