---
Las alergias y la salud del corazón, con consejos para perdurar la temporada de polen en medio de los temores del coronavirus
Por American Heart Association News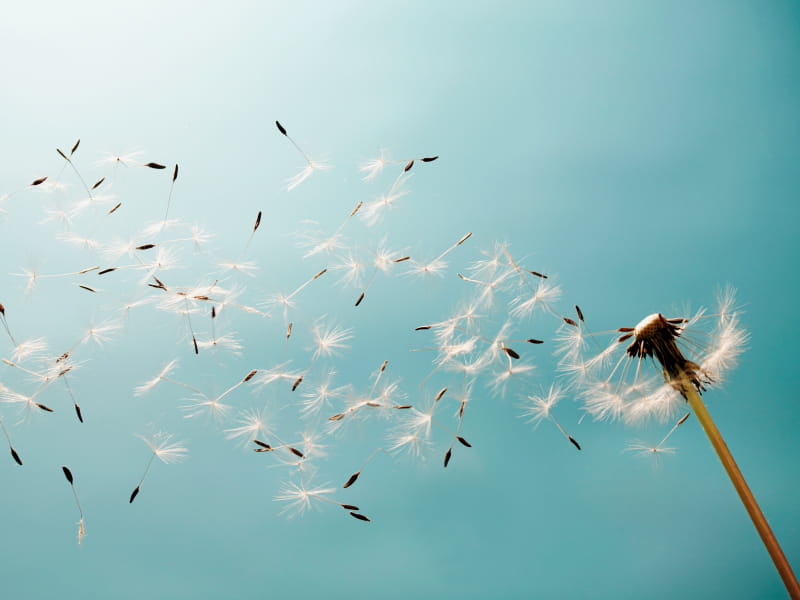 La primavera trae temperaturas cálidas, flores y, para millones de estadounidenses, la llegada de la temporada de las alergias. También coincide este año con la llegada de COVID-19, que podría hacer que las personas alérgicas sean conscientes de cada estornudo y resfriado.
Pero hay diferencias clave en los síntomas. Las alergias estacionales pueden causar estornudos, secreción nasal, picazón en los ojos y tos. Sin embargo, a diferencia de las alergias, el coronavirus causa fiebre, con otros síntomas que incluyen tos y falta de aliento.
Al buscar alivio, las personas que sufren de alergias, y que también se preocupan por las enfermedades del corazón o la presión alta, deben tener cuidado especial al tomar descongestionantes sin receta que elevan la presión arterial. Estos también son estimulantes, lo cual puede aumentar el ritmo cardíaco.
Sin embargo, determinar el alcance de la conexión directa entre las alergias y la salud del corazón, es un tema que requiere mayor investigación. Cuando vemos estos dos estudios podemos observar ejemplos de conclusiones diferentes.
Un estudio de 2016 publicado en el American Journal of Epidemiology examinó la relación entre las concentraciones de alergenos en el aire y las visitas a la sala de emergencias por motivo de ataque del corazón, en Ontario, Canadá, para el período de 2004-2011. El estudio encontró que el riesgo de tener un ataque del corazón era un 5.5% mayor en días con los niveles más altos de polen, comparados con los días con los menores niveles. El riesgo de padecer ataques de corazón fue mayor en mayo y junio, cuando es más común el polen de árboles y pastos.
"Parece haber una relación entre las alergias de temporada y la salud cardiovascular", dijo el Dr. Laurence Sperling, Profesor Katz de Cardiología Preventiva en la Facultad de Medicina de Emory University en Atlanta. "Esta es un área que necesitamos investigar más".
Los resultados resaltan un contraste con lo encontrado en otro estudio de 2016 publicado en los Annals of Allergy, Asthma and Immunology, con el cual se encontró que pacientes con rinitis diagnosticada por médico (fiebre del heno), tuvieron un riesgo significativamente menor para ataques del corazón comparados con los pacientes sin esa alergia. Ese estudio revisó a pacientes de Kaiser Permanente del Sur de California, para el período de 1999-2012.
"En varios estudios se ha mostrado que otras condiciones de alergia, tales como asma, llevan un riesgo más elevado de enfermedades cardiovasculares. En ese sentido, nos sorprendimos un poco acerca de esta relación", dijo la Dra. Angelina Crans Yoon, autora principal del estudio. "Francamente, pensamos que sería lo opuesto".
Crans Yoon, alergista e inmunóloga, dijo que, de todos modos, era más probable que los pacientes tuvieran alta presión sanguínea aun en vista de la menor probabilidad de padecer un ataque del corazón. "Se realizaron un par de estudios desde ese entonces que muestran una relación similar", agregó.
Uno de los motivos posibles de lo encontrado en su estudio, dijo, fue que los pacientes con alergias al polen visitan al médico más seguido, lo cual podría ocasionar más mediciones de presión sanguínea. A su vez, eso podría ocasionar que a esos pacientes se les recetaran medicamentos para reducirla.
Al igual que Sperling, Crans Yoon dijo que se requieren más investigaciones en general para este tema. Los riesgos para contraer enfermedades del corazón se desarrollan con el tiempo, por lo que hasta los estudios que siguen a pacientes por más de una década podrían no captar un panorama completo.
Sus consejos para sus pacientes no han cambiado.
"No se trata de sufrir con las alergias para hacerse el fuerte, ni nada por el estilo", dijo Crans Yoon, de Dignity Health Medical Foundation, en Davis, California.
"Esforzarse para reducir los factores de riesgo de enfermedades cardiovasculares, o sea, comer saludablemente, hacer ejercicio y dormir lo suficiente, todas esas cosas que son importantes para la salud en general, sigue siendo importante tenga alergias o no", indicó la doctora.
Estos son otros consejos generales para quienes sufren de alergias:
– Mantenga cerradas las puertas y ventanas y active el aire acondicionado durante la temporada de polen.
– Cámbiese de ropa y tome una ducha después de estar en exteriores.
– Los antihistamínicos pueden ayudar a despejar la congestión y son menos peligrosos para el corazón que los descongestionantes.
"Personas con la presión sanguínea alta, o con cardiopatías conocidas, deben tener cuidado con los descongestionantes o evitarlos", dijo Sperling. "Siempre es buena idea consular a su médico antes de tomar un medicamento sin receta para alergias de temporada".
Hablar con un médico o alergista también puede ayudar a las personas a detectar lo que dispara sus alergias, dijo Crans Yoon, lo cual puede ayudar a quienes padecen de estas a reducir su exposición y anticipar el momento para tomarse un medicamento.
Si cree que tiene algo más que alergias, comuníquese con su médico y siga las pautas de los Centros para el Control y la Prevención de Enfermedades sobre qué hacer si sospecha que ha estado o ha estado expuesto al COVID-19.
Nota del editor: Debido a los eventos en rápida evolución que rodean el coronavirus, los hechos y consejos presentados en esta historia pueden haber cambiado desde su publicación. Visite Heart.org para obtener la información más reciente y consulte con los Centros para el Control y la Prevención de Enfermedades y los funcionarios de salud locales para obtener la orientación más reciente.
Si tiene una pregunta o un comentario sobre este artículo, por favor mande un correo electrónico a [email protected].
---