---
Just 1 in 4 Medicare recipients participate in cardiac rehab
By American Heart Association News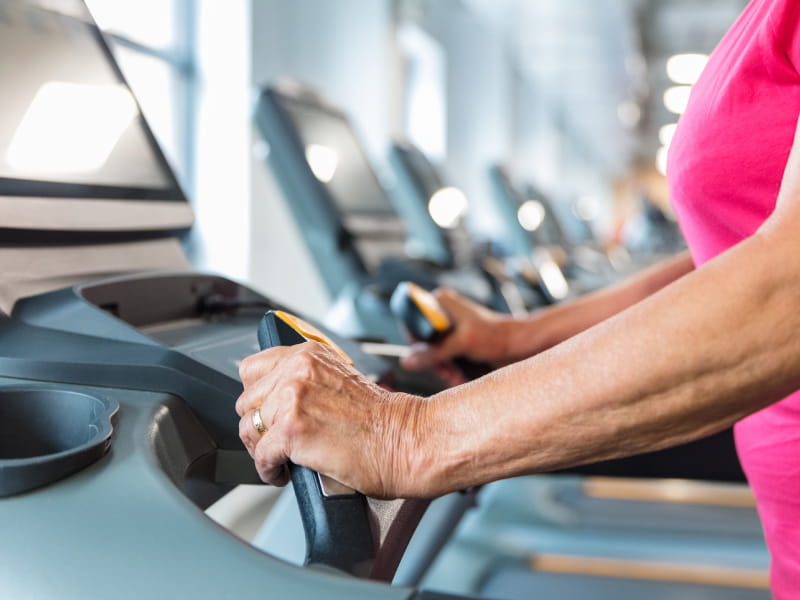 Too few Medicare recipients take part in cardiac rehabilitation despite the services being available to them, according to new research that showed women, the elderly and minorities are most likely to miss out.
"Cardiac rehabilitation has strong evidence demonstrating its lifesaving and life-enhancing benefits, and Medicare Part B provides coverage for the program," lead study author Matthew D. Ritchey said in a news release. He is a researcher at the Centers for Disease Control and Prevention's Division for Heart Disease and Stroke Prevention. "The low participation and completion rates observed translate to upwards of 7 million missed opportunities in this study."
About 1.3 million U.S. adults with heart disease may qualify for outpatient cardiac rehabilitation each year, which improves health outcomes among people who have had heart failure, heart attacks or undergone coronary artery bypass surgery.
The study, published Tuesday in the journal Circulation: Cardiovascular Quality and Outcomes, identified populations with the lowest participation rates.
Of more than 366,000 people covered by Medicare who could have received outpatient cardiac rehabilitation in 2016, only about 25% took advantage of it. Among those who did, about 24% began the program within 21 days of the acute cardiac event or surgery and 27% completed the full course.
Older adults, along with women and non-whites, were most vulnerable to insufficient rehabilitation. Only about 10% of patients 85 and older participated, compared to about 32% of those 65 to 74. Participation was lower among women than men – about 19% and 29%, respectively. Participation rates were 16% for Asians, 24% for black adults and 13% for Hispanics.
"Improving awareness of the value of cardiac rehabilitation, increasing referral of eligible patients and reducing system and patient barriers to participation are all critical steps in improving the referral, enrollment and participation rates," Ritchey said.
The federal Agency for Healthcare Research and Quality recently launched the TAKEheart initiative to create automatic referrals coordinated with patient care to help boost participation and retention in hundreds of hospitals, he said.
The new study was limited in that it lacked information on referral rates. The authors also were unable to acquire other details that may have affected the findings, like the availability of cardiac rehabilitation programs in certain communities.
In 2019, the American Heart Association issued a joint scientific statement with the American Association for Cardiovascular and Pulmonary Rehabilitation and the American College of Cardiology detailing the need for and benefits of home-based cardiac rehabilitation programs to improve patient access and health outcomes.
If you have questions or comments about this story, please email [email protected].
---