---
CEO remembers Bernard Tyson for leaving health care 'better than he found it'
By American Heart Association News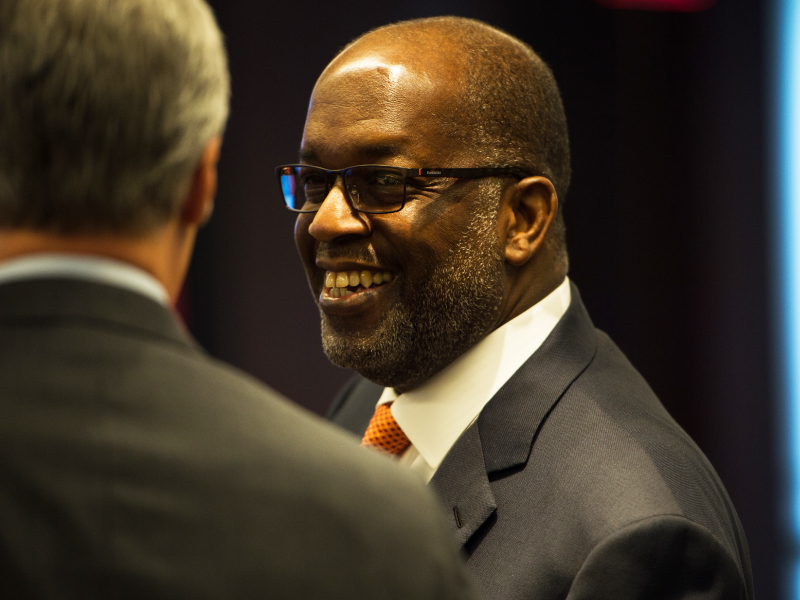 PHILADELPHIA – Bernard J. Tyson, a longtime supporter of the American Heart Association who helped shape the organization as a member of its board of directors and co-founder of the CEO Roundtable, was remembered Sunday for his devotion to improving the health and well-being of all Americans.
Tyson, the chairman and CEO of Kaiser Permanente, died in his sleep the previous Sunday. He was 60.
"Through his words, actions and the way he made people feel, he left the world of health care – and the world at large – better than he found it," AHA CEO Nancy Brown said.
Brown gave an emotional tribute during the Presidential Session of Scientific Sessions, the organization's flagship conference.
Tyson worked for Kaiser Permanente for more than 30 years, rising from an entry-level job to the top spot. In 2006, he suffered a heart attack and heart failure, and underwent open-heart surgery.
He joined the Kaiser Permanente Northern California Heart Walk team at the Oakland Heart Walk later that year and soon became devoted to the AHA. He was the first regional Greater Bay Area Heart Walk chair in 2007-2008, then joined the national board in 2010.
Soon after participating in his first local Heart Walk, Tyson and Brown met for the first time. At the time, both were chief operating officers of their organizations. They soon discovered how much they had in common: both raised in loving, middle-class families; both having spent three decades working their way up their organization; both sharing similar views on the best way to improve health care. Within a few years, both become CEOs.
"The parallel nature of Bernard's life and mine made our relationship unique," Brown said. "We shared many challenges and often pursued similar solutions. I learned from watching him and from talking to him."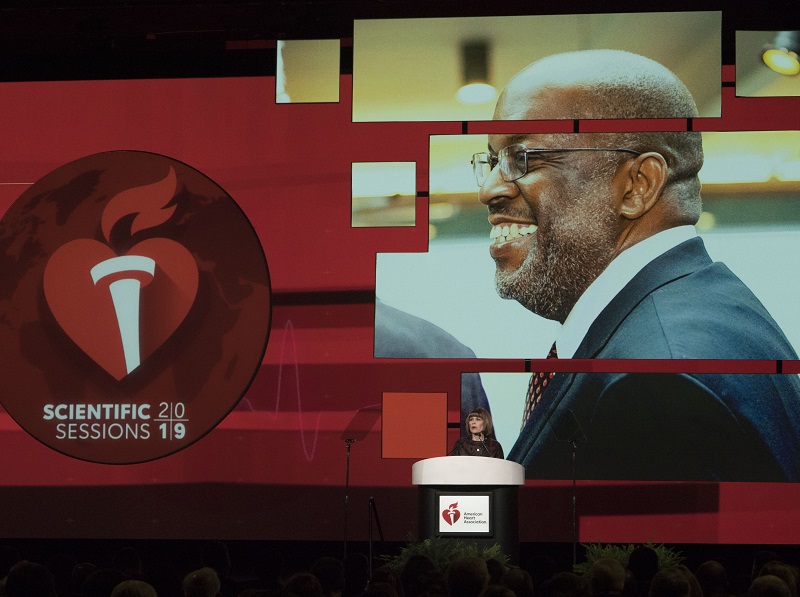 They were more friends than colleagues. For instance, earlier this year, as Tyson prepared for a mental health panel alongside Prince William at the World Economic Forum in Davos, Switzerland, Brown described helping Tyson and his wife, Denise Bradley-Tyson, as they "fussed over everything from what he would wear to learning how to address the prince."
Brown shared that anecdote to convey an important part of Tyson's charm and success – the humility to never put himself above others.
Another example of how grounded he remained came just a few weeks ago.
Tyson left an AHA board meeting in the Dallas area to return to the Bay Area for a dinner with NBA commissioner Adam Silver and members of the Golden State Warriors, including superstar Stephen Curry. Tyson knew Curry and others well through Kaiser's partnership with the Warriors.
"Still, as someone who grew up in the Bay Area rooting for the Warriors, Bernard couldn't contain his excitement every time he was with Curry," Brown said. "I like to think that Curry was as excited to be with Bernard."
Tyson was a passionate advocate for affordable, equitable health care coverage. His efforts earned him spots on many "most influential" lists, sometimes appearing second only to Presidents Obama and Trump.
"Yet Bernard didn't limit himself to health care," Brown said. "He lent his powerful, eloquent voice to address everything he considered unjust – including racism, gun violence, poverty and homelessness. He did this simply because the people at the root of those issues needed him."
When Tyson was young, his mom struggled with diabetes, spending many days and nights in the hospital. He spent so much time by her bedside that he aspired to one day run a hospital. He ended up getting his first job in health care at the hospital where his mom often was treated.
While Tyson's mom influenced his career choice, his dad's wisdom guided him along the way.
"Bernard's father was a carpenter and part-time minister who hand-built the family home," Brown said. "He also emphasized to young Bernard that the way you improve yourself is by improving the world. Two years ago, Bernard was named to 'Time' magazine's list of 100 most influential people. At a banquet for all honorees, Bernard was asked to make a toast. He shared several anecdotes about his dad, thus conveying the man's wisdom to all the distinguished people in that ballroom."
Tyson is survived by his wife and three sons: Bernard J. Tyson Jr., Alexander and Charles. The family has requested that donations in his memory be made to the Bernard J. Tyson Fund for Equitable Health and Well-Being, which has been established by the AHA to carry on his legacy.
A memorial service for family and friends is being held Monday in San Francisco.
Find more news from Scientific Sessions.
If you have questions or comments about this story, please email [email protected].
---