---
Panel of African-American medical leaders discuss importance of equity in health care
By American Heart Association News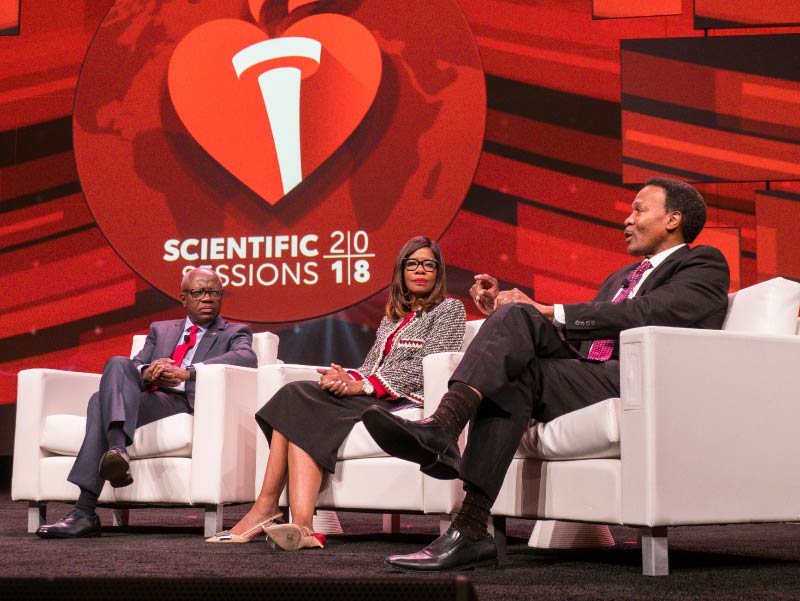 Making sure underserved people can access quality, affordable health care was the focus of a unique panel discussion featuring African-American doctors who lead five major medical organizations.
"As a cardiologist, I recognize that only 20 percent of what I do can be impacted by my training," American Heart Association President Dr. Ivor Benjamin said Sunday during the panel at the AHA's Scientific Sessions meeting in Chicago. "Many of the solutions are in our communities. We just have to find them."
The panel also included:
Dr. John M. Fontaine, president of the Association of Black Cardiologists
Dr. Gary H. Gibbons, director of the National Heart, Lung, and Blood Institute
Dr. Patrice A. Harris, president-elect of the American Medical Association
Dr. Niva Lubin-Johnson, president of the National Medical Association
Their discussion covered the importance of helping people overcome barriers to appropriate care.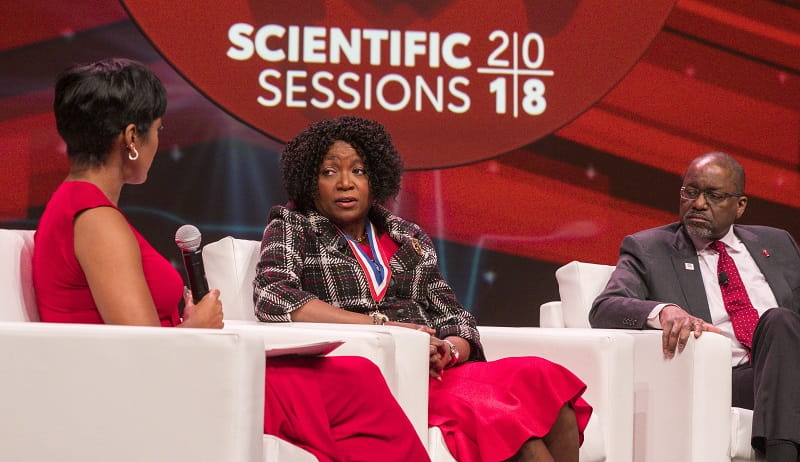 In a poll to kick off the panel, journalist and moderator Tamron Hall asked the audience what percent of a patient's health is determined by what are known as "social determinants of health" such as socioeconomic and environmental factors.
Votes came in significantly lower than the actual figure of somewhere between 80 percent to 90 percent.
Lubin-Johnson said breaking down barriers involves addressing social determinants head-on, "improving income, education, access to clean air and water."
Harris said the AMA recently convened an equity task force to provide optimum health for all, and encouraged physicians to examine their practices to ensure equality in medical care.
"We need to elevate the needs of all to get to solutions," Harris said. "Also, we have to maintain our advocacy to preserve Medicaid and for access to affordable mental health care in recognition of the link between mental health and overall health."
The panel discussed the importance of a diverse workforce, noting the opportunity to improve health literacy.
"We need to raise awareness of disease and the impact it has on our patients' lives … on their livelihoods," Fontaine said. "When one family member is ill, it affects the entire family."
The panelists agreed that improving health care equity is a shared responsibility.
"The NHLBI is committed to the opportunity to engage as we move from volume to value," Gibbons said. "We all need to narrow the gaps of health care disparity. Let's figure out the best approach and scale it to the needs of our communities."
Find more news from Scientific Sessions.
If you have questions or comments about this story, please email [email protected].
---