---
Prescription omega-3 medications work for high triglycerides, advisory says
By American Heart Association News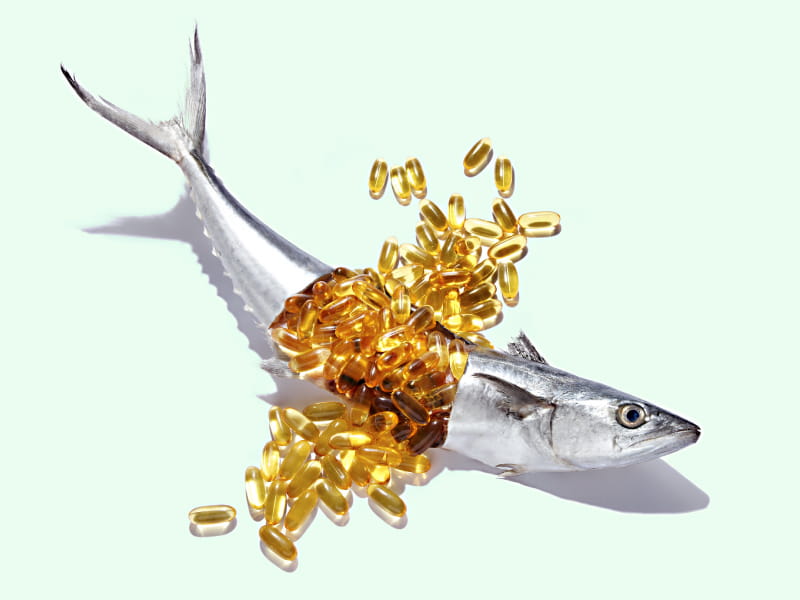 Prescription omega-3 fatty acid medication can lower high triglyceride levels, but people should avoid unregulated supplements, a science advisory from the American Heart Association says.
Triglycerides are fats that circulate in the blood. Some studies show elevated levels can lead to narrowing of the arteries, which increases the risk of heart attack and stroke. Very high levels also can cause pancreatitis, an inflammation of the pancreas.
Growing rates of obesity and diabetes, which raise triglyceride levels, are making the problem more common. About 25% of U.S. adults have a level above 150 milligrams per deciliter of blood, which is considered borderline high.
The FDA has approved prescription omega-3 fatty acid medications only for treating triglyceride levels above 500 mg/dL.
But the science advisory, published Monday in the journal Circulation, said 4 grams a day of prescription omega-3 can lower triglyceride levels by 20% to 30% in most people.
The advisory panel reviewed 17 clinical trials. It determined any of the available prescription choices are effective and can be used safely in conjunction with cholesterol-lowering statins, Ann Skulas-Ray, one of the advisory's authors, said in a news release. She's an assistant professor in the Department of Nutritional Sciences at the University of Arizona in Tucson.
Healthy lifestyle choices – such as getting regular physical activity, losing weight, avoiding sugar and refined carbohydrates, limiting alcohol and choosing healthier fats from plants in place of saturated fats – can help reduce triglycerides.
The advisory said it also is important to treat conditions such as Type 2 diabetes and hypothyroidism, which may contribute to high triglyceride levels, before turning to medication.
Fish is a good source of omega-3 fatty acids, and the AHA recommends eating fatty fish – such as salmon, mackerel, herring and albacore tuna – at least two times a week. But Skulas-Ray said people with high triglyceride levels should not try to treat the condition themselves with non-prescription fish oil supplements.
Dietary supplements containing omega-3 fatty acids are not regulated by the Food and Drug Administration, she said. In a 2017 science advisory, the AHA noted a lack of scientific research to support use of omega-3 fatty acid supplements to prevent the development of heart disease in the general population.
Prescription omega-3 medications come in two forms: One combines two types of fatty acids, EPA (eicosapentaenoic acid) and DHA (docosahexaenoic acid). The other provides EPA only. The advisory did not recommend one over the other.
The advisory panel did say that contrary to common perception, the formula that contains both EPA and DHA does not increase LDL cholesterol, the "bad" form of cholesterol, among most people with high triglyceride levels. However, when the drug is given to people with very high levels of 500 mg/dL or greater, LDL may increase.
The panel's review found prescription omega-3 drugs are effective regardless of whether people are on statin therapy. And it noted a recent study found the EPA-only drug combined with statin medication resulted in a 25% reduction in heart attack, stroke and cardiovascular death among people with high triglycerides.
If you have questions or comments about this story, please email [email protected].
---