---
A song that's good for the heart
By American Heart Association News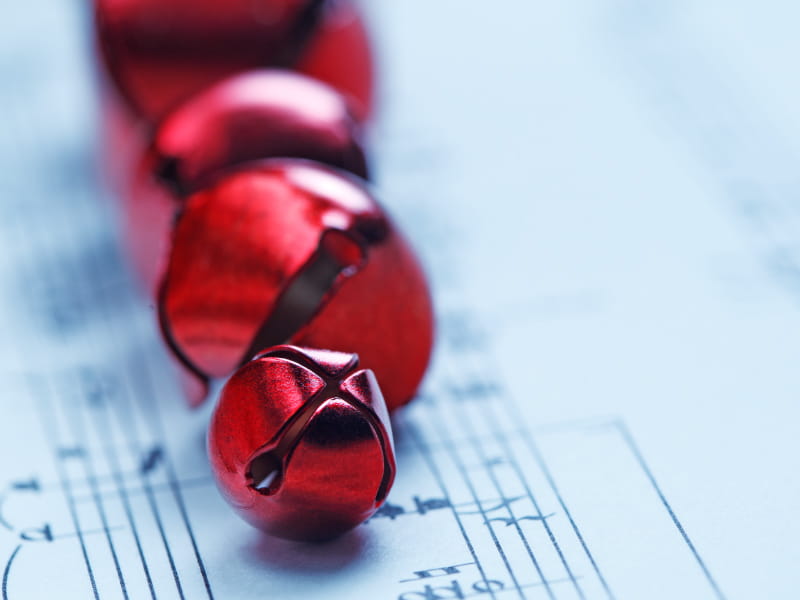 Amid the holiday season, here are some heart-positive tips to keep in mind:
– Eat and drink sensibly at those big family dinners.
– Don't let shopping and festivities disrupt your exercise routine.
– Be sure to download the classic song of the season "I'll Be Home for Christmas." Or call your favorite radio station and ask them to play it.
Why that final piece of advice? Half of that song's royalties are contributed to the American Heart Association.
"It's a little bit of money each time, often just fractions of a penny," said Andrew Fussner, AHA's vice president of estate settlement. "But it adds up."
In fact, the nonprofit's proceeds from songwriter Kim Gannon's estate have added up to about $3.3 million. Gannon, who died in 1974, bequeathed other intellectual properties to the AHA, but the beloved song is by far the most valuable.
"People leave these things to us for the same reason anyone does," Fussner said. "Heart disease has affected their life and they want to give something back."
It's a familiar tune.
"We Are the World," sung by Michael Jackson and an all-star chorus in 1985, has raised more than $75 million for famine relief, according to Rolling Stone magazine. A year earlier, British pop stars collaborated on "Do They Know It's Christmas?" raising millions for Ethiopian famine relief.
More recently, country star Maren Morris dedicated all royalties from her song "Dear Hate" to victims of last year's sniper attack on a music festival in Las Vegas, and Australian rock singer Jon Stevens introduced a new song, "Rain Down on Me," with all proceeds earmarked for drought relief in that country.
Song rights bequeathed to charity can earn money for decades. The most prominent example may be "God Bless America," Irving Berlin's classic. In 1940 he established a foundation that directs nearly all of the song's royalties to Boy Scout and Girl Scout programs in New York City.
"It's a privilege and an honor for the Scouts to be beneficiaries of the inspiration of Irving Berlin," said Ethan Draddy, CEO of the Boy Scouts of America New York Council. "I don't know that anybody could have imagined that he would still be helping kids today."
Draddy said the Boy Scouts have received about $5 million in "God Bless America" royalties. Girl Scout officials did not disclose their revenue.
The American Society of Composers, Authors, and Publishers, the organization that tracks song usage and arranges royalty payments to composers, started a foundation to support music education and young artists in 1975 after Jack Norworth's widow gave it the rights to his song "Take Me Out to the Ball Game."
ASCAP spokeswoman Cathy Nevis said the foundation does not release royalty amounts, but its portfolio includes "Tea for Two," "Fly Me to the Moon," "Around the World in 80 Days" and "If You Knew Susie."
Kim Gannon, a Brooklyn native whose full name was James Kimball Gannon, wrote the lyrics to "I'll Be Home for Christmas" in 1943 to voice the sentiments of a soldier serving overseas during World War II. Some initially found it too melancholy – the BBC actually banned it as a danger to troop morale because the song concludes, "I'll be home for Christmas, if only in my dreams."
But when Bing Crosby recorded it, the song became an immediate hit and a perennial Christmas staple. Artists ranging from Elvis Presley to Kelly Clarkson have released their own versions, with no end in sight.
Gannon's will bequeathed half of his songs' royalties to the American Heart Association. They have some interesting companions in the organization's intellectual property collection.
Fussner said the next most valuable assets are the songs of Fats Waller, the famed ragtime and jazz musician perhaps best known for "Ain't Misbehavin'" who died in 1943 at just 39 years old.
AHA also receives royalties from five other songwriters, four book authors and the images of movie star Joan Crawford and Shoeless Joe Jackson, the baseball great who was banned from the game after the 1919 World Series gambling scandal.
"Every time some country puts Joan Crawford on a stamp or a baseball card issues a remake of Joe Jackson, we get a little something," Fussner said.
Gannon first received acclaim for his songs and lyrics in the 1940s Big Band Era, but also wrote for films and Broadway. His lesser-known works include "Angel in Disguise," "Moonlight Cocktail" and "Johnny Appleseed."
Fussner, who said he receives exhaustive documentation of how the songs generate revenue along with regular payments, likes them all. But he admits his favorite is the classic that does the most good in the battle against heart disease.
"I always joke with my staff that when we get a week off for Christmas, we should just keep calling stations and asking them to play "I'll Be Home for Christmas,'" he said. "We'd probably only raise about four dollars, but that's still four dollars."
If you have questions or comments about this story, please email [email protected].
---