---
Autoimmune response in Type 1 diabetes may lead to heart disease
By American Heart Association News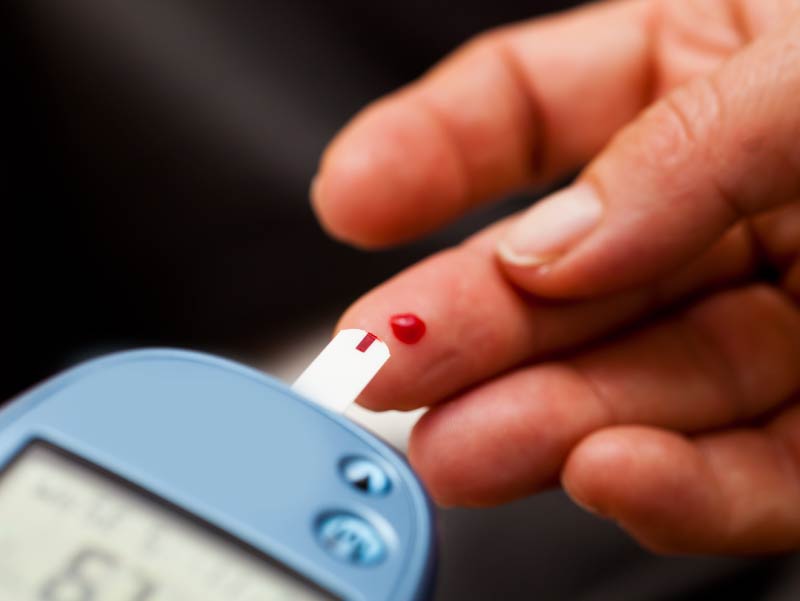 Keeping Type 1 diabetes under tight control through medication may help prevent people with the disease from developing an immune reaction to their own bodies, one that specifically attacks the heart, according to new research.
Type 1 diabetes is the less common form of the disease that affects the way the body regulates blood sugar, or glucose. People who have Type 1 diabetes are unable to produce adequate insulin, a hormone that controls glucose levels. That's because the body's immune system mistakenly attacks insulin-producing cells in the pancreas.
A similar process appears to be delayed but happens to the heart muscle of patients with Type 1 diabetes whose blood sugar isn't under close control, according to a Harvard-led study published Monday in the American Heart Association's journal Circulation.
People with Type 1 diabetes have a higher risk of developing heart disease than the general population, but the reason why hasn't been clearly understood, said Dr. Myra Lipes, the study's senior author and an investigator at Harvard Medical School's Joslin Diabetes Center in Boston.
Lipes and other researchers looked at data from a broad clinical trial involving Type 1 diabetes patients who were randomly split into two groups.
People in one group tightly controlled their blood sugar levels with intensive insulin treatment and frequent glucose monitoring, while those in the other were looser with their regulation and had higher blood sugars. At the start of the experiment, participants were free of heart disease and had regular blood pressure and cholesterol levels. They also did not have eye or kidney problems that are common long-term complications of Type 1 diabetes.
Researchers found that people exposed to higher blood sugar levels were more likely to develop an autoimmune response to the heart proteins that was linked to later development of heart disease, including calcium buildup in heart arteries, heart attack, bypass surgery and death.
"It wasn't something in the blood itself that triggered this reaction," Lipes said. "It's that the high glucose levels injure the heart muscle tissue, and we postulate that the immune system of people with Type 1 diabetes overreacts to this heart injury."
It's a response that does not occur in Type 2 diabetes patients with similarly high glucose levels, she said.
But these heart-damaging complications happened many years, even decades, after the autoimmune responses developed, Lipes said. She added that more research is needed to help pinpoint the specific biological reasons responsible for this process.
That eventually could help identify which patients are at the highest risk for heart attacks and other heart-related health problems. And ultimately, it could lead to new ways to prevent heart disease, Lipes said.
About 5 percent of all people with diabetes have Type 1, which is controlled by replacing missing insulin through regular injections or an insulin pump. People with Type 2 diabetes also have problems controlling their insulin, but not because of antibodies that destroy insulin-producing cells.
Instead, it's often because years of poor diet, lack of regular exercise and excess weight have made their bodies unable to secrete enough insulin to keep up with demand or to use insulin effectively.
People with both types of diabetes are known to be at higher risk for heart disease, just for different reasons.
The study points out that the difference for patients with Type 1 diabetes may stem from the creation of antibodies that attack the heart, said endocrinologist Dr. Robert H. Eckel, a professor of medicine at the University of Colorado.
"They don't occur in everybody, but the control of the diabetes relates to the formation of these antibodies against heart proteins," said Eckel, who was not involved in the study. "In Type 2 diabetes, you just don't see these antibodies being developed."
The study stresses the importance for patients with Type 1 diabetes to keep their condition under control, he said.
"First of all, control your diabetes to prevent losing your eyesight, to prevent your kidneys from failing, and also to keep your nerves functioning normally," he said. "But now, we know that better control of your blood sugar seems to prevent this autoimmunity against the heart from occurring."
If you have questions or comments about this story, please email

[email protected]

.
---