---
Take it from actress Angela Bassett: Know the connection between diabetes and heart disease
By American Heart Association News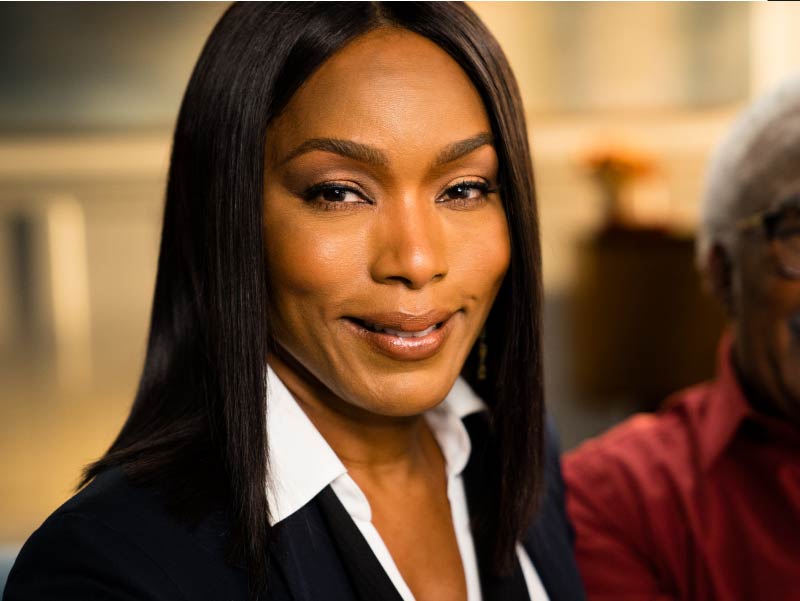 CHICAGO – Betty Jane Bassett was among millions of Americans suffering from Type 2 diabetes. She also was among millions suffering from heart disease. In 2014, she lost those battles.
Years later, her family learned the conditions were related – that if they'd been able to slow or reverse her diabetes, then perhaps her heart would've been stronger.
Now Betty's daughter – actress Angela Bassett – leads a campaign to alert others about the connection between Type 2 diabetes and heart disease before it's too late.
Bassett, who stars in the TV show "9-1-1" and in recent blockbuster movies "Black Panther" and "Mission: Impossible – Fallout," spoke about this Sunday during Scientific Sessions, the American Heart Association's flagship science event. She shared her family's struggle in a private breakfast for donors and again during remarks to convention attendees.
"Losing my mother, the person who encouraged me to pursue my lifelong dream of becoming an actress, was a wake-up call to start talking about the risk of heart disease with my family members who also have Type 2 diabetes, like my uncle Ralph," Bassett told the donors.
Type 2 diabetes is the most common form of diabetes. While it's historically been diagnosed in adults, higher rates of obesity and physical activity have led to an alarming number of diagnoses in adolescents and young adults. If left untreated, it can lead to many serious medical problems – including heart failure, heart attacks and strokes.
Bassett is a spokeswoman for the "For Your SweetHeart" awareness campaign, which encourages people with Type 2 diabetes to talk to their health care providers about the connection between the condition and heart disease.
"I've seen firsthand how challenging a diabetes diagnosis can be for families – it's overwhelming and difficult to make important lifestyle changes," she told an audience comprised of hundreds of clinicians, scientists and other health and medicine professionals. "But the hope is that understanding these risks also allows people the opportunity to take a simple action and talk to their physician. They can take control of their health instead of being controlled by these conditions."
Bassett thanked those in the crowd for their work diagnosing, treating and supporting people.
"Without your help, more people, and their loved ones, would be impacted by Type 2 diabetes and heart disease," she said. "I also encourage you to share resources from educational campaigns with your patients and help us spread the word."
Find more news from Scientific Sessions.
If you have questions or comments about this story, please email [email protected].
---