---
What's the blood pressure connection to Alzheimer's disease?
By American Heart Association News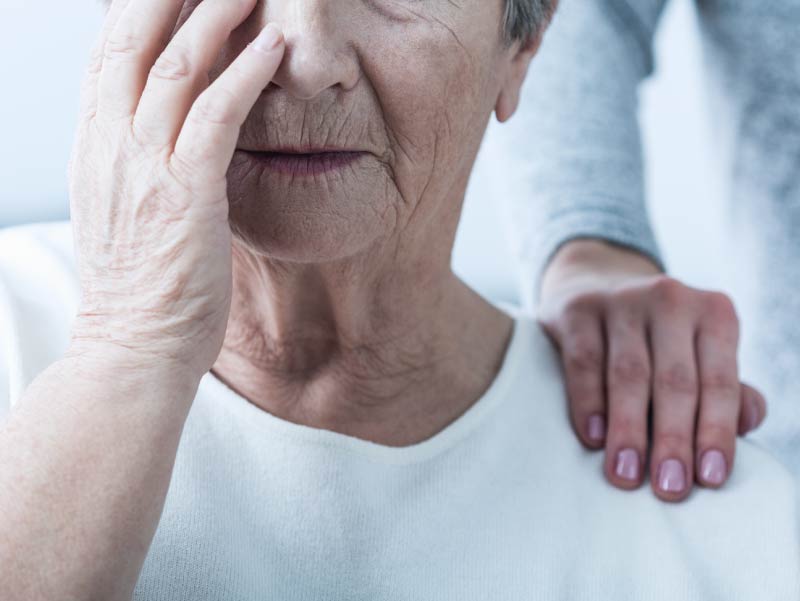 Look after your heart to be kind to the mind. That's the primary message emerging from research into Alzheimer's, a disease of the brain that appears to be deeply driven by what happens to the heart and blood vessels.
The link between high blood pressure and Alzheimer's disease has been a particular focus of recent studies.
"High blood pressure, uncontrolled, causes damage to virtually every organ system," said Jeff Keller, director of the Institute for Dementia Research and Prevention at Louisiana State University in Baton Rouge. "It shouldn't be surprising that the brain, the most vascularized and energy-dependent organ of the body, is greatly the most damaged by fluctuations in blood pressure control."
Alzheimer's disease is the most common cause of dementia and is the sixth-leading cause of death in the United States. About 5.7 million Americans have been diagnosed with the disease, including 200,000 people under the age of 65. Those numbers are expected to skyrocket as more Baby Boomers reach retirement age and beyond.
At the annual Alzheimer's Association meeting in July, researchers presented preliminary findings from a study that looked at the impact of aggressively reducing high blood pressure to currently recommended levels. It found the effort decreased the risk of developing mild cognitive impairment, a common precursor to dementia.
In August, a study in the journal Neurology found older people with higher blood pressure were more likely to have brain lesions – areas of dead tissue – caused by low blood supply. Researchers also found these patients had more "tangles," or twisted strands of protein that are considered common markers of Alzheimer's.
Blood pressure levels have been in the spotlight the past year after new guidelines issued in November by the American College of Cardiology and American Heart Association redefined high blood pressure as 130/80 versus the previous 140/90.
According to AHA statistics, about 103 million American adults, or roughly 46 percent of the nation's adult population, now qualify as having high blood pressure. But about 16 percent of them don't know they have the condition.
High blood pressure can be reduced through lifestyle changes, such as reducing sodium in the diet and exercise, as well as medication.
Lifestyle modifications also can play a big role in helping to ward off certain types of dementia, said Dr. Sevil Yasar, an associate professor of medicine and neurology at Johns Hopkins University in Baltimore. She said research has found that eating a healthy diet and engaging in regular physical activity can help slow or prevent cognitive decline.
"Think of it as a cocktail that should include a good diet, some exercise and, if needed, some medication," she said. "There's no magic pill. It's a lot of work. But … what's good for the heart really is good for the brain. It's that simple."
The Alzheimer's Association this year is launching the U.S. Study to Protect Brain Health Through Lifestyle Intervention to Reduce Risk, a clinical trial that includes an exercise regimen, nutritional guidance, and cognitive and social stimulation. The organization has a tool on its website to help match visitors to hundreds of clinical trials across the country.
Keller's institution is one of several overseeing research that specifically examines the impact of blood pressure reduction on reducing Alzheimer's risk among people who have a family history or significant memory concerns. In addition to blood pressure control, the Risk Reduction for Alzheimer's Disease trial also is examining the impact of exercise and cholesterol management.
"Hypertension is rarely seen in isolation. It's usually associated with other risk factors or chronic conditions, like obesity," Keller said. "What we're doing is trying to decrease as many vascular factors as we can."
If you have questions or comments about this story, please email

[email protected]

.
---