---
7 habits make for a healthy heart — and brain, too
By American Heart Association News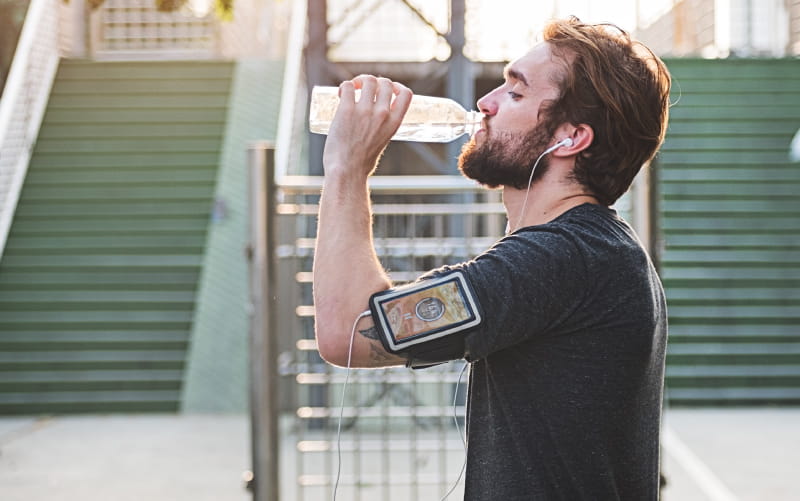 There's plenty of evidence showing that eating right, exercising and other good habits make for a healthy heart. Those behaviors help keep our brains sharper, too, two new studies show.
In a French study published last week in the Journal of the American Medical Association, researchers found that older people who follow the American Heart Association's seven measures for optimal heart health are less likely to develop dementia.
"These results offer new insights on the way to formulate recommendations for dementia interventions at both collective and individual levels," said Cécilia Samieri, lead author of the study and an epidemiologist and researcher at Bordeaux University in France.
Researchers followed 6,626 adults age 65 and older who did not have a history of dementia, heart disease or stroke at the start of the study. Patients were rated for heart health using the AHA's Life's Simple 7 measures: exercising regularly, eating a healthy diet, not smoking, avoiding excess weight, and keeping blood pressure, cholesterol and blood sugar levels within a healthy range.
After an average of 8.5 years, 12.7 percent of people who met only zero to two measures developed dementia, compared to 7.9 percent who met five to all seven of the metrics. For each additional measure achieved, dementia risk dropped by about 10 percent.
According to the World Health Organization, about 50 million people worldwide have dementia, a progressive condition characterized by memory loss, poor reasoning skills and inability to control emotions. In the U.S., Alzheimer's disease is the most common form of dementia, affecting 5.7 million Americans and ranking as the nation's No. 6 cause of death.
A separate U.K. study also published last week in JAMA looked at the relationship between a similar set of heart-health factors among young adults and MRI results of changes to blood vessels in the brain, a measure of dementia risk. Young adults with better health metrics had healthier brain blood vessels. The results suggest signs of dementia risk may appear in young adulthood, the authors noted.
Dr. Mary Cushman is a cardiovascular disease expert at the University of Vermont Medical Center in Burlington who co-authored an editorial that accompanied both studies. She said the findings have notable prevention implications in the face of increasing dementia cases and the cost it represents to society.
As a physician for more than three decades, Cushman said medical providers — from pediatricians to geriatricians — should heed these results and "consider cognitive function when they are talking with patients about the difficult task of maintaining ideal cardiovascular health."
For people who may feel daunted by changes they need to make to improve their heart and brain health, Samieri's message was simple: Every little bit helps.
If you have questions or comments about this story, please email [email protected].
---