---
Hispanics in certain counties more likely to die from heart disease, stroke
By American Heart Association News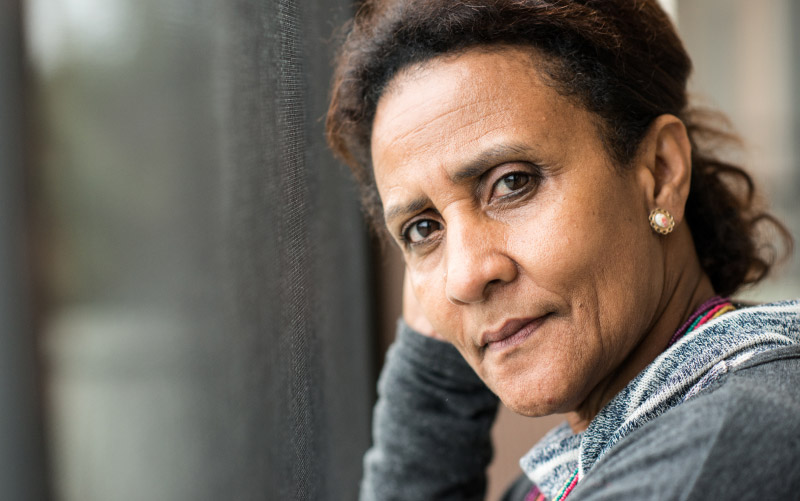 Hispanic adults who live in counties with high concentrations of their ethnic peers are about 60 percent more likely than those who don't to die from heart disease and stroke, a new study shows.
As a group, Hispanics have lower death rates from heart disease and stroke than white and black adults – despite having high rates of uncontrolled high blood pressure, diabetes and other chronic conditions that may lead to heart disease and stroke. Researchers have called this contradiction the "Hispanic paradox".
But the new research, published Wednesday in the Journal of the American Heart Association, shows something else could be at play in communities with a heavy Hispanic population. The study also challenges past research that concluded people in areas with large populations of their ethnic and racial peers benefit from living in those enclaves because it reinforces healthier cultural habits and provides social support.
"There's something about these counties that we don't fully understand," said Dr. Fatima Rodriguez, the report's lead author and a preventive cardiologist at Stanford University in California.
The study looked at 10-year mortality data for 715 U.S. counties. Researchers selected counties where at least 20 Hispanic adults died every year between 2003 and 2012. Most of the places with the highest heart disease and stroke mortality rates were in Texas, which has one of the largest Hispanic populations in the country.
Federal statistics show Hispanic adults have high rates of chronic health problems similar to those in their black adult peers, who are much more likely to die from heart disease and stroke, the No. 1 and No. 5 killer of Americans. Nearly 17 percent of Hispanic adults have diabetes, compared with 18 percent of black and 9.6 percent of white adults, according to the Centers for Disease Control and Prevention. The numbers also show Hispanic adults are about as likely as their black peers to be obese and have uncontrolled high blood pressure.
Rodriguez's study, however, sheds light on social characteristics that may be indicators of quality of health.
For instance, counties in which Hispanic residents represented more than 54 percent of the population had higher rates of people living below the poverty line. They also had a higher rate of uninsured people and a lower proportion of primary care doctors, meaning that people had limited options for preventive care.
Although heart disease and stroke researchers have been studying the relationship between cardiovascular health and population density of U.S. minority groups for more than two decades, this study stands out because it looked at the mortality rate, said Dr. Gbenga Ogedegbe, director of the division of health and behavior at NYU's Langone Department of Population Health.
Most research that has looked at cardiovascular health by concentration of ethnic and racial groups have focused on high blood pressure, diabetes and other chronic conditions that may lead to heart disease and stroke, said Ogedegbe, a physician for two decades who was not involved in this study.
While Rodriguez's study suggests people who live surrounded by many of their cultural peers aren't all that healthy, Ogedegbe cautioned against applying that result to all Hispanic subgroups.
He said access to preventive care, the availability to fruits and vegetables and other environmental factors may help explain the higher mortality rates in areas with a larger proportion of those residents.
"Your neighbor is not the problem," he said. "Cardiovascular disease is not an infectious disease, right? It's a chronic condition that has to do with the individual's lifestyle behaviors."
Rodriguez and Ogedegbe said one limitation of the study is that it doesn't provide insight on the quality of health and other relevant characteristics of the people living in the counties researchers looked at.
But the social measures gathered suggest that federal, state and local health officials should step up education efforts on the prevention of heart disease and stroke, and the conditions that may lead to them.
"We're realizing that where you live matters as much as what you do in terms of [managing] risk factors," Rodriguez said.
If you have questions or comments about this story, please email [email protected].

---