---
The health benefits of soccer aren't just for elite players facing off in the World Cup
By American Heart Association News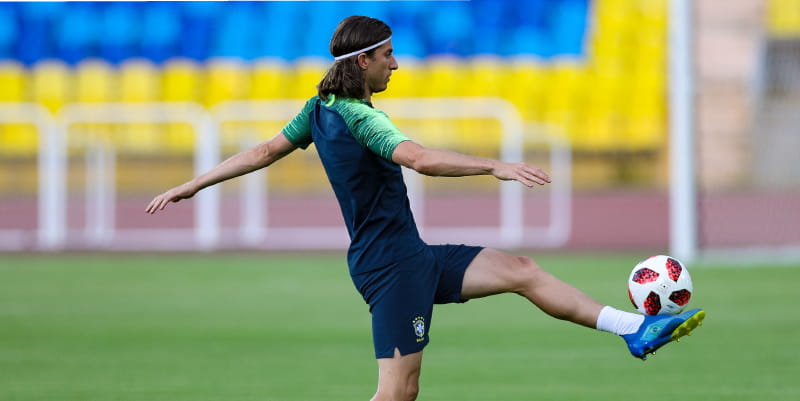 As both a soccer mom and fanatic, Dr. Mercedes Carnethon knows why soccer is the world's favorite sport.
It's super easy to play.
"All it takes is a ball and a little bit of space," said Carnethon, an epidemiologist.
With fervor rising as World Cup contenders knock each other out of the tournament, soccer enthusiasts are proudly wearing their fanaticism on their sleeves. And with good reason: Not only is soccer fun, it's also good for you.
The obvious benefits are related to the aerobic activity generated on the field.
"It is a game of continuous running and with very little stopping," said Carnethon, an associate professor of preventive medicine at Northwestern University in Chicago. "It also has anaerobic elements – that high intensity where you're sprinting and then resting – you're constantly moving."
Sports researcher Peter Krustrup, who has spent more than 15 years studying the health benefits of soccer, said that recreational-level play and soccer-related exercise drills can help reduce cholesterol and blood pressure. Soccer also can help shift body composition by decreasing fat and increasing lean muscle.
And most of these benefits can take effect after just 12 to 16 weeks of training, he said.
Soccer is "a multipurpose sport" that combines endurance, strength and high-intensity interval training all at once, said Krustrup, a professor of sport and health sciences at the University of Southern Denmark.
"Basically, it takes the best of three worlds," he said. "It's as good as interval running, when it comes to the cardio training, and it's as good as long-distance jogging or cycling, when it comes to endurance. It's also as good as lifting weights when it comes to the musculoskeletal benefits."
Another advantage soccer has over other sports is that it easily allows players of all skill levels and ages, said Krustrup, who has been researching older players, including some first-timers in their 80s. His findings discovered these older rookie players get the same type of health benefits as those who have played for decades.
Regular physical activity, whether from soccer or other types of exercise, can ease many of the underlying ailments people suffer from today, Carnethon said.
"Heart disease, diabetes and other chronic diseases don't develop overnight. They develop after many years of accumulation of unhealthy lifestyle habits," she said. "Another benefit [of soccer] is that it can be a lifelong sport."
Soccer is often the entry into team sports for children, primarily because it's inexpensive, it keeps them constantly active, and it requires less technical skills than a sport like basketball or baseball, Carnethon noted.
"Part of preventing these chronic diseases that develop over decades is maintaining a healthy lifestyle from youth, even from late toddlerhood on," she said. "For many, soccer can help build the mindset of a healthy lifestyle from a young age."
Pierre Barrieu, the sports performance director for the Major League Soccer team LA Galaxy, said another benefit soccer provides is the tremendous mental boost that accompanies the built-in camaraderie.
"This is a game designed to be played with a team. Not many sports are played 11 to 11, so there's a social aspect in soccer that you may not find in some other sports," he said.
Soccer is such an all-around healthy sport that even simply watching from the stands can require a level of endurance, Barrieu said.
"When you go to stadiums, the fans are the ones bringing the atmosphere. They are incredibly active. There is no kiss cam. There is no dance cam," he said. "If you watch the games at the World Cup, the fans are the ones out there on their feet. They are sweating, some as much as the players in the game."
If you have questions or comments about this story, please email [email protected].

---