Women and Stress Infographic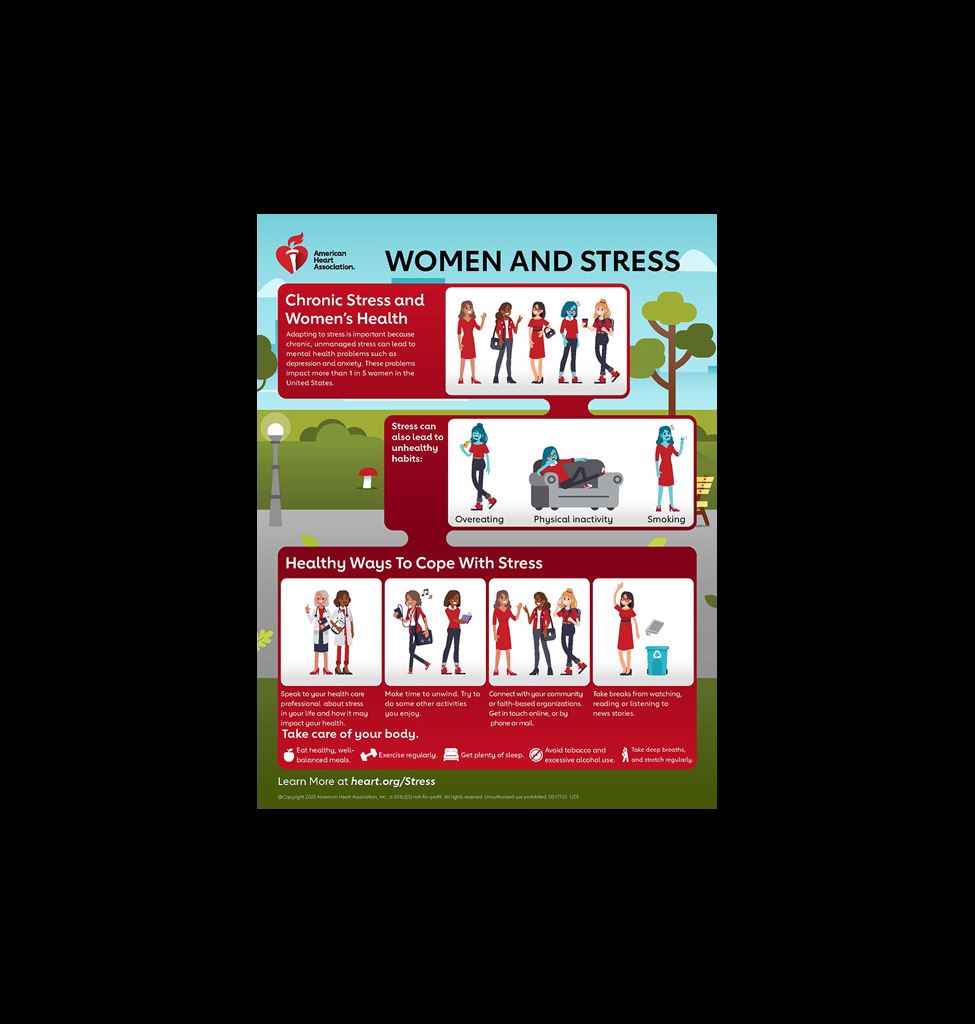 Chronic Stress and Women's Health
Adapting to stress is important because chronic, unmanaged stress can lead to mental health problems such as depression and anxiety. These problems impact 1 in 5 women each year.
Stress can also lead to unhealthy habits:
Overeating
Physical inactivity
Smoking
Healthy Ways to Cope with Stress
Speak to your doctor about stress in your life and how it may impact your health.
Take care of your body.
Eat healthy, well-balanced meals.
Exercise regularly.
Get plenty of sleep.
Avoid tobacco and excessive alcohol use.
Take deep breaths, stretch regularly.
Make time to unwind. Try to do some other activities you enjoy.
Connect with your community or faith-based organizations. Get in touch online, through social media or by phone or mail.
Take breaks from watching, reading or listening to news stories.
Learn more at Heart heart.org/Stress
@Copyright 2021 American Heart Association, Inc., a 501(c)(3) not-for-profit. All rights reserved. Unauthorized use prohibited. DS17733 4/21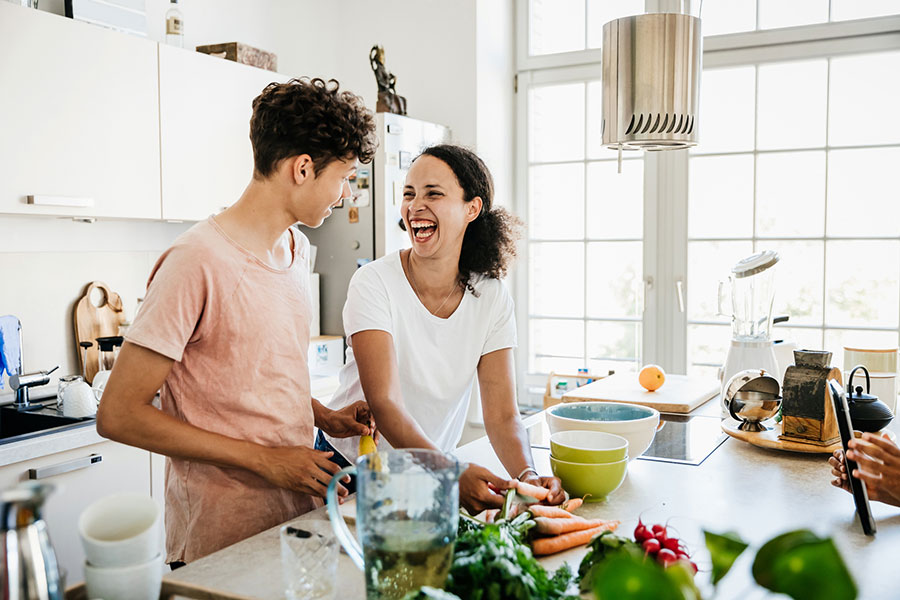 Join Healthy for Good™ and get our free Shop Smart, Eat Smart digital recipe booklet while supplies last!