Aortic Stenosis Resources
Whether you've only begun experiencing symptoms or you're preparing for a valve replacement, find the information you need to take control of your health.
Learn about Aortic Stenosis
Aortic stenosis is one of the most common and serious valve disease problems
Video: What is Aortic Stenosis?
Watch this video to learn the need-to-know information on aortic stenosis.
Fact Sheet: Aortic Stenosis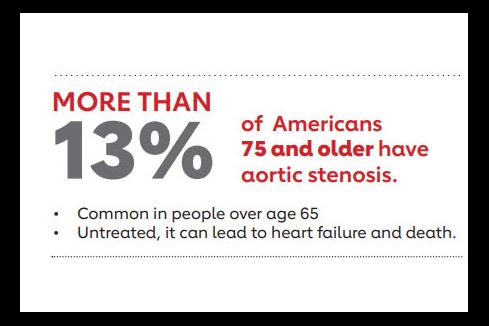 Download this one-page fact sheet about aortic stenosis.
Guide: What is Aortic Stenosis?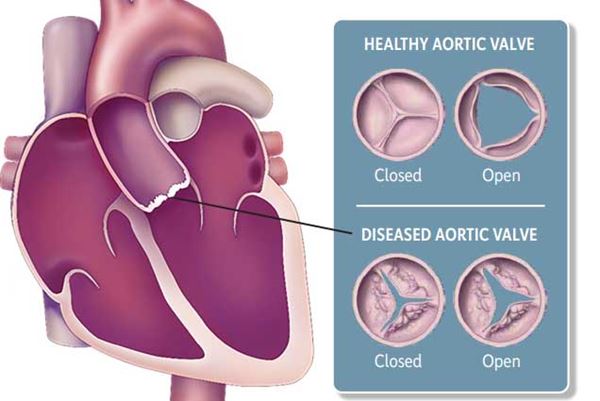 Get an overview of aortic stenosis.
Managing Aortic Stenosis Symptoms
Aortic stenosis may progressively become more severe over time. It's important to identify and track your symptoms and their frequencies to determine if they're getting better or worse. Bring the symptom tracker to your next appointment.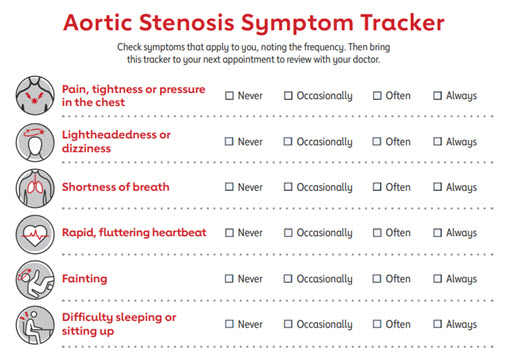 Aortic Stenosis Treatment Options
Aortic Valve Replacement Options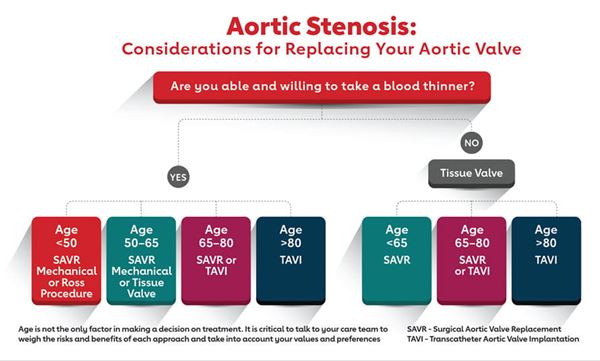 Use this decision aid to learn your possible treatment options.
What is TAVI (TAVR)?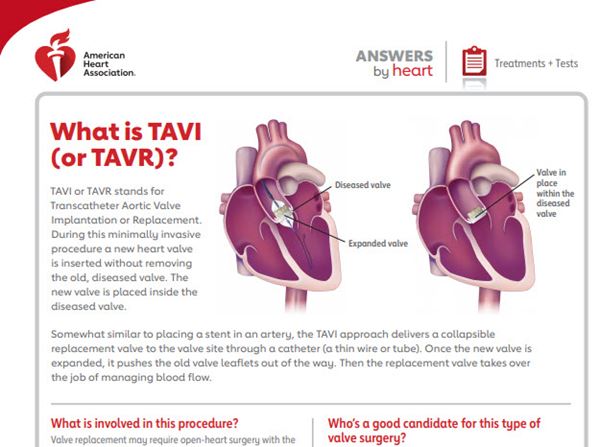 TAVI, or TAVR, is a minimally invasive procedure that may be an option for you.
What is Heart Valve Surgery?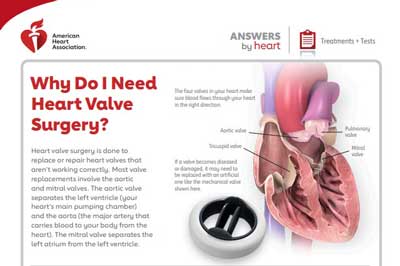 If you need to have a heart valve replacement, you have several choices to consider.
Working With Your Health Care Team
Use these aids to help you make the most out of your next appointment.
Discussion Guide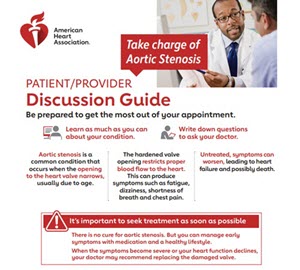 Use the Aortic Stenosis Discussion Guide to get the most out of your next appointment.
AS Care Team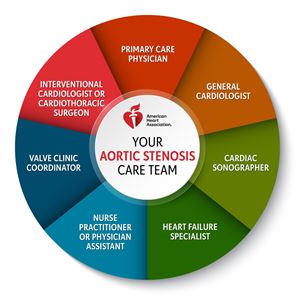 Learn about the team of health care professionals who will help you manage and treat your aortic stenosis.
Planning for Recovery
By planning ahead, you can help prepare yourself for a low-stress recovery. Find tips and resources so you can make a plan and know what to expect during recovery.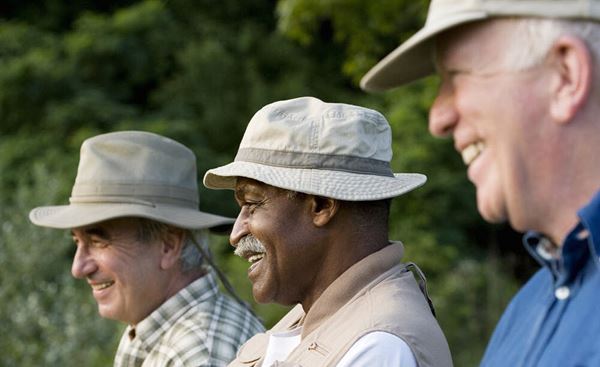 Support That Lifts You Up
Our online community of survivors and caregivers is here to keep you going no matter the obstacles. Discover support from others living with Aortic Stenosis.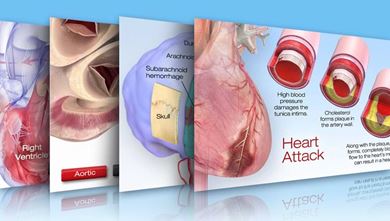 Watch, Learn and Live
See your cardiovascular system in action with our interactive illustrations and animations.
Share your personal story
We believe it's important to shine a spotlight on aortic stenosis survivors because they can inspire and help fellow survivors through their journeys, and help other people understand what it's like to have aortic stenosis. If you are interested, email a summary of your story to [email protected].