There's No Better Time to Make a Charitable Gift to a Donor Advised Fund
The market hit an all-time high this week, and a client just called to make a gift of 25 shares of Apple stock — it's up over $50 per share since the first of the year. Her annual gift is almost twice as much as last year, thanks to a robust stock market. Meanwhile, her personal spending is way down due to sheltering in place most of the year.
Indeed, many of our clients had a good year financially.
This serves as a reminder that some of our clients will make liquidity decisions in the next few weeks that have significant tax consequences. With the surge in the market and the bonus season upon us, there's no better time to discuss donor advised funds with our clients. Less than 10% of Americans derive benefits from itemizing deductions, thanks in part to the TCJA 2017. "Bunching" charitable contributions from multiple years into one large contribution now to a donor advised fund will allow clients to maximize deductions this year, while making funds available for charitable gifts to organizations they love and support over multiple years.
There are numerous reasons to incorporate donor advised funds in your practice. But no one product or strategy works for all. So as a trusted advisor, you're key to these decisions. In addition, including a specialist in philanthropy on your team — often your local community foundation or the planned giving advisor in some of the larger charities — may help you with charitable solutions to benefit your clients. The American Heart Association Donor Advised Fund Program offers an affordable entry point and allows the financial advisor to continue managing the assets.
Request A Smarter Way to Give brochure for more information on donor advised funds you can use with your clients.
On behalf of those we serve and the lives we're saving together, thank you for making this season of giving so fulfilling. My colleagues and I are happy to assist you and wish you a healthy and productive year end.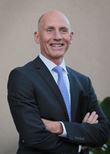 Ed Rodbro, CAP®
Senior Advisor, Charitable Estate Planning
American Heart Association
847-721-8010
[email protected]
For more than 25 years, Ed has built trust and support with generous people for the organizations he has represented. He serves the American Heart in the north east and staffs two AHA volunteer Heart Advisory Councils comprised of diverse professionals. An avid runner, Ed invites you to join him for heart-healthy exercise and philanthropic conversations on the many trails along the East Coast.
---