When pandemic challenged AHA, Bertram Scott helped 'meet the moment'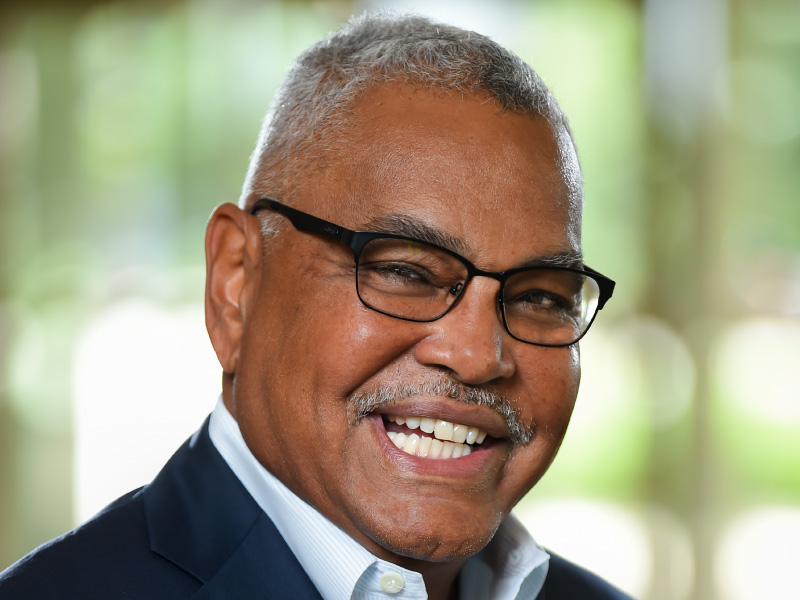 On his way to becoming chairman of the board for the American Heart Association, Bertram Scott accumulated many perspectives.
He knew all about running a company from decades in the financial and health services world, having held roles including chief executive officer, president and chief development officer. He also learned what it was like to lose a job.
Over his many years as an AHA volunteer, he saw lives saved and improved through various programs, campaigns and research efforts. He also lost his father to a heart attack at age 52 — the same age Scott's wife was when he endured the agony of losing her to a stroke.
While he'd of course never experienced a pandemic, the instincts honed from everything else he'd been through prepared him for the challenge.
"You have to meet the moment, whatever the moment is," he said. "When you get to be my age (69), you have an accumulation of experiences that better prepare you to meet them."
Scott's two-year term ends June 30. He will remain on the board as the immediate past chairman, and he looks forward to continuing to serve the organization for many years to come.
Still, for all he's done and will do, it's fair to say his greatest impact on the organization was his leadership during the pandemic, when he helped the AHA weather the COVID-19 crisis and helped take major steps toward improving health equity.
"I am forever grateful for Bert's expert guidance in the unprecedented time we faced with the pandemic," said AHA CEO Nancy Brown. "His leadership helped the American Heart Association continue to transform and innovate to serve those who need us most."
Scott was eight months into his term when he flew to Boston for a non-AHA event. Dozens of people who'd attended another event in the city had just been diagnosed with COVID-19. Uncertainty and hesitation loomed throughout Scott's trip.
Meanwhile, his tenure as board chair was rolling along smoothly.
One of his top priorities was taking on the tobacco industry's promotion of vaping among teens. The AHA had done that by announcing a $20 million research investment to study the health toll of e-cigarettes and launching the #QuitLying campaign.
Another key priority was plotting the organization's long-term game plan. That box had been checked with the release of the 2030 Impact Goal and by streamlining the field offices from seven affiliates to five regions.
Another of Scott's major objectives was strengthening the organization's efforts to improve social determinants of health — the conditions in which people are born and live. While this remained foremost in his mind, he'd yet to delve deeply into the pursuit of everyone having the opportunity for good health regardless of socially defined circumstance.
Days after Scott flew home from Boston to Charlotte, North Carolina, everything changed for everyone in the United States. And for the AHA.
While the organization is perhaps best known as the top non-government funder of cardiovascular science research, that effort is powered by fundraising, which in turn is powered by a company with about 2,500 employees. Lockdowns meant no events. No events meant a massive drain on finances.
Further complicating matters was the timing. The AHA was going into the final quarter of its fiscal year, when a significant percentage of funds are raised. The budget for the next fiscal year became in flux, too.
So as the organization's bevy of scientists took on the medical challenges posed by the coronavirus, Scott and Brown became the point people for the financial fallout.
The duo had a somewhat recent experience to draw upon: the 2008-09 financial crisis. Brown was in the same role then, while Scott had a front-row view to the nation's economic meltdown as chief development officer of TIAA-CREF, a Fortune 100 retirement company.
A crucial early decision made by AHA leadership was adopting the view that there was no way of knowing how long the nation would be stuck on pause.
"If you believe it's going to last two months, the actions that you take will be vastly different than if you think it's going to last 15 months," Scott said. "Well, the reaction of Nancy, me and other board members was, 'We can't guess. We have to take actions today that presume it's going to be a long time.'"
Among the initial wave of tough choices: freezing research awards and hiring.
"Those were quite unpopular decisions," he said. "But the viability of the organization had to be our top priority."
The AHA's role in confronting COVID-19 became more clear — and more urgent — once doctors understood the impact of the disease and how much it affected cardiovascular health. That led to the creation of new research grants, an AHA-led registry and more board-certified moves.
Around that time, it also became evident that the pandemic disproportionately impacted communities that have historically faced health disparities, including Black, Hispanic, Indigenous and Asian people. As that reality was sinking in, a Minneapolis police officer killed George Floyd.
In a flash, the health equity battles already on Scott's wish list became a priority for all AHA leaders. As a Black man, he eagerly helped work toward two of the defining achievements of his tenure.
First came the organization's presidential advisory declaring structural racism a fundamental driver in health disparities. Released in November, it states, "The path forward requires our commitment to transforming the conditions of historically marginalized communities." The advisory calls on all people to help remove disparities, urging better housing, improved public policy, better education and health, and more.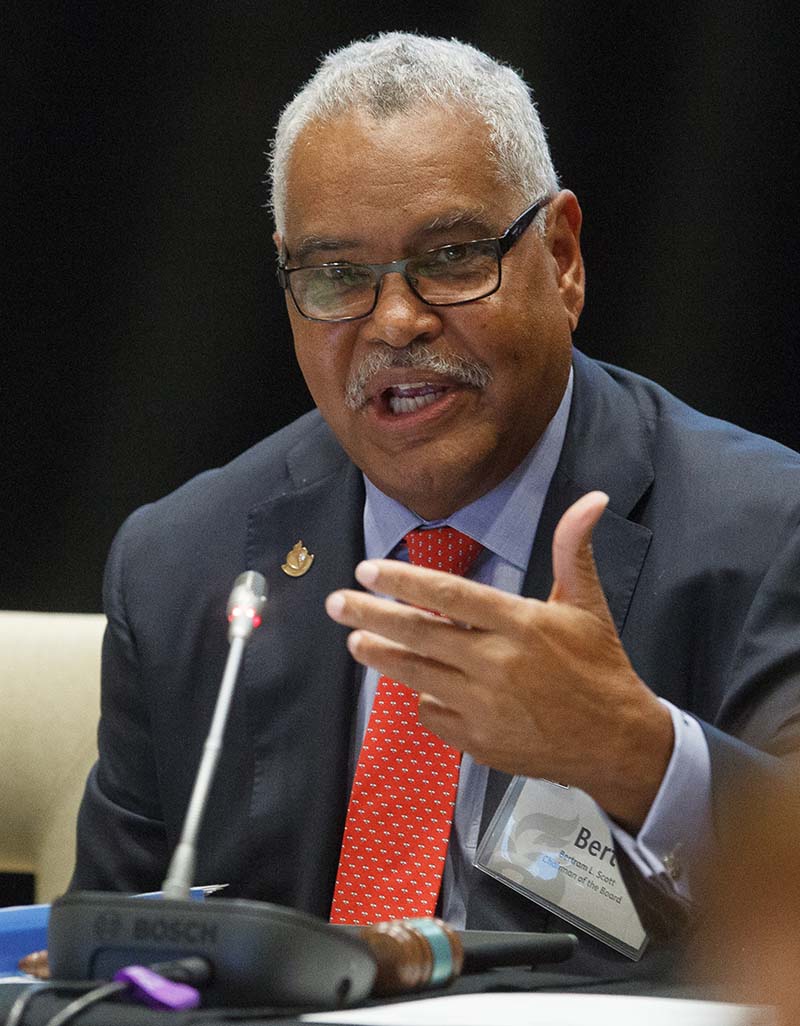 Second was the creation of a 2024 Impact Goal, which declares that the AHA "will advance cardiovascular health for all, including identifying and removing barriers to health care access and quality." The urgency of recent events required this pivot from the 2030 goal. The new target — which is tied to the year the AHA celebrates its 100th anniversary — is accompanied by 10 bold Commitments designed to urgently address the need for health equity on a number of fronts.
"Having a shorter timeline creates a sense of urgency," Scott said. "It also tells the communities we serve that we understand what's important to them and we will act now to add value."
The next steps toward those goals will be taken under the chairmanship of Raymond Vara. Scott is ready for the handoff knowing he'll remain involved and — most of all — knowing he's leaving the organization in a strong position to continue fulfilling its mission.
"I look back and say, 'Gee, we did a lot in such a relatively short period of time,'" he said. "It fills me with pride and some humility."
The end of Scott's tenure comes as the pandemic is easing, too. The best evidence is a trip to the South Carolina coast this weekend.
The usual midsummer family reunion among his children and grandchildren was called off last year but is back on this Independence Day. A collection of 22 people (all vaccinated)­ — including the Houston branch of his family tree that he hasn't seen since early 2020 — will all gather under one roof.
If anyone asks him what it was like leading the AHA during this tumultuous time, he might just tell them about his new appreciation for the many leadership roles the organization plays — in communities, with its partner companies and fellow health organizations, and across the entire spectrum of science.
"It's made me even more proud that I've been a volunteer," he said. "The organization has been good stewards of people's donations and will absolutely continue to do so."
---