This fall, don't forget the flu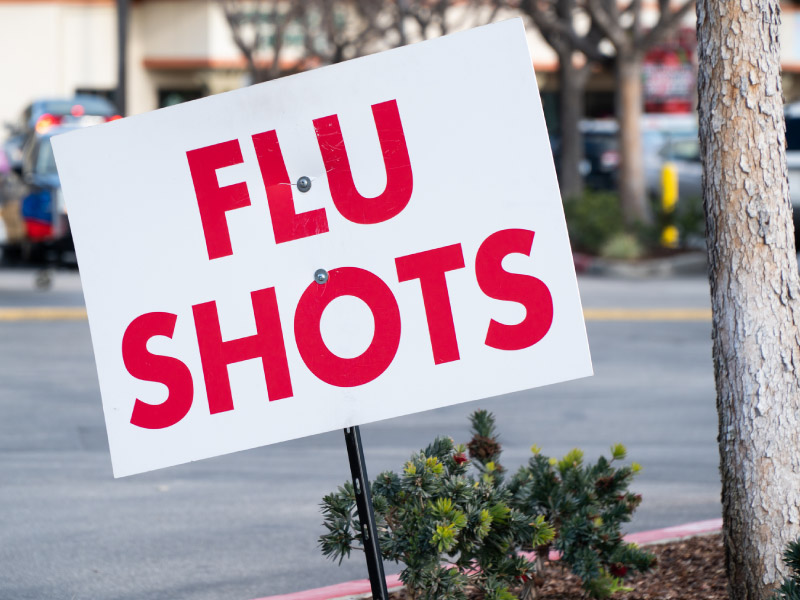 While public health experts are focused on promoting COVID-19 vaccinations, they don't want you to forget about the flu.
Influenza vaccination is a critical step in preventing the flu, which is especially important for people at risk of severe effects of the illness. Flu vaccination also can help limit the strain on the health care system, which is already stressed by the ongoing coronavirus pandemic, the Centers for Disease Control and Prevention says.
Children under age 5 (especially those under 2) or who have neurological conditions — as well as adults 65 and older — are at high risk for serious complications from influenza.
A yearly flu vaccination is recommended for everyone 6 months and older, with rare exceptions. Discuss vaccination with your health care team if you have allergies to eggs or flu shot ingredients, have had a severe allergic reaction to a previous influenza vaccine, have a history of Guillain-Barré syndrome or are feeling ill.
Vaccination reduces the odds of general hospitalization for the flu by 37% and admission to the intensive care unit by 82% among adults, research has found. It's especially important among people with heart disease, whose risk of heart attack rises after a bout with the flu, and for people with diabetes who have a greater risk of hyperglycemic events, pneumonia, sepsis and coronary heart disease after the flu.
Many other conditions also put people at higher risk of severe flu complications, including stroke, asthma, pregnancy, kidney disease, HIV/AIDS, extreme obesity and chronic lung disease.
Flu vaccines are available at pharmacies, medical offices, community and college clinics, health departments and even at some workplaces. It's best to get the vaccine by the end of October, when flu cases begin to increase, health experts say.
If you're 12 or older and haven't been inoculated against COVID-19, you can make your vaccine appointment a two-fer: You can get a COVID-19 shot at the same time as other vaccinations.
Kids 6 months to 8 years old who are getting vaccinated for the flu the first time, or who previously received only one dose of flu vaccine, should get two doses this season, the CDC says. The doses should be spaced at least four weeks apart, so get the first dose as soon as possible. Check with your child's health care team about whether two doses are needed.
Each year in the U.S., flu causes up to 810,000 hospitalizations and 61,000 deaths, the CDC says. For the 2019-20 flu season, with about 62% of children and 48% of adults immunized, flu vaccines prevented an estimated 7.5 million illnesses, 105,000 hospitalizations and 6,300 deaths.
Last season, flu rates were dramatically lower. That's possibly due to the many steps people took to reduce COVID-19's spread, public health officials say, including masking, distancing, closing schools, limiting travel and staying home. Also, a record number of flu vaccine doses were distributed.
---